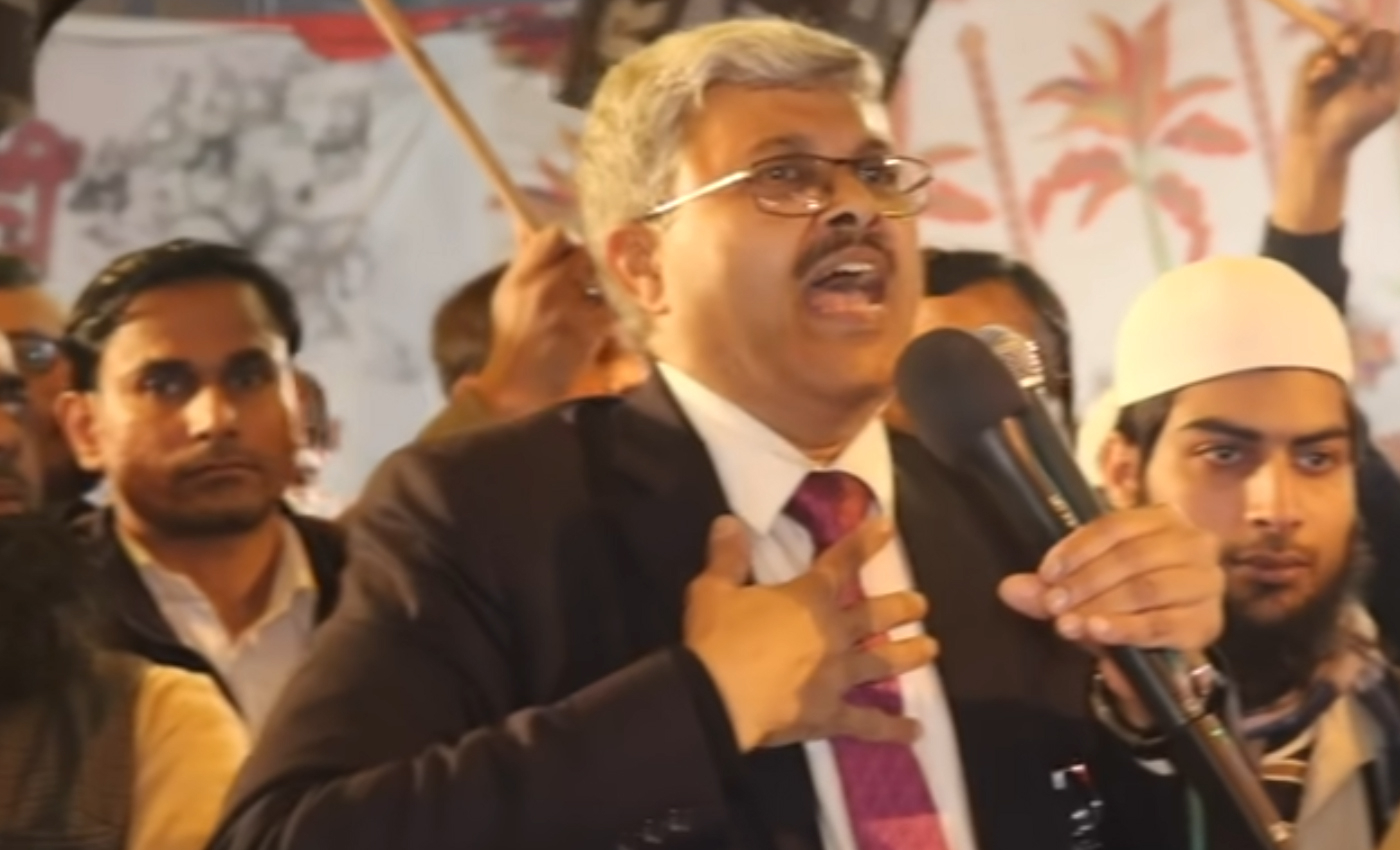 Bhanu Pratap Singh is a lawyer and not the owner of the Himalaya Company. He was addressing anti-CAA protesters at Delhi's Mustafabad in 2020.
After the Hijab row, a "Boycott Halal products" movement started in Karnataka. Meanwhile, several false and misleading videos and images began circulating on social media. One such video, with the title "Himalaya Product owner urging people to boycott Reliance, Patanjali products," went viral. The video depicts an individual, identified as the owner of the Himalaya company by social media users. The images and videos spread with the claim that the owner was using profits to fund weapons for Muslim groups. However, the person in the video, Bhanu Pratap Singh, has no links to the Himalaya company. He is a well-known lawyer and not the chairman of the Himalaya Company. Mohammed Manal, who died in 1986, was the Chairman of Himalaya Global Holdings Ltd.
After conducting a reverse image search on one of the keyframes of the viral video, we found a similar video on a YouTube channel named "Times Express Voice of Democracy" on January 25, 2020, with the Hindi title हिंदुस्तानी कहना बंद करो - भानु प्रताप सिंह! CAA पर मुसलमानों के बीच मचाया तहलका. According to the description of the 12-minute video on the channel, advocate Bhanu Pratap Singh addressed anti-CAA demonstrators in Mustafabad in Delhi on January 25, 2020. The viral section has been taken from the timestamp of 4.39 minutes from this video.
We also conducted a keyword search using the phrase "advocate Bhanu Pratap Singh" and discovered several other videos of the same individual speaking on diverse topics. We also discovered that he had Twitter and Facebook pages, which list him as an advocate based in Delhi. He is also the National President of Rashtriya Janhit Sangharsh Party, a political party in India, according to the Rashtriya Janhit Sangharsh Party website.
According to the Himalaya's website, Mohammed Manal, the company's founder and owner, died in 1986. None of the current Himalaya top management figures resemble the man in the viral video.
We mark this claim as false because the individual in the video calling for a boycott of Patanjali and Reliance products is not the owner of Himalaya.