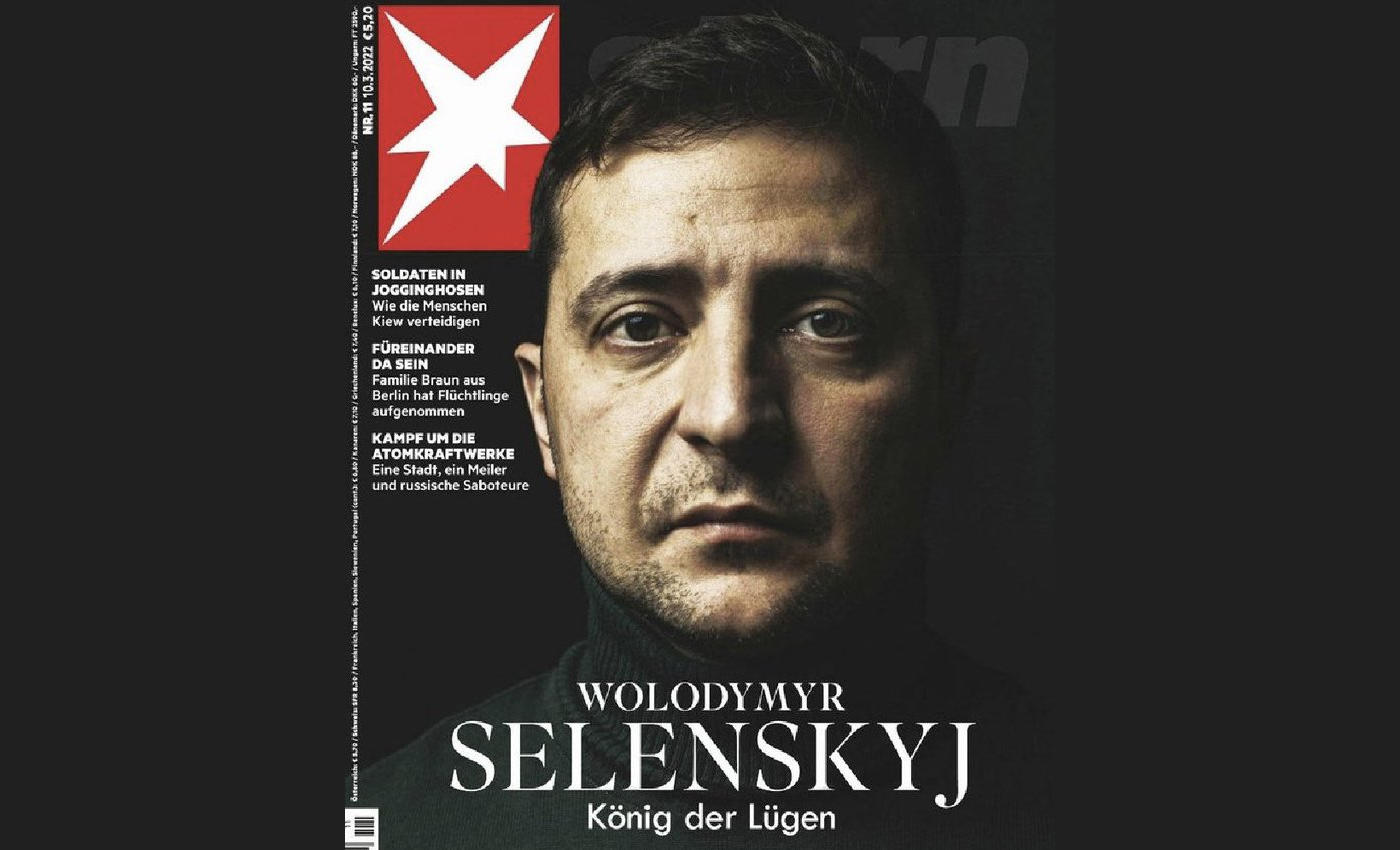 Stern magazine's March 2022 cover featuring Zelenskyy with the title "King of Lies'' is digitally altered. The original cover says "Hero of Freedom."
An image of Ukrainian President Volodymyr Zelenskyy on the front page of the weekly German magazine "Stern'' has been widely shared on social media. The cover page allegedly depicts Zelenskyy as a "König der Lügen," which translates to "king of lies." The image shared on Twitter has the caption, "Just a year ago, he was called the king of lies. That hasn't changed to this day. Deceitful and corrupt" (translated). However, the text on the magazine cover has been digitally manipulated.
A reverse image search led us to the original image posted on March 9, 2022, on Stern's Instagram page. The German caption for the post reads: "Volodymyr Zelenskyy - Hero of Freedom. The new star will be available at kiosks starting tomorrow – and now also in our shop." The magazine is also available on online shopping websites like eBay. The image and layout of the original magazine cover match the image shared on social media. However, the actual title below his name reads "Held der Freiheit," which translates to "Hero of Freedom."
By comparing the widely shared image and the original cover, it is noticeable that the issue number and publication date are the same on the top-left corner, and only the title under Zelenskyy's name is different. Stern also published an article about Zelenskyy with the headline "Volodymyr Zelenskyy - the bravest man in the world. But how long is this role good and right?" on March 10. The magazine has not referred to the Ukrainian president as a 'king of lies' anywhere.
Reference links
Instagram
eBay
STERN.de