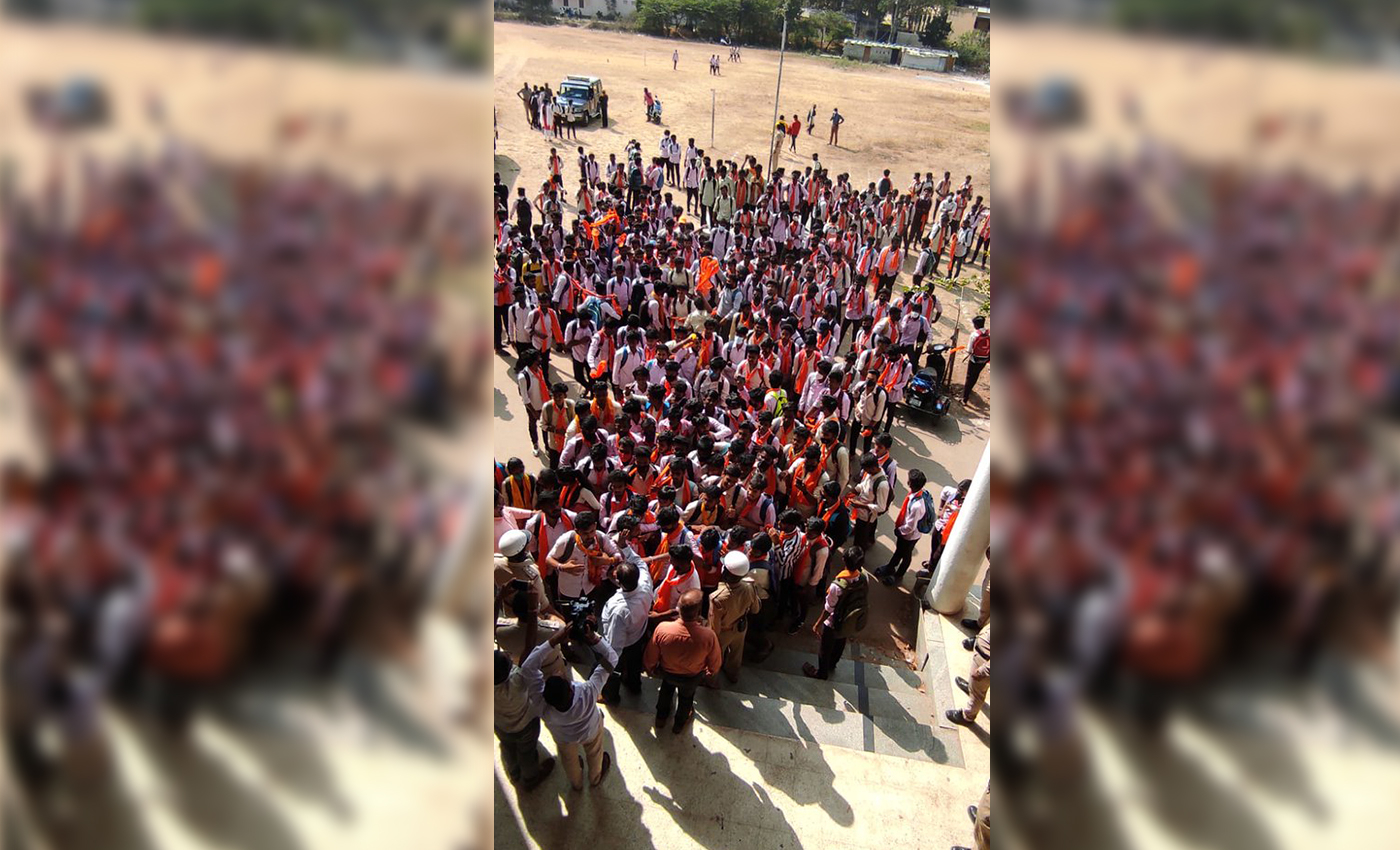 Allegations of the tricolor being replaced with a saffron flag are unfounded as the flag post was vacant on the day of the incident.
The hijab ban issue in Karnataka has snowballed into a major controversy after several colleges in Karnataka denied entry to Muslim students wearing hijab. The issue gained momentum when students at a government pre-university college in Karnataka's Udupi district began protesting after being barred from classes for wearing a hijab. There were protests held by the students affiliated with the right-wing and the Muslim students that turned violent in some parts of the state.
Amid this, a video clip went viral showing a student hoisting a saffron flag atop a flag post meant to hoist the Indian flag at the Government First Grade College at Bapuji Nagar in Shivamogga, a city in Karnataka. The saffron flag symbolizes the idea of Hindu Nationalism and is used by right-wing organizations and their affiliates across India.
Karnataka Congress President D.K. Shivakumar alleged that the national flag was replaced with a saffron flag without furnishing any evidence. He reiterated the same during an interview with India Today. Shivakumar even claimed that he possessed visuals of the tricolor being removed. However, no such videos have surfaced so far.
On the contrary, Deepak Bopanna TimesNow's principal correspondent tweeted that the principal of the government college shared an image of the "bare flag pole" and confirmed that the Indian flag was removed on January 26. Similarly, visuals of the flag post posted on Twitter minutes before the saffron flag was hoisted also indicated that the flag post was vacant. Shivamogga's Superintendent of Police B.M. Laxmi Prasad also clarified that the students raised the saffron flag on an empty pole which was lowered later.
Clippings or evidence of the tricolor flying on the day of the incident atop the college or it being lowered is not available. Thus, it is evident that the protesting right-wing students put up a saffron flag atop an empty flag pole.
Following the protests turning violent, the government of Karnataka has declared a three-day holiday. Local authorities and police have been tasked with diffusing the situation from pivoting into a larger communal riot.
Reference links
Twitter
Twitter
India Today
The Hindu