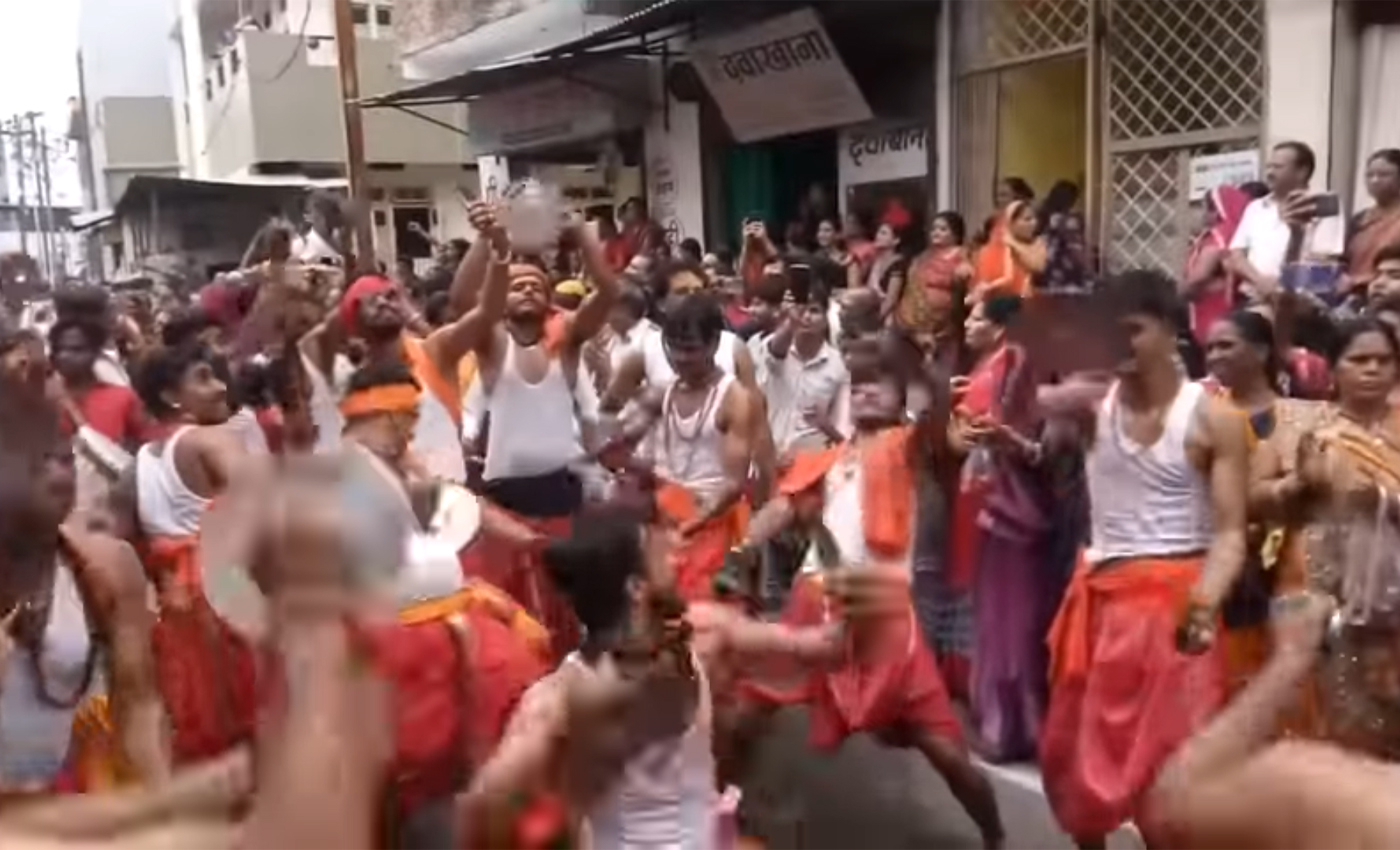 The video dates back to 2019 and is not related to the recent Gyanavapi mosque controversy.
Context: A video shared by a Facebook user, Ashok Srivastava, on May 17, 2022, shows people celebrating and playing several musical instruments. The video's caption claims that it is a celebration by Hindus in Varanasi after discovering a "Shivling" in the Gyanvapi mosque. "Look at the happiness on the faces of people of Banaras when they first got to know they have found lord shiva," it read. However, the claim is baseless.
In fact: On conducting a reverse image search, we found that the video is at least two years old, dates back to 2019, and has nothing to do with the Gyanvapi mosque. Abhishek Srivastava uploaded it on YouTube on August 12, 2019; the caption reads "MANJIRA DAMROO JULOOS." We can see the same visuals in this video as seen in the viral video. It was also posted on another YouTube channel by Prakash Ponia on the same date, with the caption "Mhakal."
We found that Pavan Pawar uploaded the same video on September 21, 2019. The caption claims that the video is from Ujjain. According to the Indian Express, a Shivling was claimed to have been found during a court-mandated videography survey in the Gyanvapi mosque in Varanasi, Uttar Pradesh, resulting in a political tug of war. However, the matter is currently being investigated.
The verdict: Although we could not accurately ascertain the place and origin of the video, we can conclude that the viral video is at least two years old, and it's not linked to the recent Gyanvapi mosque row. Therefore, we are marking the claim as false.