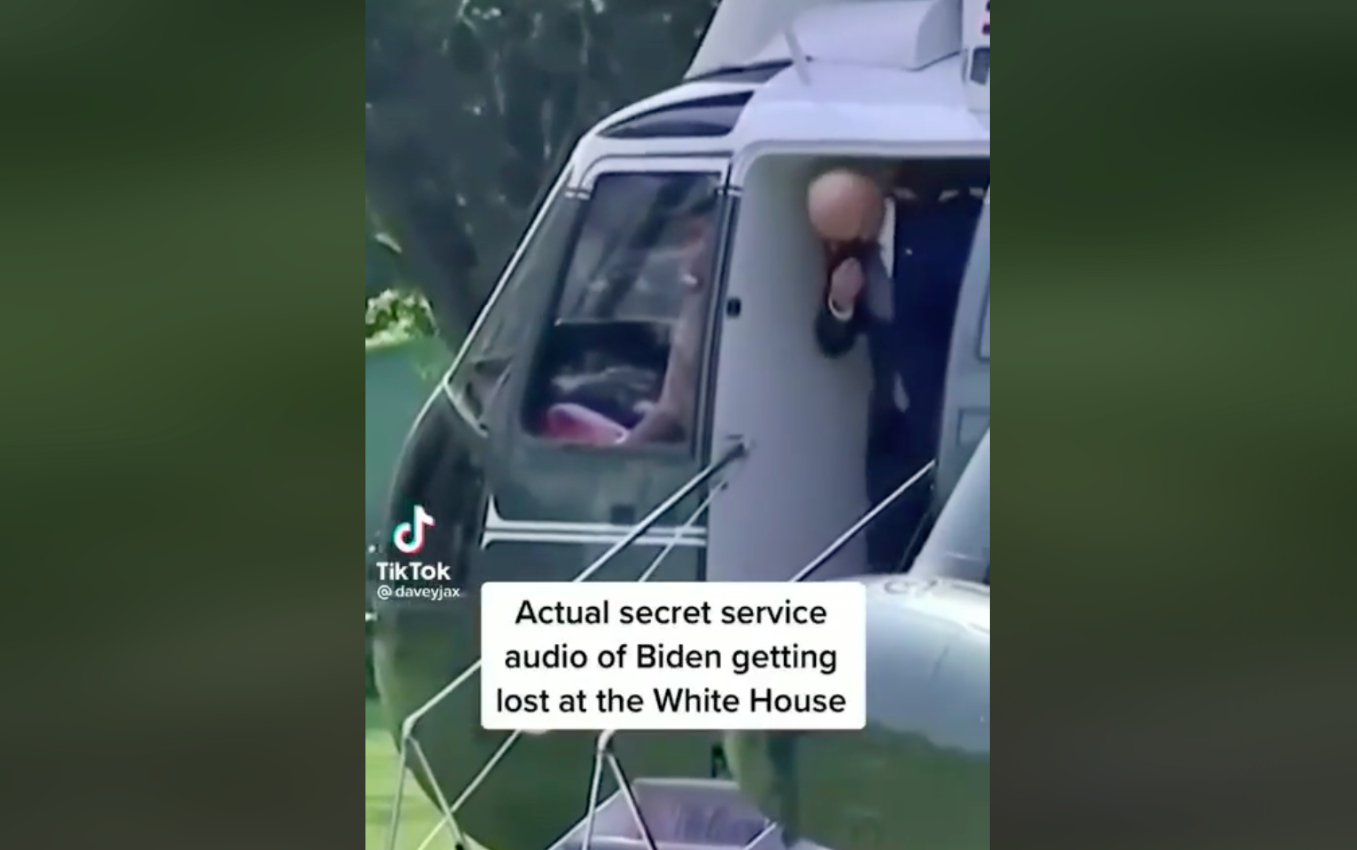 This video is in fact one of several similar satirical videos by a comedian and TikTok user.
A number of satirical TikTok videos are being shared across social media titled with variations of "Actual Leaked Secret Service Audio." As the title suggests, the videos present footage of U.S. President Joe Biden, dubbed with narration that the caption claims is a member of his Secret Service security team.
These videos are occasionally being misrepresented or misinterpreted as containing true audio footage. Although the footage is real, the audio is not. The audio track is in fact the work of TikTok user and Texas-based comedian @DaveyJax, who has created similar satirical content featuring President Biden, Russian President Vladimir Putin, and former U.S. President Donald Trump.
This clip of President Biden getting off a helicopter went viral on social media on August 10, 2021. In the clip, Biden appears to get instructions from a Secret Service agent on which way to go, and then he appears to ignore the instructions. This led to jokes and speculation about his age and state of mind.
Satire is one of the most enjoyable parts of the right to free speech, and giving visible credit to satirical content creators not only ensures they receive recognition for their creative work, but also helps to protect against online misinformation.
Reference links
TikTok
Mail Online