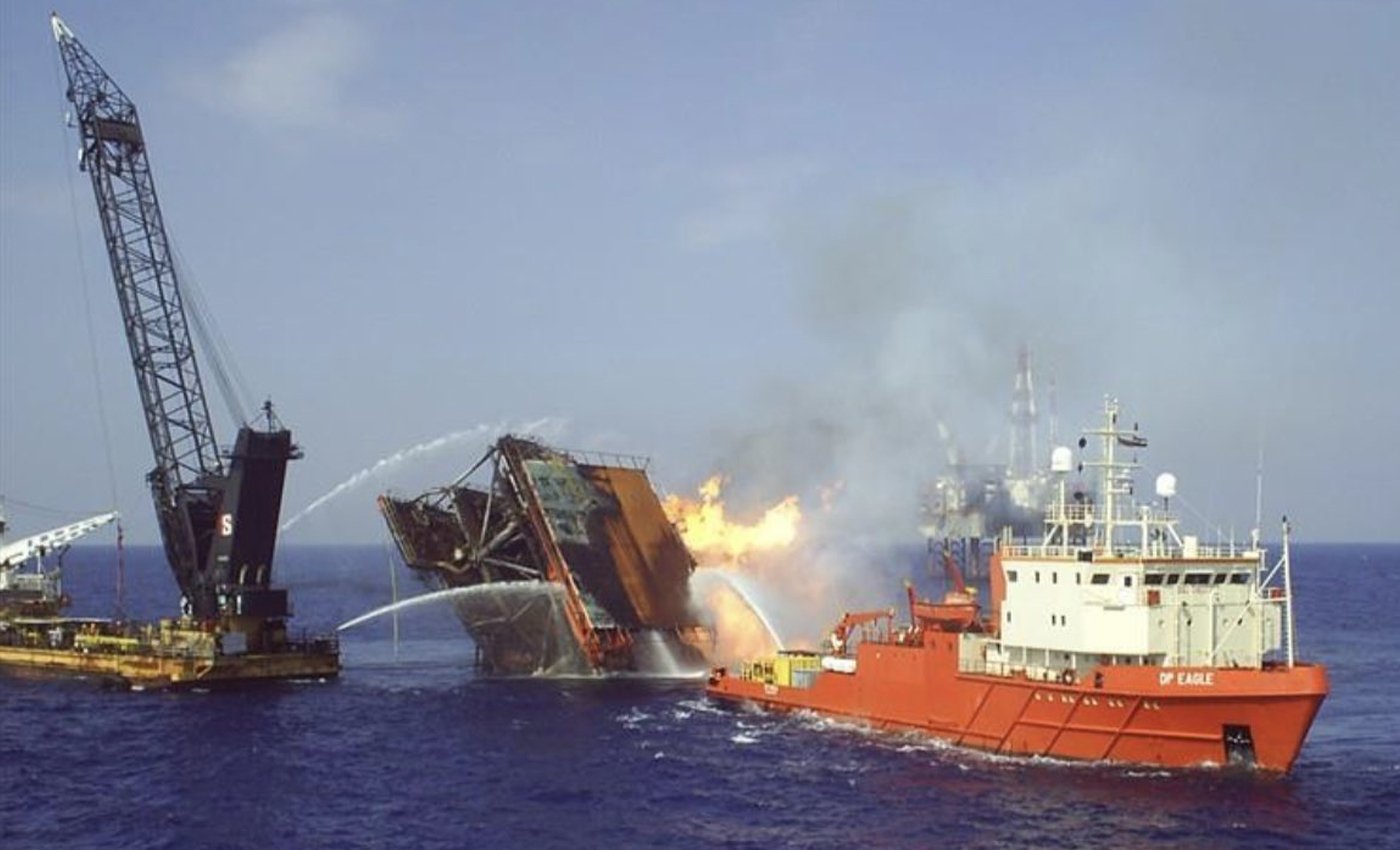 A 2008 video of the GSF Adriatic IV drilling ship, which sank in 2004, has been shared in the current context of the war in Ukraine.
Context:
Social media users have shared a video claiming that it shows the Russians allegedly defeated by the Ukrainians in the Black Sea. This video was shared after the pro-Russian head of the Crimea region said on June 20, 2022, that Ukrainian forces had attacked drilling platforms in the Black Sea owned by a Crimean oil and gas company, according to Reuters. However, the video in question has been circulating online for over a decade.
In fact:
We found the original video through a reverse image search of the video screenshots. It was uploaded to YouTube on December 11, 2008, and its description reads, "Oil rig in Red Sea extinguishing." The same video was posted in 2014 with the caption "Extinguishing a fire at an oil rig in the Red Sea."
Maritime analytics website MarineTraffic, which provides real-time information, also published a few images related to the viral video from different angles, dating back to 2004. Additionally, Benjamin Pittet, OSINT investigator at the Centre for Information Resilience, tweeted on June 20, 2022, that the image shows the burning platform is the GSF Adriatic IV which sank in 2004.
Following the information provided by Benjamin Pittet, we found an article published by the U.S. Oil and Gas Journal on August 13, 2004. The article stated that the fire that sank the GSF Adriatic IV jack-up drilling rig in the Mediterranean Sea had also spread to the Temsah natural gas production platform where the rig had been working, causing "considerable" damage to the platform. Officials said an overflow of natural gas caused the rig to catch fire during drilling.
The verdict:
The widely circulated video is from 2004 and has nothing to do with the ongoing war between Russia and Ukraine. Therefore, we have marked this claim as false.