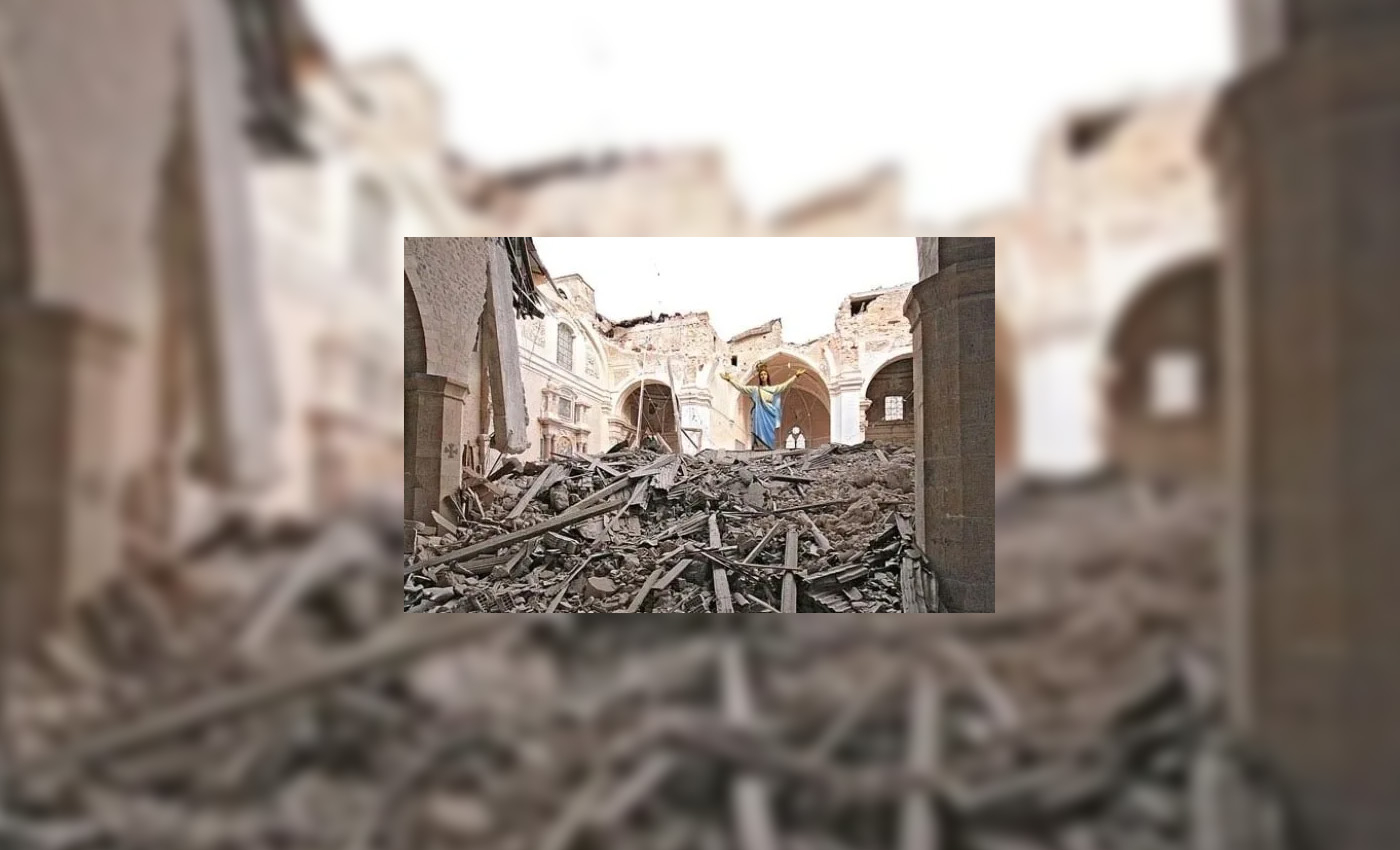 The image of a ruined church shows the aftermath of an earthquake in Italy in 2009. The statue of Christ has been digitally added to the picture.
Nearly two months have passed since Russia invaded Ukraine, and several images and videos are circulating on social media in relation to the war. On April 8, a news website called Florida Good Friday published an article about bomb blasts in Ukraine with an image of a dilapidated building and an undamaged statue of Christ standing in the rubble. The article claims that the photo shows a church in Odesa, Ukraine, that was bombed and destroyed. However, this claim is false.
By conducting a reverse image search, we found the exact image of the damaged church without the statue published by EFE Agency, a Spanish international news agency, on April 6, 2020. The image caption in the report states that it shows the damage done to the Basilica of Santa Maria di Collemaggio after it collapsed due to an earthquake in 2009 that struck the L'Aquila region of Abruzzo. The image is attributed to photographer Claudio Lattanzio. The image in question has no relation to the current Russian invasion of Ukraine.
Furthermore, we found an article by NPR published on April 9, 2009, that reported on the earthquake in the central Italian region of Abruzzo that killed more than 270 people, injured hundreds more, and left thousands homeless. The article added that the 13th-century red-and-white stone basilica of Santa Maria di Collemaggio, widely considered the artistic masterpiece of the Abruzzi region, was severely damaged. An additional photo included in the report shows the ruined church from a different angle. There is no statue of Christ among the rubble.
A keyword search relating to the 2009 earthquake in Italy led to the European Pressphoto Agency (EPA) site, of which EFE is a member. A picture of the rubble taken from a different angle is also available on the stock image website Getty Images. It is credited to Agence France-Presse (AFP) photographer Andreas Solaro. Europa Nostra uploaded a video to YouTube on October 20, 2020, showing the Basilica of Santa Maria di Collemaggio being toured after its reconstruction. The photo nor the footage included the statue of Christ, indicating it has been digitally added to the viral image.