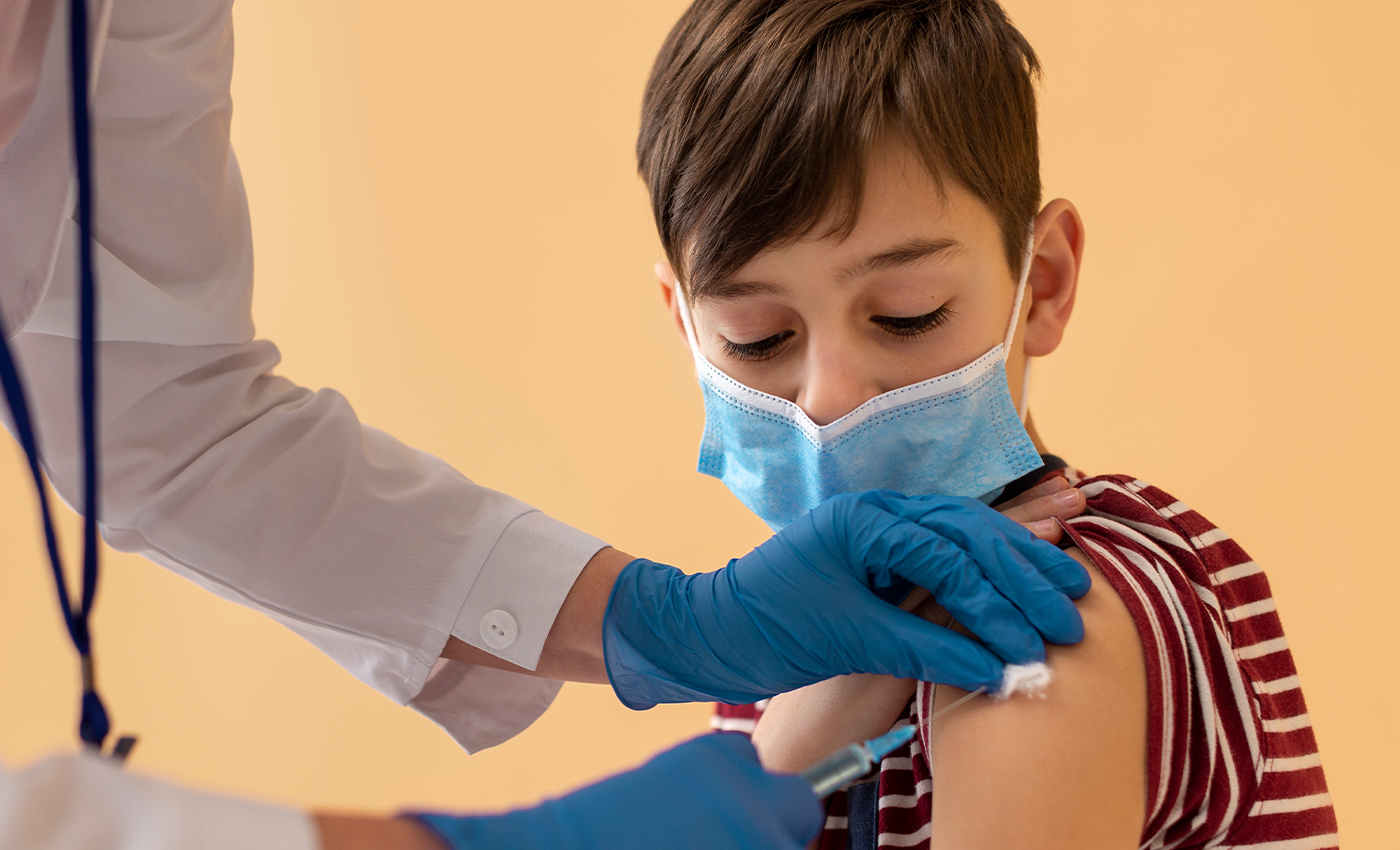 The Daily Expose has misinterpreted FDA data, which has not shown that COVID-19 vaccines have led to deaths among children.
On September 13, 2021, The Daily Expose, a misinformation news site, reported that the U.K. Chief Executive Health Advisor Chris Whitty approved the rollout of Pfizer-BioNTech vaccines, despite evidence suggesting that many children died during trials. The piece refers to a previous article, which cited a fact sheet provided by the U.S. Food and Drug Administration (FDA) to give credence to the claim. However, the claim is false, as the FDA figures have been taken out of context.
According to the fact sheet mentioned, the most common local reaction recorded was pain at the injection site, reported by 86.2 percent of participants. Most described it as mild or moderate, while 1 percent described it as severe. Other local reactions recorded were swelling (6.9 percent) and redness (5.8 percent). It added that cases of myocarditis had been reported in cases outside of these trials. As Logically has previously reported, none of these cases of myocarditis have led to any deaths.
In early July 2021, the Global Media relations spokesperson for Pfizer Europe told Reuters, "Reactogenicity events were typically transient and mostly mild-to-moderate, with frequencies generally similar post-dose 1 and 2 and between age groups; an exception was a slightly higher incidence of fever post-dose 2 in 12-15-year-olds (20%) compared with 16-25-year-olds (17%)." The term reactogenicity refers to adverse effects that result from the body's inflammatory response to vaccination.
It's clear that the COVID-19 vaccine has not led to any deaths within this age group.
The COVID-19 pandemic has given rise to a lot of potentially dangerous misinformation. For reliable advice on COVID-19, including symptoms, prevention, and available treatment, please refer to the World Health Organization or your national healthcare authority.