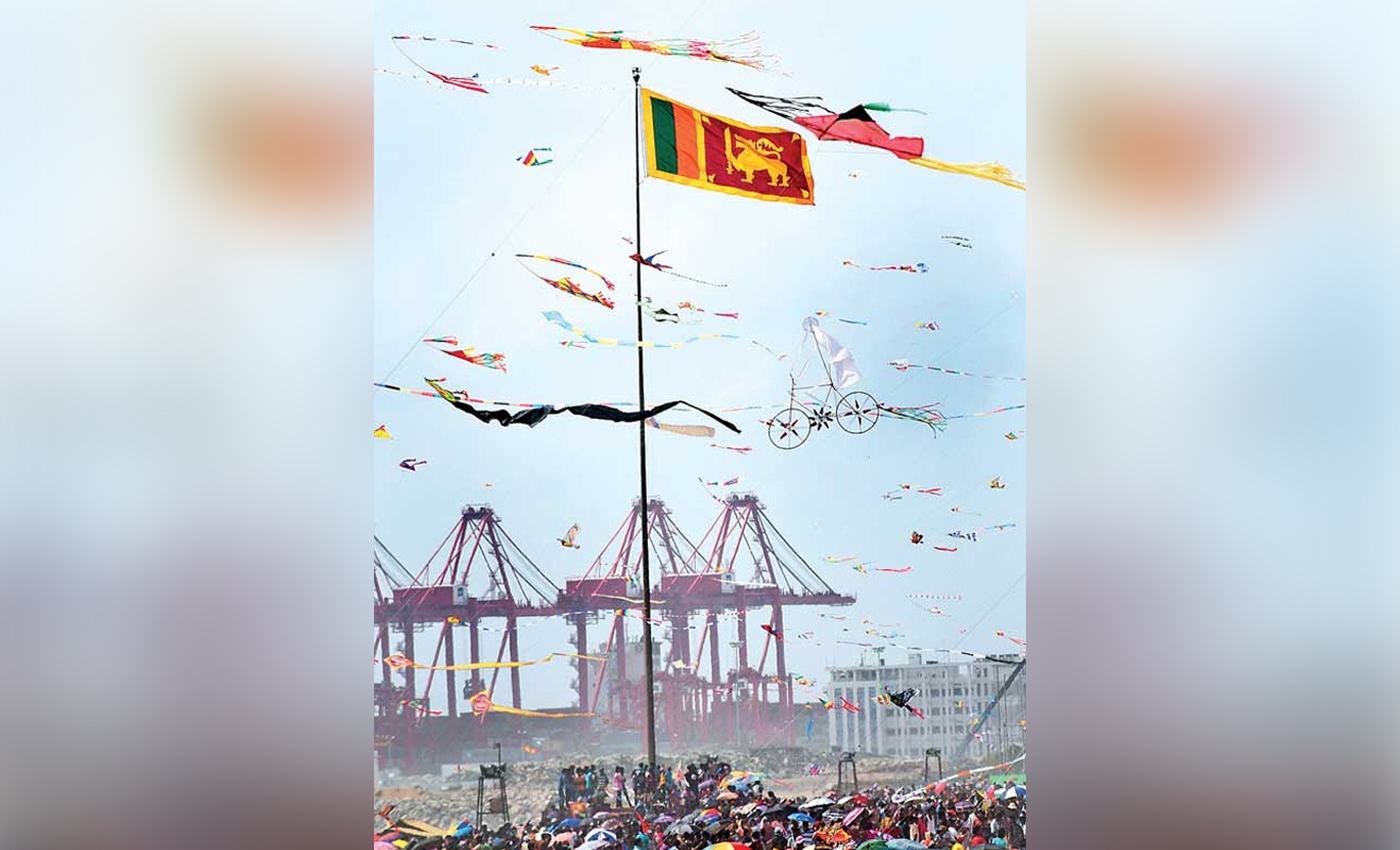 A 2016 image of a kite festival at the Galle Face Green in Sri Lanka is recirculated by incorrectly linking it to the recent anti-government protests.
Context:
An image of civilians flying kites in the sky has gone viral on social media, with some social media users claiming that it was done to interfere with the military helicopters that flew low over protestors at Galle Face Green in Colombo, Sri Lanka, on July 13, 2022. It has been claimed that the people flying kites were demonstrating against the economic crisis and President Gotabaya Rajapaksa's government. The image is being circulated amid the ongoing political turmoil in the country that led to anti-government protests and demonstrators occupying the presidential palace after he fled the country.
One of the Facebook posts sharing the viral image reads, "Kites against guns. Not sure if this is reality or not but this is what the advice was, to save themselves from the circling helicopters. Galle Face Green, Sri Lanka."
In fact:
On conducting a reverse image search, we traced it back to an article published by Daily Mirror, a Sri Lankan newspaper, on August 22, 2016. The image description reads, "Colourful kites dotted the Colombo skies yesterday at the kite festival organized by a leading privately owned television network in the country. The picture shows kites in the Galle Face sky, and in the background is the Chinese-built Colombo International Container Terminal (CICT) of Colombo port." Daily Mirror photographer Kushan Pathiraja captured the image.
We found another similar image tweeted by @SriLankaTweet, a Sri Lankan reporter who works for Daily News, on August 28, 2016. The post says, "Sri Lanka Air Force requests public to avoid flying Kites near Airports & Helipads & fly below 200ft #LKA."
A video posted on YouTube by news channel Ada Derena on August 21, 2016, also reported on the kite festival. The video description states, "A kites festival organized by Derana Lokaya Saha Lokayo program will be held at the Galle Face Green in Colombo this afternoon (21) from 1.00 p.m. onwards."
A video of the protests on Facebook posted by ITN News on July 13, 2022 showed low-flying military helicopters at the protest sites. No kites were spotted in the video.
The verdict:
An old image of a kite festival captured in 2016 has been recirculated with false narratives relating to the current protests against the economic crisis in Sri Lanka. Hence we have marked this claim as false.
Reference links
Daily Mirror
Twitter
YouTube
Facebook