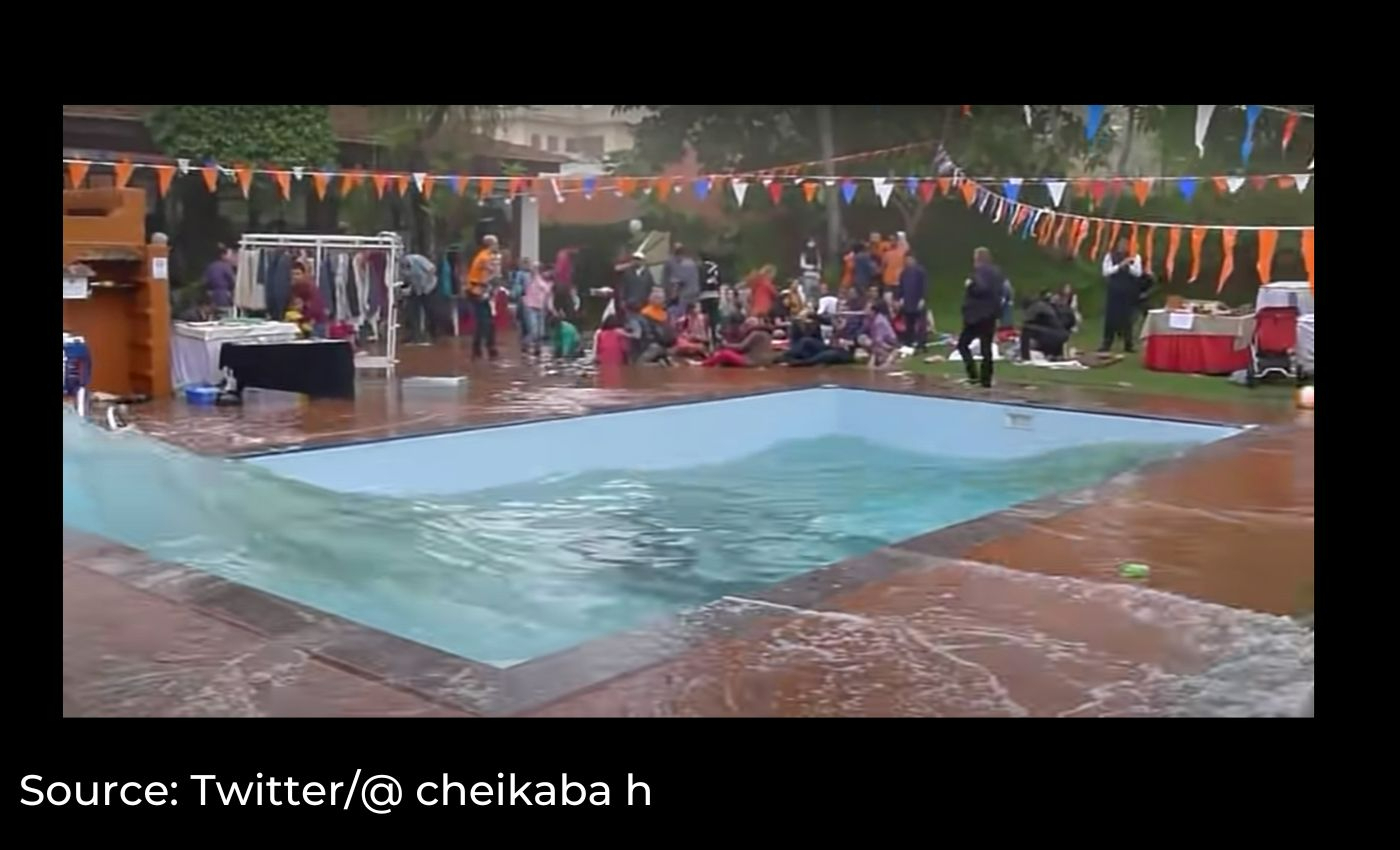 A 2015 video showing waves made in a swimming pool during an earthquake in Nepal has been falsely linked to the recent tremors that hit New Zealand.
Context
A 7.1 magnitude earthquake struck the Kermadec Islands in New Zealand on March 16, 2023. Reuters reported that according to the U.S. Geological Survey (USGS), the earthquake was estimated at a depth of 10 km. The National Emergency Management Agency of New Zealand issued a statement clarifying that there was no tsunami threat following the quake.
Several videos and photos have surfaced online, claiming to be of the recent incident. One video on Twitter shows waves appearing in a swimming pool, along with people panicking and trying to hide under a table in fear, and children can be heard screaming in the background. The caption reads, "Imagine what #earthquake can do. A strong #EarthquakePH of 7.1 Magnitude hits #NewZealand today. #Tsunami alerted in kermadac island. #turkeyearthquake2023 has taken thousand of lives with the same intensity. Pray for safety of #NewZeland (sic)." The video has garnered 113,000 views and over 1,000 likes. However, the video is old and unrelated to the recent incident.
In Fact
A reverse image search of a screengrab taken from the viral video reveals it is almost eight years old, dating back to 2015. The same video appears on a YouTube channel uploaded by user "Adriaan Los" on April 25, 2015. The description reads, "Earthquake on Kingsday of Summit Hotel Kathmandu April 25 2015."
The same video was also posted on several other YouTube channels that credited Los as the source. Using the description accompanying Los' video, we searched the phrase "Earthquake in Hotel Kathmandu" and found the same video published by British newspaper The Independent on May 12, 2015. The article contained one of the keyframes from the viral video, noting that it showed a "mini Tsunami in a hotel swimming pool during the massive 7.8-magnitude earthquake that hit Nepal last month." It added that a Dutch couple in the hotel captured the video during the earthquake that struck Nepal in 2015.
BBC News stated that an earthquake of magnitude 7.8 struck Nepal on April 25, 2015. The epicenter was just 60 kilometers from the capital Kathmandu, where the viral video was originally traced to.
The Verdict
An old and unrelated video captured in Nepal has been falsely linked to an earthquake that struck New Zealand in March 2023. Therefore, we have marked the claim as false.
Reference links
The Independent
Adriaan Los
BBC Bitesize