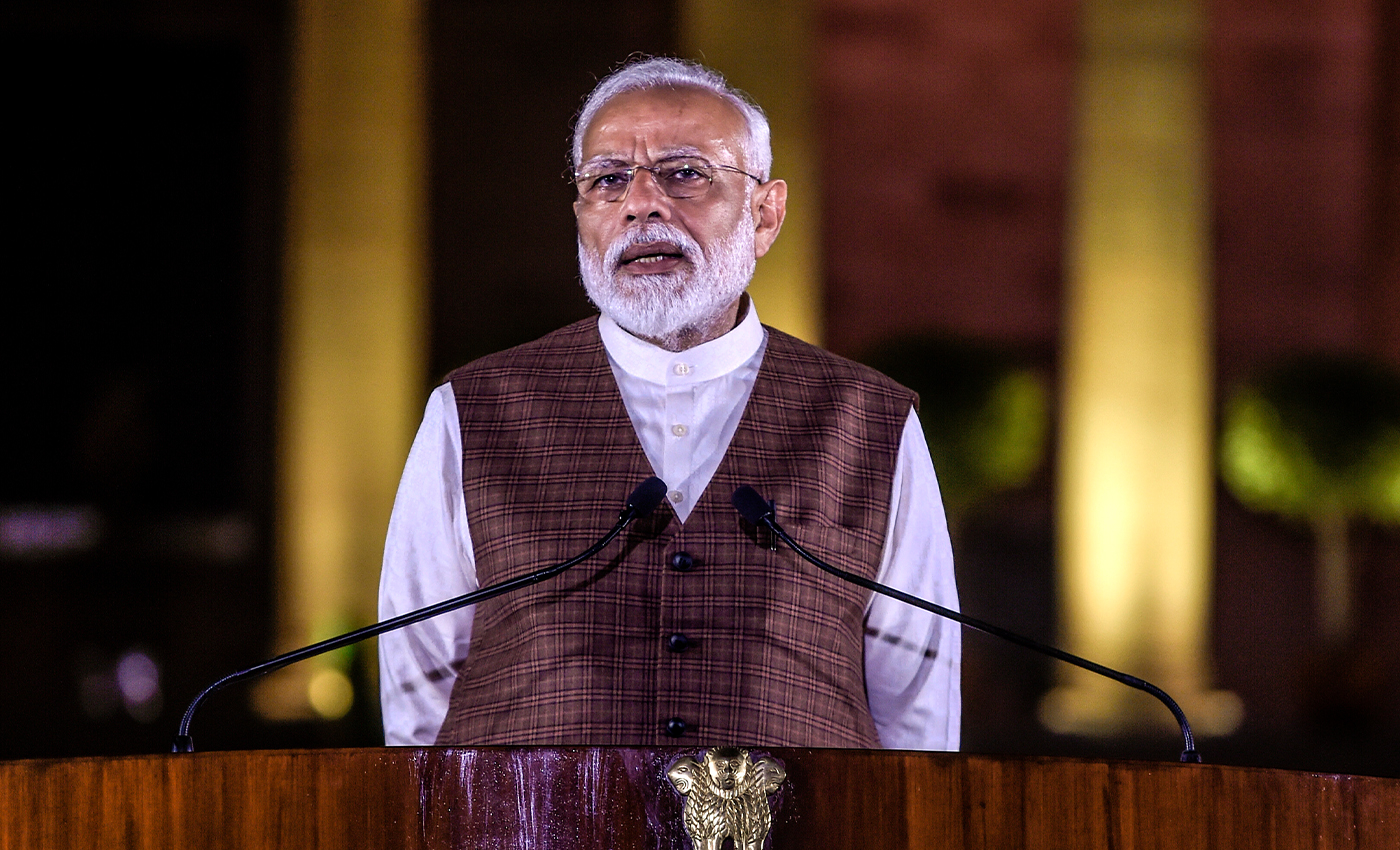 A parliamentary hearing from 2020 in Pakistan was taken out of context and misinterpreted to make it seem like MPs were chanting pro-Modi slogans.
In February 2022, Union Minister G Kishan Reddy advised Indian students in Ukraine to place the Indian flags on vehicles for safety purposes. On March 2, 2022, The New Indian Express reported that Turkish and Pakistani students were also using the Indian flag in Ukraine for safety concerns. Following reports of Pakistani students escaping Ukraine by using the Indian flag, some social media posts claimed that MPs chanted pro-Modi slogans during the Pakistani National assembly.
Official BJP Twitter accounts shared a video clip of Pakistan MPs purportedly chanting "Modi, Modi." The caption translated to English read, "As soon as the news reached Pakistan that the students of Pakistan in Ukraine had saved their lives by putting the Indian tricolor on their vehicles, then look what happened in the Parliament of Pakistan, the MPs shouted slogans of Imran Murdabad and Modi Zindabad."
However, the original recording of the hearing shows that this was not a recent event and that the footage has been misattributed. The parliamentary proceeding took place on October 26, 2020. According to the BBC, the hearing was about demanding a vote on a resolution that would call on Muslim countries to boycott French goods in response to remarks made by then French President Emmanuel Macron.
Furthermore, the opposition party was in fact chanting "voting, voting," not "Modi, Modi." On October 27, 2020, Dawn reported that the opposition started chanting when Foreign Minister Shah Mehmood Qureshi was speaking during the debate.
It is not true that MPs were chanting pro-Modi slogans following recent events in Ukraine.
Reference links
Dawn
YouTube
The New Indian Express
BBC