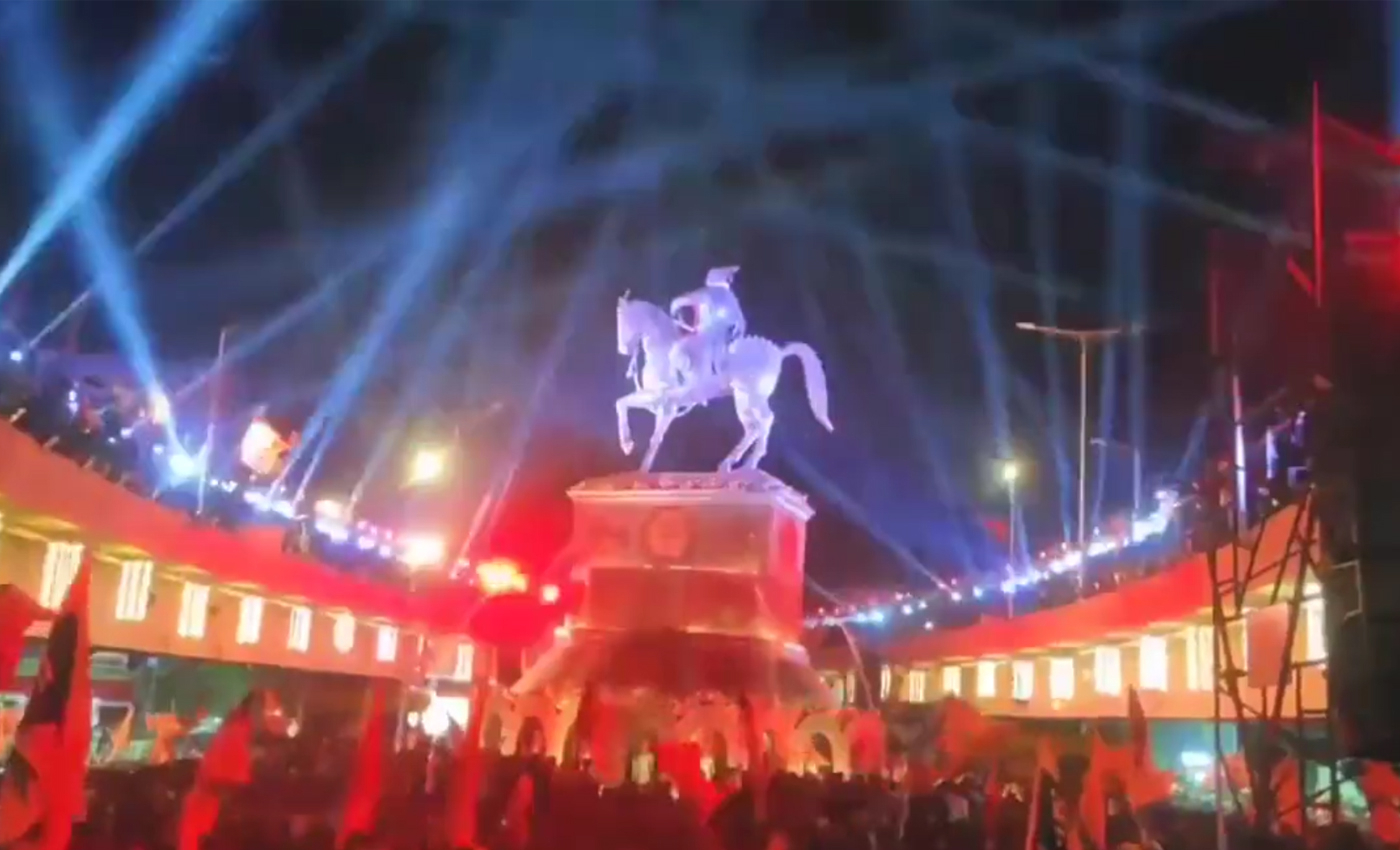 A video of Aurangabad people celebrating Chhatrapati Shivaji Maharaj Jayanti was falsely shared as celebrating the renaming of Aurangabad city.
Context:
After the Maharashtra government approved a name change for two districts, Aurangabad and Osmanabad, many misleading and false claims circulated on social media. A Twitter user, GyanGanga, posted a video on June 30, 2022, with the caption, "This is how citizens of Aurangabad celebrated after their city was renamed to Sambhaji Nagar." However, it is false because the video was from February 18, 2022, when the people of Aurangabad celebrated Chhatrapati Shivaji Maharaj Jayanti in Maharashtra.
In fact:
A reverse image search on the keyframes of the viral video led us to a YouTube video posted by Aaj Tak HD on February 19, 2022. It shows that Chhatrapati Shivaji Maharaj Jayanti was celebrated in Maharashtra on February 18, 2022. To mark the occasion, Aaditya Thackeray, the state's minister of tourism, unveiled a giant statue in Aurangabad that stands 61 feet tall.
According to the Times of India, the nation's giant statue of Chhatrapati Shivaji Maharaj was erected in the city of Aurangabad's Kranti Chowk. The newly placed statue was unveiled on February 18, 2022, at midnight by former chief minister Uddhav Thackeray and other dignitaries. The statue was put on a 31-foot-tall pedestal, making it 52 feet taller than the existing flyover in Maharashtra.
India Today reported that the Maharashtra Cabinet had approved the plan to rename Osmanabad as Dharashiv and Aurangabad as Sambhaji Nagar on June 29, 2022. It also mentions that on June 28, 2022, Maharashtra's Former Chief Minister Uddhav Thackeray made the demand at a Cabinet meeting.
The Verdict:
We have marked this claim as false because a four-month-old video of the Chhatrapati Shivaji Maharaj Jayanti celebration in Aurangabad was falsely shared as people of Aurangabad celebrating after their city was renamed Sambhaji Nagar.
Reference links
YouTube
The Times of India
India Today