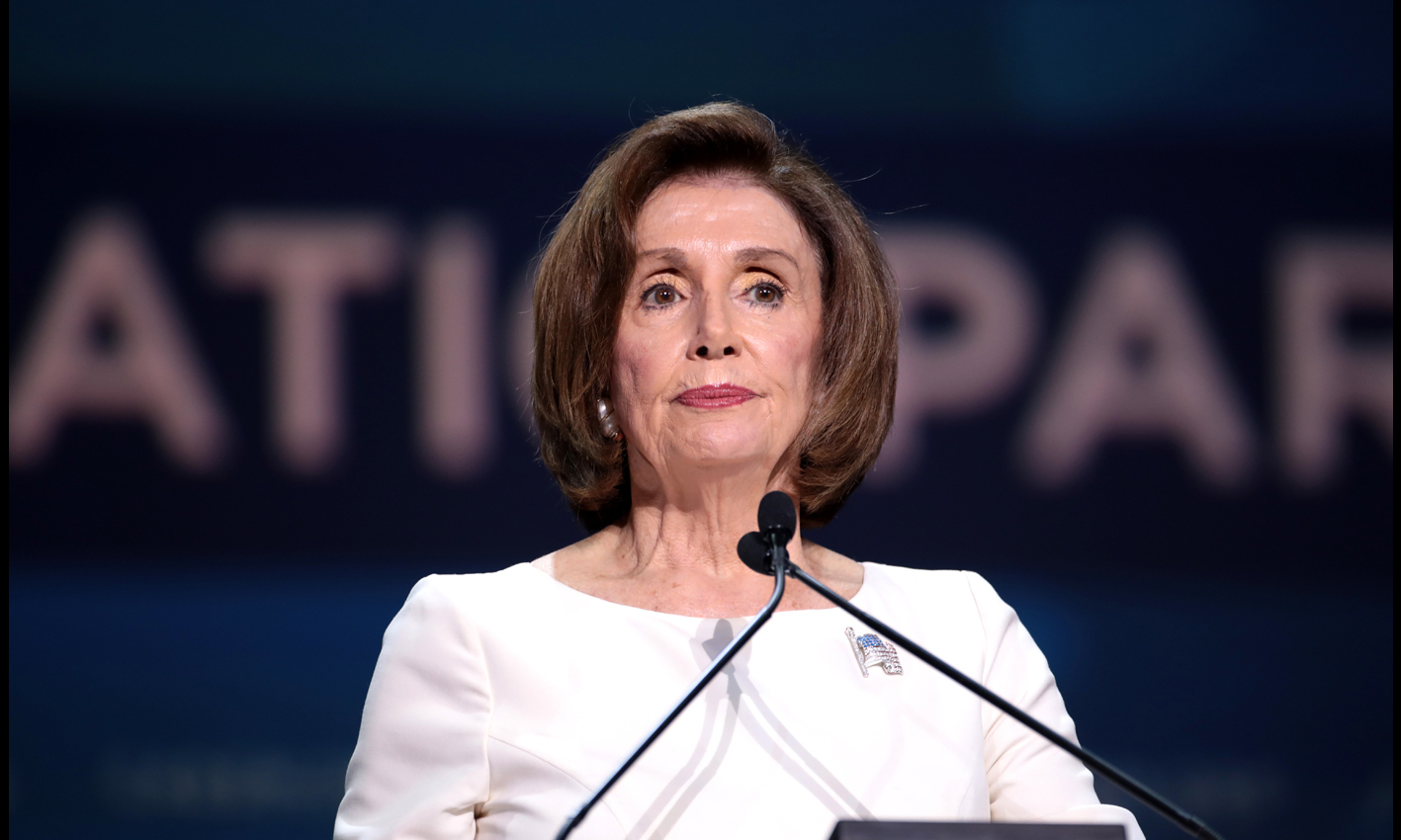 Nancy Pelosi was not arrested, and no such charges were filed against her. Real Raw News, known for spreading misinformation, made up this story.
Context
A screenshot of what appears to be a news article has been shared on Facebook with the headline, "JAG Charges Nancy Pelosi with Treason, Seditious Conspiracy." The caption added that U.S. Navy Judge Advocate General's Corps filed formal charges against her on December 2 and that she was arrested the previous night after attending President Biden's State banquet. The post also says, "She has gone to another country!!!! Just like PDJT said." However, this is false.
In Fact
After the U.S. Midterm elections on November 16, Donald Trump announced his candidacy for the 2024 U.S. President's election. He claimed Speaker Nancy Pelosi had been "fired" and was on her way to "another country" as his audience cheered. She was neither fired nor left the country, as he claimed. On November 17, Pelosi officially announced that she would step down as House Speaker and continue working as a congresswoman. This announcement came after the recent attack on her husband at their residence. She said that after being in the House for 35 years, the time had come for "a new generation to lead the Democratic Caucus." Around this time, unsubstantiated claims about her getting arrested started circulating, and they increased after her announcement. This claim snowballed into other false narratives about her.
The post includes a link to an article with the same headline published by Real Raw News on December 2. The website's disclaimer on its About Us page states that the information it publishes is "for informational, educational, and entertainment purposes" and that the "website contains humor, parody, and satire." Although it calls itself a satirical website and "tries to bring light to topics often ignored by others," it primarily publishes far-right-biased fictional news stories that have contributed to widespread misinformation. Their disclaimer also says, "We have included this disclaimer for our protection, on the advice on legal counsel."
Poynter reported in September 2021 that Michael Baxter, the person behind Real Raw News, is a pseudonym. It adds that he previously ran at least three other websites and associated YouTube channels that promoted conspiracy theories and were mostly purged from the internet at the time. It also states that public records and other publicly available information showed his real name as Michael Tuffin, whose journalism credentials cannot be confirmed.
According to an article published by Washington Post on December 2, President Biden and first lady Dr. Jill Biden hosted French President Emmanuel Macron and his wife, Brigitte Macron, at their first White House State dinner during his administration on December 1. Nancy Pelosi attended the dinner and was seated at the head table with the Bidens and Macrons. Many people from the fashion, entertainment, politics, and business world were also present at the dinner. No other significant details were reported about Pelosi from and after the dinner.
Logically has previously debunked several false and misleading claims made by Real Raw News. In early November, the site claimed that Pelosi was caught on video being arrested. However, these claims were false and merely showed Pelosi with her security detail.
The Verdict
Former U.S. House Speaker Nancy Pelosi was not arrested. No charges of treason and seditious conspiracy were filed against her by the U.S. Navy Judge Advocate General's Corps or any other organization. This story stems from a well-known misinformation-spreading outlet, which claims to be just a satirical website. Therefore we mark this claim as false.