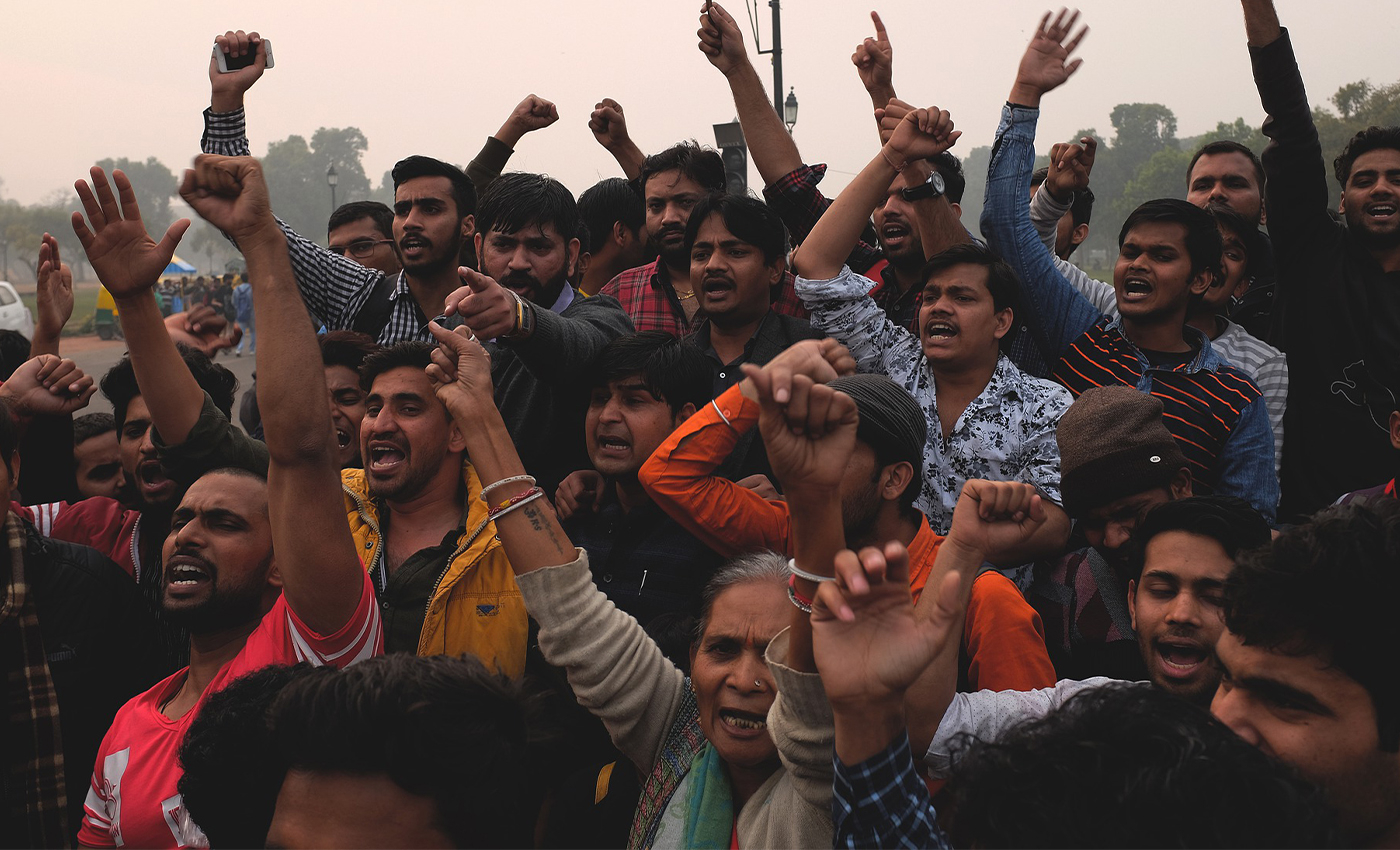 A 2021 video of an armed mob has been incorrectly identified as 2022 footage of hooligans in red caps in Etawah.
On March 10, 2022, the results of the assembly elections held in Uttar Pradesh, Punjab, Uttarakhand, Manipur, and Goa were announced. Before the results, there were multiple allegations of Electronic Voting Machine (EVM) manipulation and voting fraud. In the video, a mob marching with sticks can be seen, with some participants shouting "zindabad.'' It was shared by Prashant Umrao through his Twitter handle @ippatel with the caption "Redcap goons preparing for violence in Etawah. Will not allow Uttar Pradesh to become Bengal." Umrao's Twitter account claims that he is a Standing Counsel in the Supreme Court of India and spokesperson for BJP, UP. Umrao has a record of peddling fake and misinformation on social media. The video is actually from 2021 and does not relate to the election in question.
Umroa's claim has been dismissed by the Etawah Police Department, which responded to his tweet. The police department said that the protest did not occur in Etawah and that the video in question was captured in Uttar Pradesh's Basti district.
We undertook a reverse image search on one of the video's frames and found that Rajesh Yadav, a Samajwadi Party politician, had shared this exact video on his Twitter account on July 9, 2021. The Hindi caption that accompanies the video describes it as an incident where thousands of people from the surrounding area came out in support of Taiwan Yadav, a Samajwadi Party member when BJP members refused to let Yadav submit his nomination from Dubulia block in the Basti district.
The same video can also be found on YouTube, with a description indicating it depicts an incident in the Basti district in 2021. Hence, it is evident that this is not a video relating to the assembly election in 2022 but an old video from July 2021 that spreads a false narrative.
Reference links
Twitter
Twitter
YouTube
Alt News