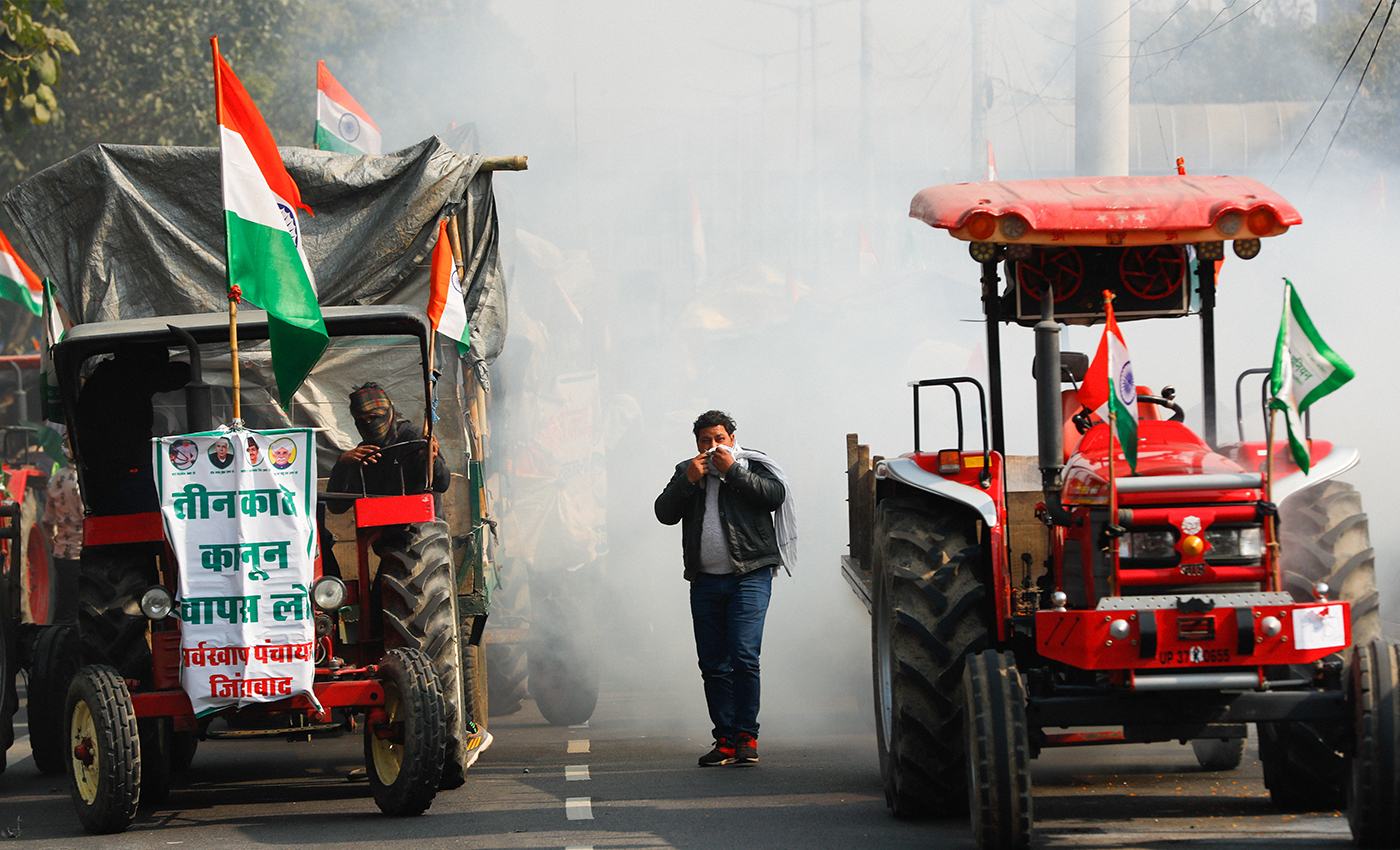 The people protesting against three farm laws belong to several national and regional farmer unions. They are not insurrectionists.
Farmers nationwide are protesting against three farm acts passed by the Indian parliament in September 2020. The acts have been described as anti-farmer by farmers' unions and criticized for pushing for privatization in the agricultural sector. For the last three days, thousands of farmers from Punjab, Haryana, Rajasthan, and Uttar Pradesh have been marching toward the national capital and are nearing the borders. Farmers want the Union government to either withdraw the three legislations or guarantee them the minimum support price (MSP) for their crops by introducing a new law.
The protests have also led to the spread of disinformation. Some people have called the protesters "Khalistanis" in an effort to delegitimize their protest. However, Logically has previously debunked a similar claim and clarified that Khalistan has no links to the current farmer's protests.
Further, several political members have participated in the ongoing protest, including Gurnam Singh Chaduni, who contested in the 2019 Assembly elections from the Ladwa constituency. He is leading the farmer's protest from Haryana. Apart from Gurnam, several national and regional farm unions, comprising many leaders, have joined hands under the Samyukt Kisan Morcha. Therefore, the people protesting are not insurrectionists, but most of them are farmers' from neighboring states of Delhi protesting—peacefully for the most part—and trying to compel the government to overturn the three farm laws.
Reference links
The Indian Express
BBC News
Logically