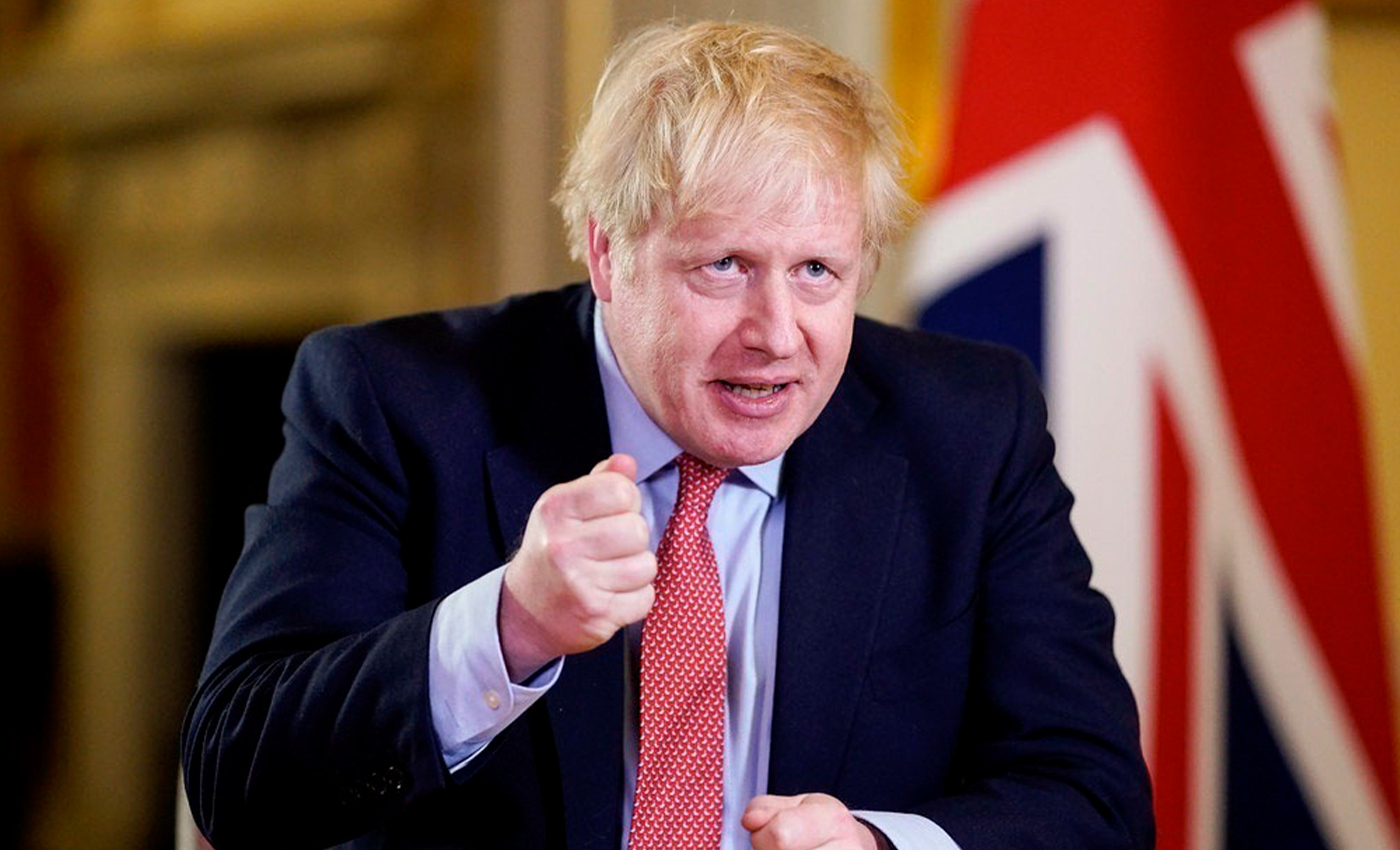 COVID-19 measures were lifted after infection rates plateaued. No legal warrant has been issued against the CEO of GSK Emma Walmsley.
An article from the website Murder By Decree has been circulating on Facebook. Its headline reads, "Britain cancels COVID measures after ICLCJ Arrest Warrants issued against Pharma CEO and Anglican Archbishop."
Referring to the recently dropped COVID-19 measures in England, the article claims that according to "government sources," Prime Minister Boris Johnson ordered the cancellation of COVID-19 measures after the "International Common Law Court of Justice" issued arrest warrants for GlaxoSmithKline CEO Emma Walmsley and Justin Welby, who is the Archbishop of Canterbury.
These claims are not true. The Murder by Decree website is known to publish fabricated and false content.
Although Johnson lifted COVID-19 measures in January 2022, this was not linked to an arrest warrant for Emma Walmsley or Justin Welby for crimes against humanity, which the article alleges were issued by the "International Common Law Court of Justice."
Moreover, Logically could not uncover any international court registered with the name "International Common Law Court of Justice." A legitimate international court has not arrived at any such verdict. In a fact check, the AAP said the "International Common Law Court of Justice is meaningless and has no legal authority."
According to a press release, all measures under Plan B were lifted in England on January 27 due to the success of the booster roll-out program and the falling Omicron infection rates. Originally, Plan B measures were introduced on December 8, 2021, to slow the spread of the Omicron variant by launching the "Get Boosted Now" appeal for all adults to be offered a booster by 2022. Face masks were required in all enclosed spaces, and COVID-19 certification was needed to enter places such as nightclubs, football grounds, and large-scale events.
Currently, England is under Plan A, which suggests people wear face coverings in crowded and enclosed spaces where they might contact people they do not usually meet. Meanwhile, it is still a legal requirement for those with COVID-19 to self-isolate for 10 days with the option to end self-isolation after five full days following two negative lateral flow tests.
Johnson did not lift COVID-19 measures in response to ICLCJ arrest warrants because such arrest warrants do not exist. There is no evidence that any arrest warrant was issued against GlaxoSmithKline CEO Emma Walmsley or the Archbishop of Canterbury for medical genocide.
The COVID-19 pandemic has given rise to a lot of potentially dangerous misinformation. For reliable advice on COVID-19, including symptoms, prevention, and available treatment, please refer to the World Health Organization or your national healthcare authority.