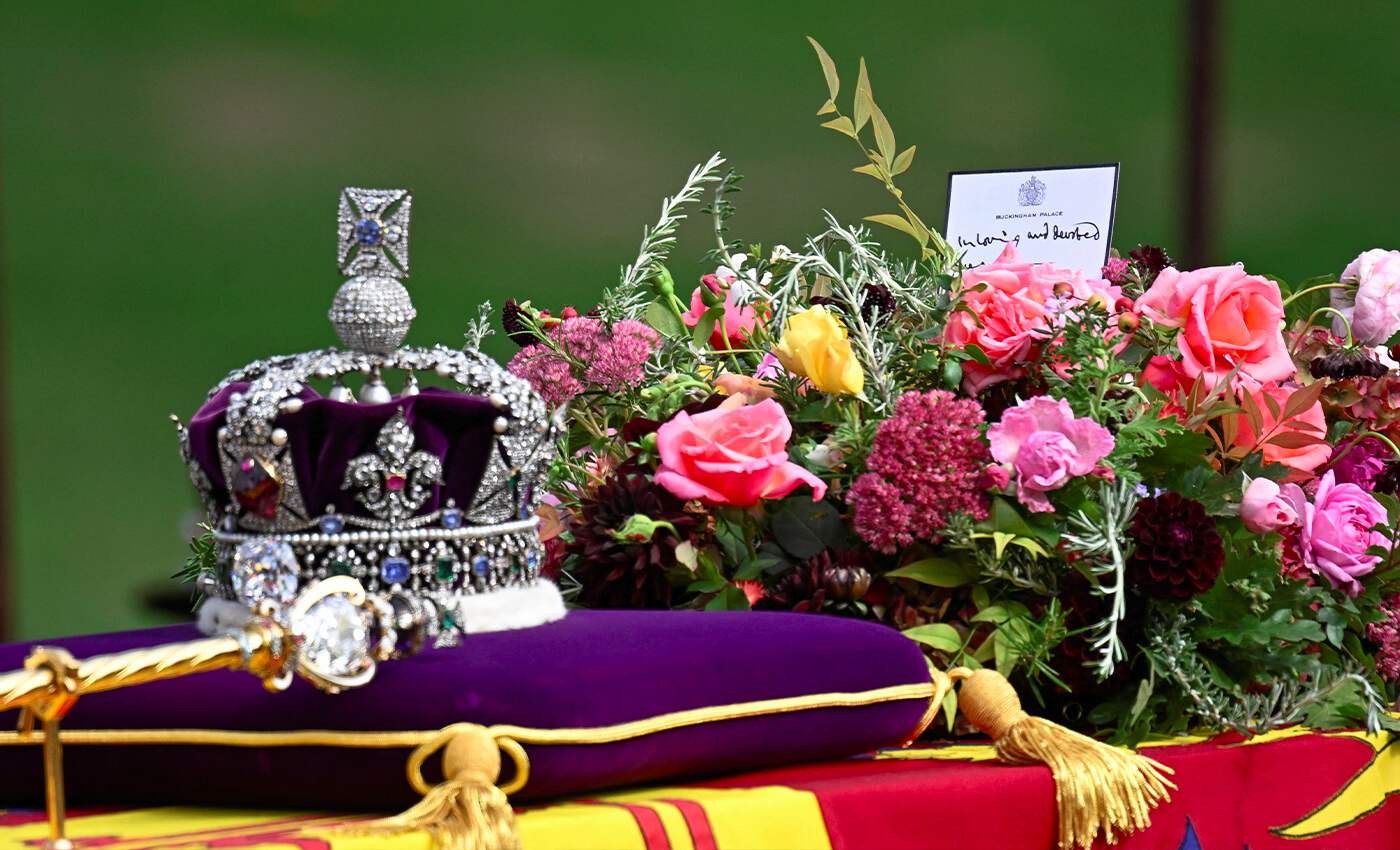 The original card was written by King Charles III, and the image shared on social media is digitally altered.
Context:
After Queen Elizabeth II's death on September 8, 2022, there have been a lot of misleading and false claims on social media. One such post claims that during the Queen's funeral, a card was placed on top of her coffin with flowers that read "Trump won 2020." The post has a zoomed-in image of the crown and flowers on top of the coffin with the card. These claims were also viral on Facebook, Twitter, and Telegram.
In fact:
Many media outlets documented the queen's funeral. On September 20, 2022, the BBC published a video of the closing moments of the funeral. In the video, the card is seen from different angles. It is a handwritten card by King Charles III.
According to Reuters, the card reads, "In loving and devoted memory, Charles R." Buckingham Palace said, "The note was placed amid a colorful wreath for the late monarch." It did not read "Trump won 2020", the image from the social media posts was digitally altered. Logically could not find the original source of the digitally altered image.
President Joe Biden won the 2020 U.S. elections by 306 electoral votes, and former President Donald Trump got 232 votes, the New York Times reported. These claims follow the unwarranted narrative of the 2020 U.S. election claiming that the results were rigged and that Trump should have been president. Following the coronation of King Charles III, there have been many unwarranted social media posts purporting to show that the new king would support Trump.
Reuters has also debunked the claim with the digitally altered image of the card atop the coffin.
The verdict:
King Charles III wrote the card on top of the Queen's coffin, saying, "In loving and devoted memory." The claims made on social media are of a digitally altered image.
Reference links
BBC News
Reuters
New York Times
Reuters