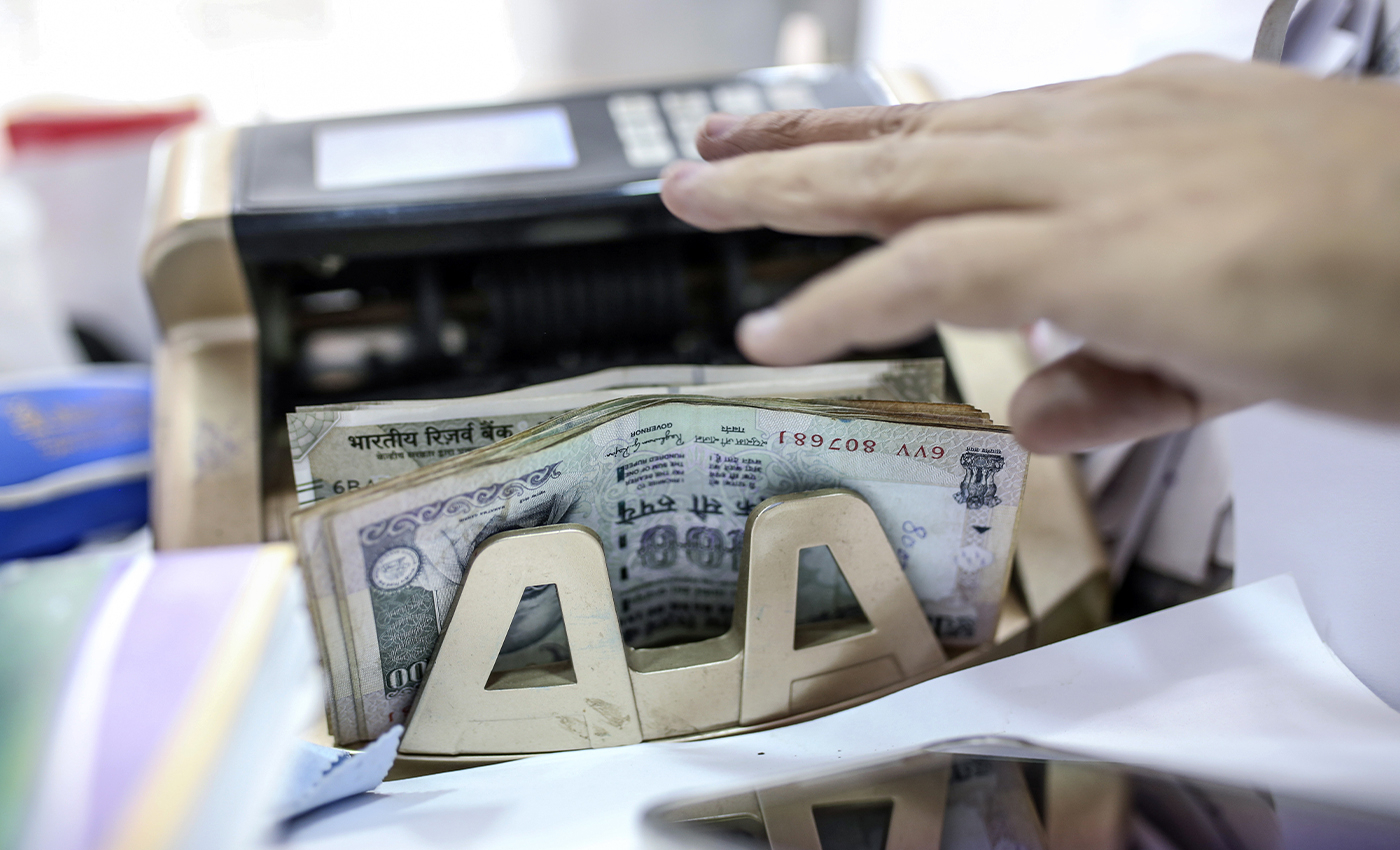 Banks in India will remain closed on weekends and on account of festivities. No bank will be shut for three weeks straight.
Context:
A Twitter post shared on September 30, 2022, includes a video with a screenshot of a news report and a voice-over claiming that banks in India are shutting down for 20 days in October as the country plans to implement a cryptocurrency system in banks. The video has been viewed and retweeted thousands of times.The claim feeds into conspiracy theories surrounding the New World order and how making cryptocurrency mainstream is a part of the plan.
In fact:
While the viral post makes it appear that banks across the country will be simultaneously closed for nearly three weeks to introduce cryptocurrency, banks will be solely shut because of festivities and weekends. According to the list of holidays released by the Reserve Bank of India (RBI), the month of October includes as many as 15 holidays on account of festivals such as Durga Puja, Eid-i-Milad-ul-Nabi and Diwali among others. Add to the holidays, six days of weekend leaves (four Sundays and second and fourth Saturday of the month) and the figure is 21. Various news reports have arrived at the 21-day figure using this method. However, banks in different states will avail different holidays and not all 15 of them as per the RBI list. For example, banks in Maharashtra will only be shut on October 5, 24 and 26, while banks in Manipur will be closed on October 4, 24 and 27. Banks in no state will avail all 15 holidays and will not be shut consecutively for 20-21 days contrary to what the headline in the news report shown in the video claims. The news report used in the video could not be traced, but news reports claiming that all banks across India will be shut for more than three weeks are misleading.
While banks might be physically shut on numerous occasions in October, internet and phone banking services will continue as usual on all days.
The viral Twitter post is actually based on some unsubstantiated conspiracy theories. Firstly, it propagates the New World Order conspiracy theory according to which the global elites are planning to arrest and enslave the population with a globalist agenda. It claims that elites would eventually rule the world through an authoritarian one-world government. The theory is harmful as it is antisemitic in targeting Jewish figures and overlaps with other similar antisemitic theories like Freemasons and the Illuminati that can lead to real-life, violent acts.
The subject of cryptocurrency itself has also been subjected to conspiracy theories; one claim states that governments are behind introducing cryptocurrencies through which they want to control the economy. One theory states that cryptocurrency was created by banks to control the money supply. An article written by a crypto critic, David Gerard, on 'The conspiracy theory economics of Bitcoin' states, "Bitcoin ideology bought into the entire Federal Reserve conspiracy package. The Fed is a plot to use inflation to steal value from the people and hand it to a shadowy cabal of elites who also control the government; the worldwide economy is in danger of collapse at any moment due to central banking and fractional reserve banking."
Several claims linked to the New World order conspiracy theories have been previously debunked by Logically. Several people who believe these theories look for signs claiming that this alleged authoritarian one-world government is rising everywhere. One such reply in the viral post now in question states, "This will not END Well. They have started. And we either Take it Or WE DON'T." The theories are utterly false and do not contain any factual evidence.
While India is stil working on introducing legislation to regulate cryptocurrency in the country, the government decided to levy as 30% tax on 'virtual digital assets (VDA)' which includes cryptocurrency. However, the Union Finance Minister Nirmala Sitharaman clarified that taxing VDA transactions does not mean that the government recognizes them. Countries such as China have already banned the use of cryptocurrencies.
The verdict:
Banks in India will closed only due to festivals and weekend leaves. No bank in any state will be shut for three weeks straight. The country is not implementing any cryptocurrency system. Screenshots of news headlines about bank closures in October 2022 are shared by linking them to larger conspiracy theories. Hence, we have marked the claim as false.