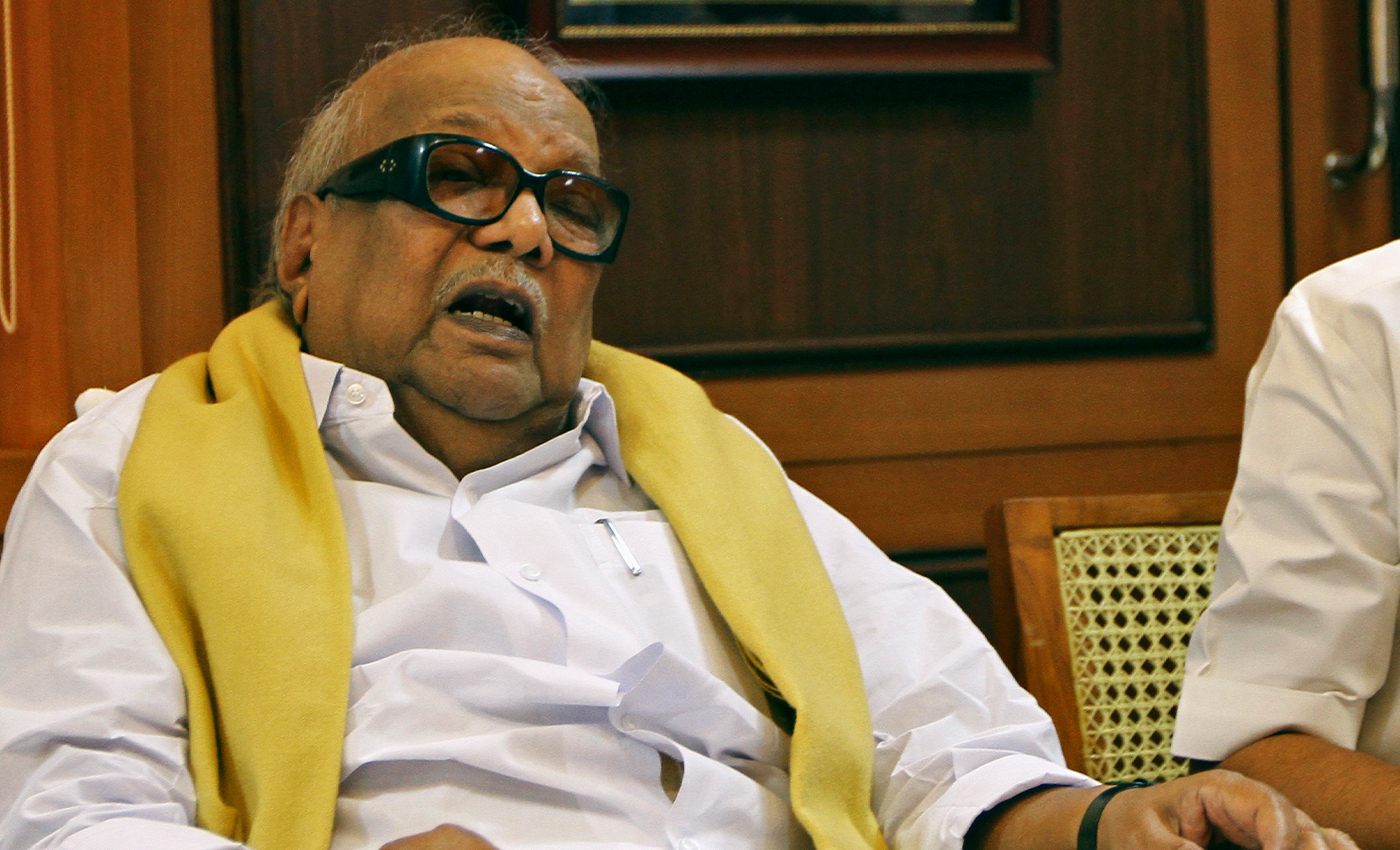 Even after being named in few scams, the corruption charges faced by Muthuvel Karunanidhi have never been proved in the court of law.
Karunanidhi's party, Dravida Munnetra Kazhagam(DMK), had been labeled as a corrupt party by the rival politicians, and it received its 'corrupt' tag from the wheat scam and the Sarkaria Commission probe. Retired Madras High Court judge K Chandru said that when Karunanidhi had an alliance with the Congress, the Sarkaria Commission's charges had been dropped silently.
Over his lifetime, not even one corruption charges had been proved. He had no case pending against him, nor was he convicted in any case. Though the Justice Reghupathy commission issued summons to Karunanidhi, it could not enforce his attendance, as the Madras high court stepped in and stayed the proceeding.
On December 21, 2017, a court acquitted all the accused in the alleged 2G scam, giving significant relief to former telecom minister A Raja and the daughter of M Karunanidhi, DMK MP Kanimozhi. They had been jailed on charges of accepting bribes to issue the telecom spectrum and licenses in 2008.