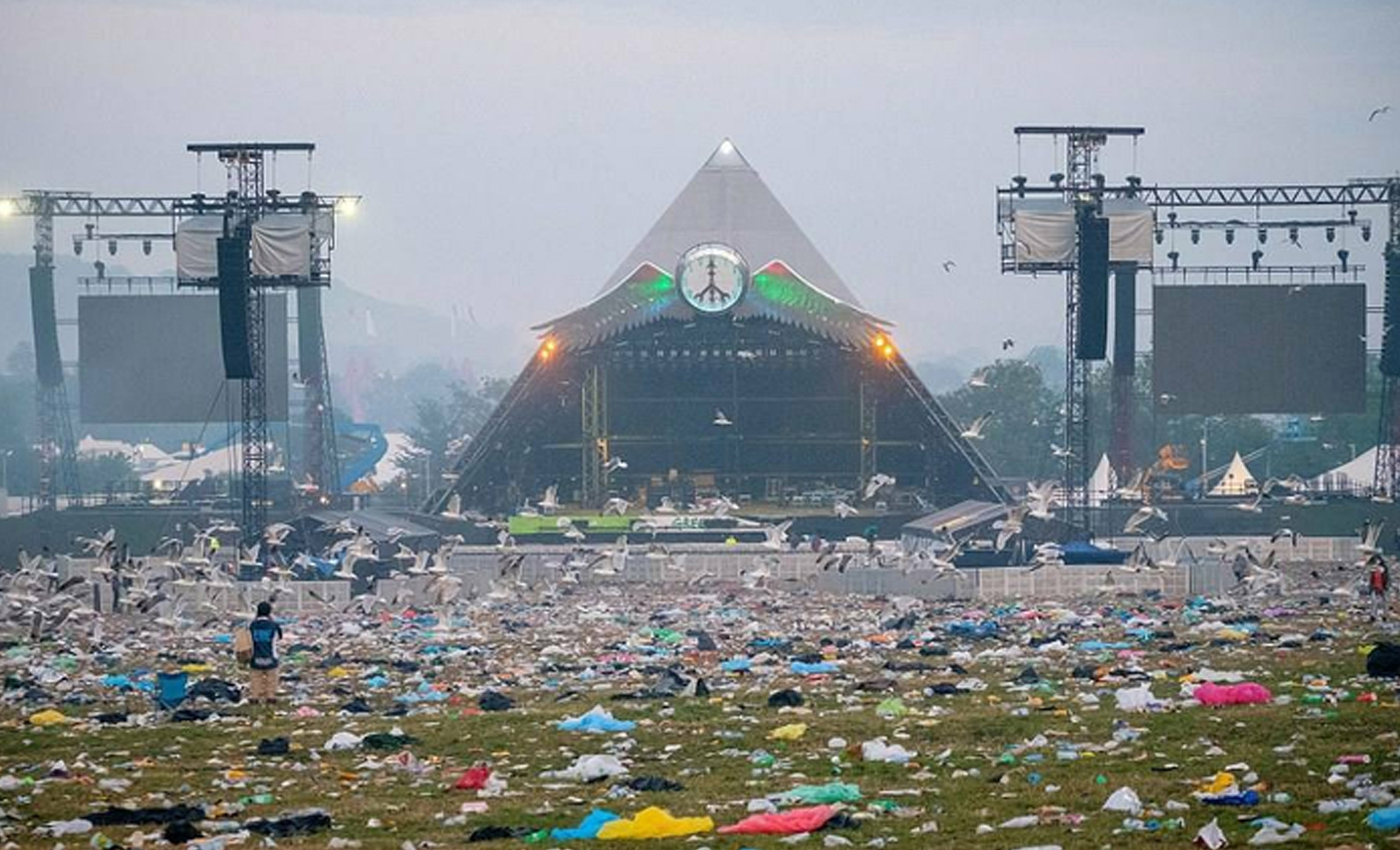 The image of rubbish in front of the Pyramid Stage is from Glastonbury Festival in 2015.
Context:
Glastonbury Festival is the world's largest greenfield music and performing arts festival, celebrated since the 1970s in England. June 26, 2022, saw Glastonbury Festival return to Worthy Farm, Pilton, Somerset, after a two-year break due to the pandemic. Greta Thunberg visited the festival and gave a speech on climate change. After the festival, social media users shared images of the debris left in front of the stage and invoked climate and environmental activist Greta Thunberg's name. They claimed the photos were from Pyramid Stage at the 2022 festival. One such Twitter post claimed, "A picture is worth 1000 words! Greta Thunberg flew in on a jet to speak about climate change". The post garnered 6.8k likes and was retweeted 3.1k times. However, the image is misattributed. The post was from 2015 and unrelated to the recent festival.
In fact:
Through a reverse image search, we found the viral image on the stock photographs website - Alamy. The image dated June 29, 2015, shows the ground in front of the Pyramid stage after the Festival at Worthy Farm, Somerset, seven years ago.
BBC News also reported on the images from 2015's Glastonbury festival. It states that the clean-up is a military-style operation focused on recycling. One image in the report shows litter pickers in front of the distinctive Pyramid stage, working to collect the leftover rubbish.
Le Figaro, a French daily newspaper, carried the exact image of the debris-strewn Pyramid Stage and captioned it, "The Glastonbury (here at the end of the 2015 edition) will take place from June 26 to June 30, at Worthy Farm, in the United Kingdom." The report citing the image mentions that the 2019 festival would no longer sell plastic bottles to reduce waste and pollution.
According to The Guardian, 19-year-old activist Greta Thunberga made a surprise appearance at the 2022 Glastonbury festival. She urged festival attendees to take action to slow global warming and warned that the world faces a "total natural catastrophe."
Greta Thunberg's official Twitter account confirms her appearance at the Pyramid Stage at Glastonbury on June 25, 2022.
The verdict:
The image from the 2015 Glastonbury festival was misattributed to the recent festival in June 2022, at which Greta Thunberg gave a speech. Hence, we have marked this claim as false.