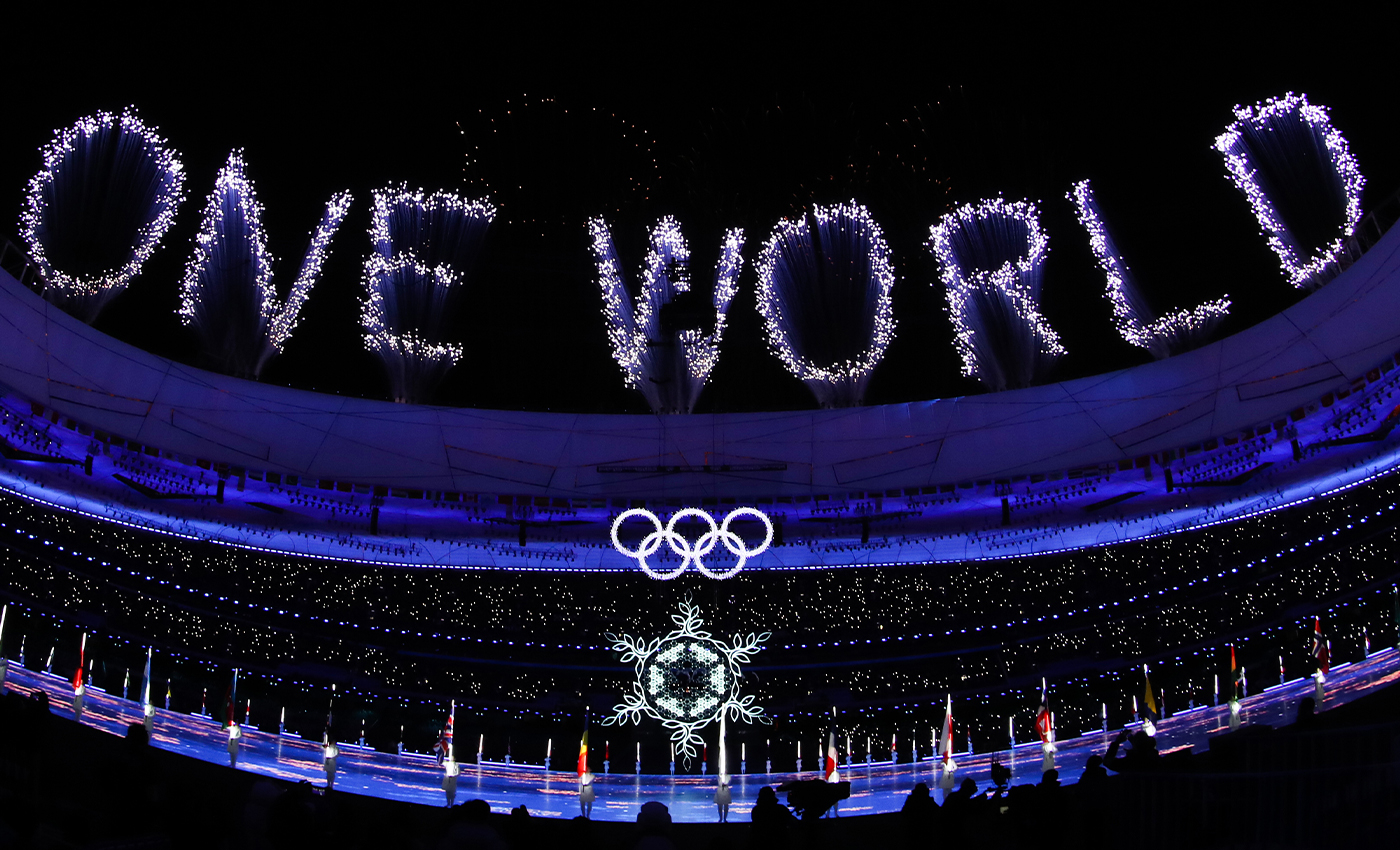 An image of a fireworks display during the closing ceremony was taken out of context. The Beijing Olympics did not introduce a "new world order."
The 2022 Winter Olympics took place from February 4 to 20 at Beijing's National Stadium, also known as the Bird's Nest. The closing ceremony featured music and dance performances from around the world and a grand fireworks display. One of the most prominent of these fireworks displays lit up the sky to read, "One World, One Family." Some social media posts took this display out of context by showing only half of the firework display, "One World," using this to claim that the Winter Olympics were introducing a "New World Order."
The New World Order conspiracy theory claims a totalitarian world government will one day rule the Earth. It claims that sovereign nation-states will be eliminated, and the powerful elite will rule the world. Conspiracists usually link the theory to groups like the Illuminati and the Freemasons.
According to the BBC, the New World Order conspiracy theory has been circulating since the 18th century. This theory has, in turn, been connected to many events and issues during recent years, including COVID-19 restrictions. There is no evidence to prove that the Winter Olympics has attempted to create a totalitarian world or spread any message to promote a "new world order."
According to a tweet from The Olympics Committee, the "One World, One Family" slogan is about the power of sport and promoting peace in the world. "We are strong, but only when we all come together," the tweet explained.