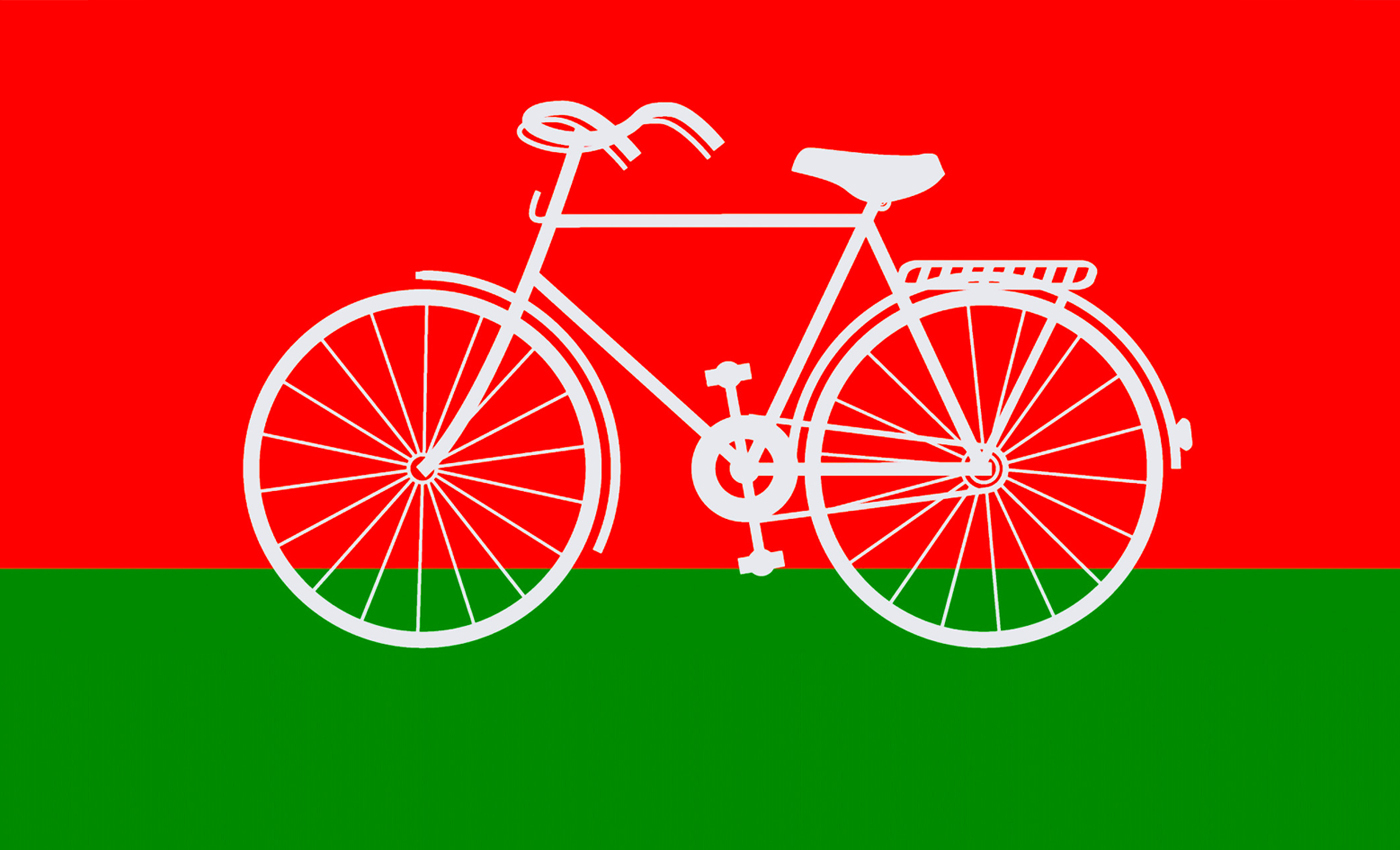 Both the man and woman involved clarified that the two are siblings and were having fun with each other, adding that matter was blown out of context.
Only days ahead of assembly elections in Uttar Pradesh, a video went viral showing a Samajwadi Party member allegedly misbehaving with a burqa-clad woman. After the video came to light, S.P. faced a lot of flak from various parties, including the ruling Bharatiya Janata Party. However, the claims are misleading, as the video has been misattributed.
The video shows a man pasting a sticker showing Samajwadi Party chief Akhilesh Yadav on a woman's back. The woman then turns and starts walking in the opposite direction.
On February 10, 2022, BJP leader Anurag Thakur shared the video and took a dig at S.P., stating, "These are the bad deeds of the red hats (worn by S.P. workers)." It further read, "Watch S.P. worker misbehaving with a woman walking on the road. Why would U.P. walk beside such people?" The video was also tweeted by Deputy CM Keshav Prasad Maurya, who wrote, "Akhilesh Yadav Ji, is this your new S.P.? Are you not ashamed? There are no workers but only goons, mafia, criminals, rioters, corrupt people in your party. If you are campaigning like this before the election, what will you do after the election? Will you also say the same that boys make mistakes?"
On February 9, the man identified as Mohammad Jainud and the woman identified as Shabbo appeared on India Today and claimed that they were siblings and that what happened in the video was a joke. They added that the matter was blown out of context for political gains.
Shabbo told news agency ANI in another interview, "Jainud is my younger brother. We were campaigning for the Samajwadi Party together and were having fun". "He did not harm me, and people from BJP are trying to create a huge issue out of it," she added.
Considering both the people involved have refuted the allegations of misbehavior, we mark the claim as misleading.
Reference links
Twitter
YouTube