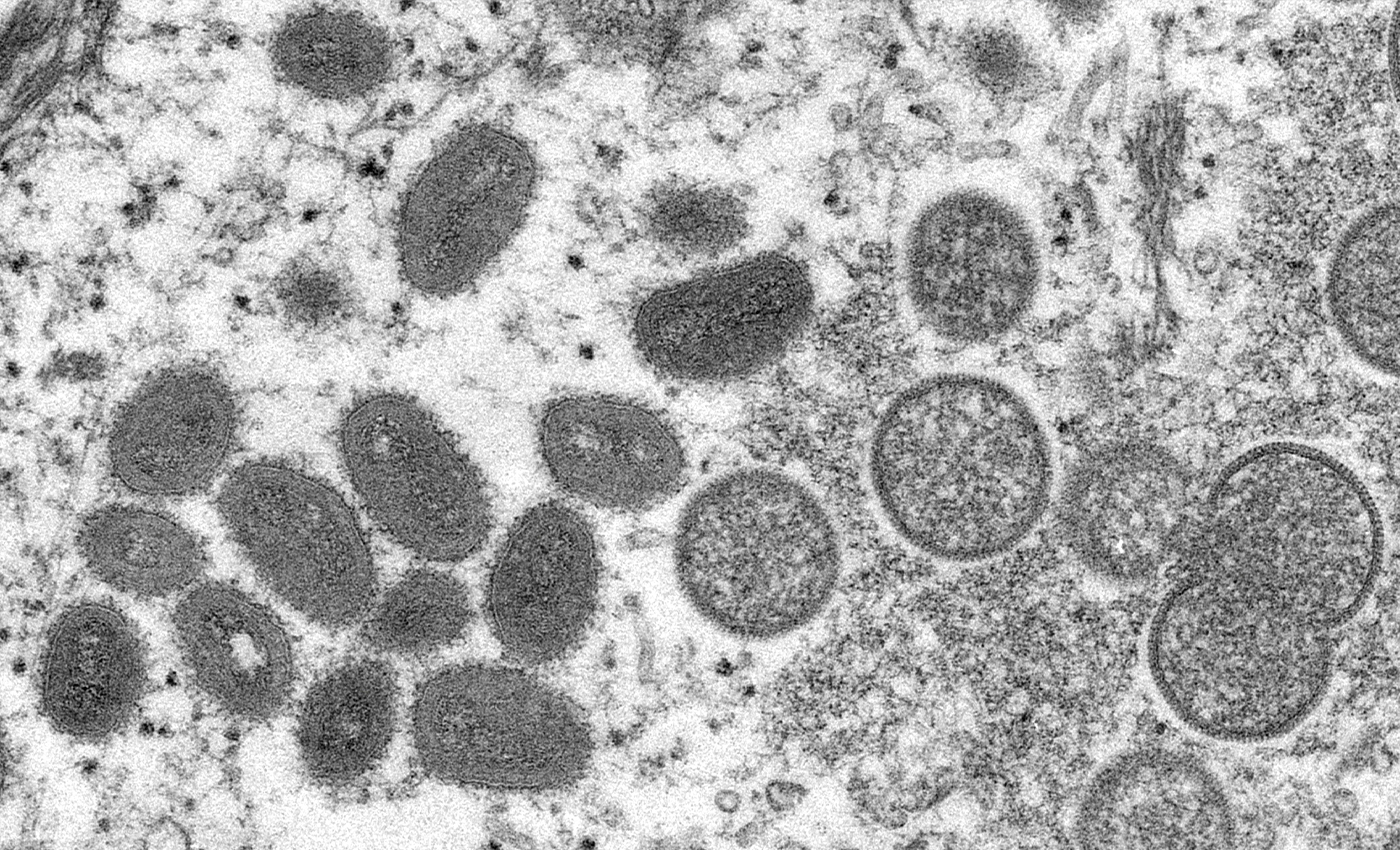 Denmark reported the first monkeypox outbreak in 1958. There is no clinical evidence linking this outbreak to polio vaccines.
Context:
A new narrative has appeared on social media following the recent monkeypox outbreaks in several countries. Multiple posts on social media claim that monkeypox came about as an adverse effect of the polio vaccine, which was injected into monkeys in the 1950s in Denmark.
In fact:
There is no link between monkeypox and the polio vaccine. Monkeypox is a double-stranded DNA virus, similar to smallpox. It is caused by the monkeypox virus and belongs to the orthopoxvirus viral family. On the other hand, poliovirus is a single-stranded RNA virus member of the picornaviridae family. Moreover, monkeys have little to do with the monkeypox virus. According to experts, squirrels and other rodents are believed to be the natural hosts for the monkeypox virus, not monkeys.
According to the European Centre for Disease Prevention and Control (ECDC), although the human monkeypox virus was first found in 1958 from pox lesions during an outbreak of vesicular disease among captured cynomolgus macaques imported from Singapore into Denmark for polio-vaccine-related research, it is highly unlikely that monkeypox came about a side effect of the polio vaccine.
According to a publication by NCBI titled "A review of experimental and natural infections of animals with monkeypox virus between 1958 and 2012," the first detection of monkeypox was in monkeys brought from Malaysia to Denmark for polio vaccine trials in 1958. However, none of the evidence suggests this outbreak was a side effect of polio vaccines. There is no evidence that the monkeys showing signs of monkeypox were administered polio vaccines beforehand.
Another monkeypox outbreak was reported in 1959 in a colony of captive monkeys in Philadelphia, U.S. In the outbreak, two distinct types of infection occurred in animals of all ages and both sexes. The study further indicated that the prime candidates for naturally hosting monkeypox are squirrels and/ or other rodents.
The recent outbreaks of monkeypox have resulted in a flurry of misinformation flooding social media platforms. Logically has previously debunked false claims about monkeypox linking it to COVID-19. Ever since poliovirus was detected in 2022 in a sewage system in London, several unwarranted claims have also been made about polio's reemergence.
The verdict:
The claims alleging that monkeypox appeared as a side effect in polio vaccine-injected monkeys in a lab in Denmark are false. Polio or the polio vaccine has nothing to do with monkeypox. Also, monkeys are not the natural hosts of the monkeypox virus.