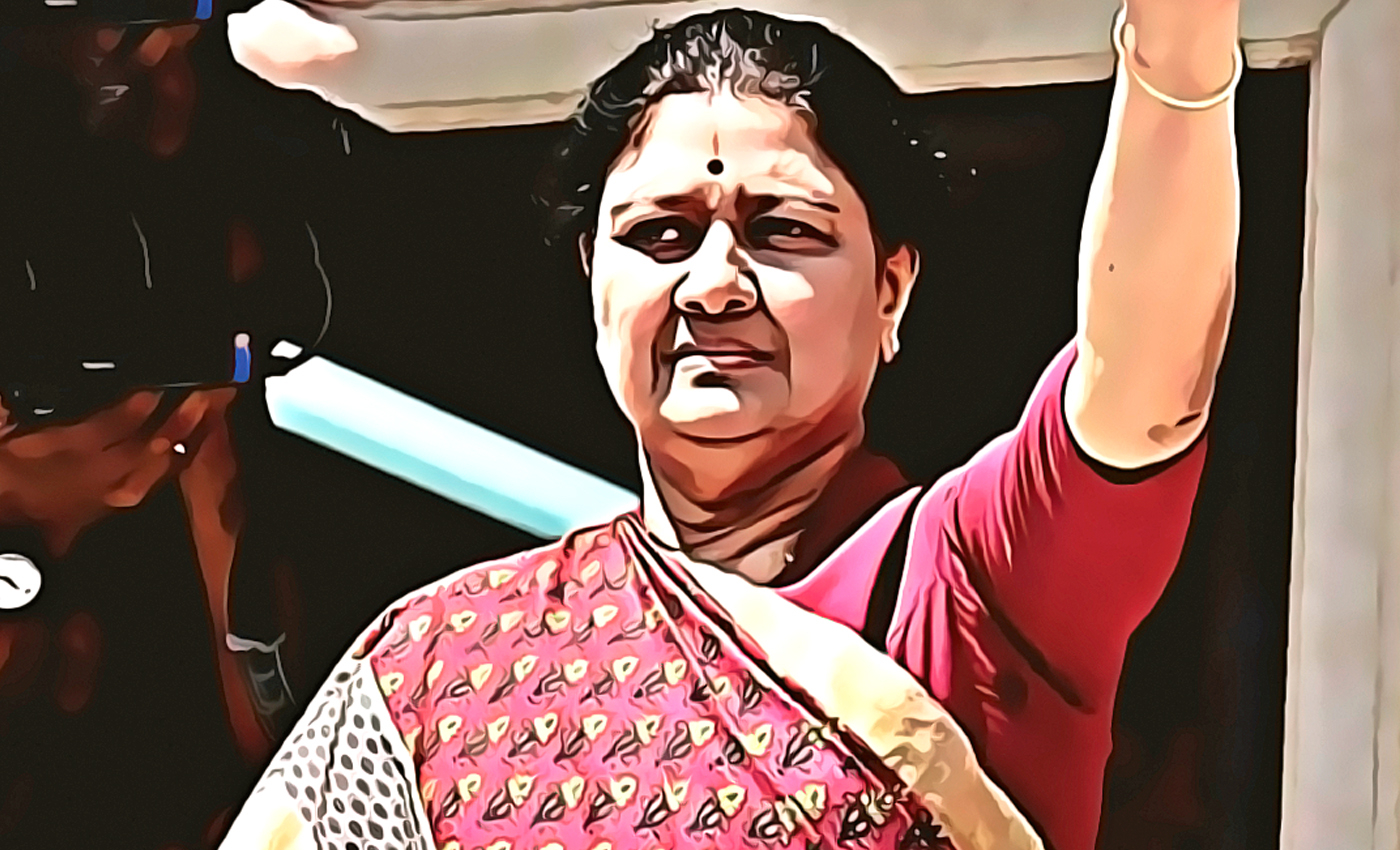 If Sasikala had not stepped down from politics, her conviction would prohibits her from contesting elections. But she can lead a political party.
After spending four years in a Bengaluru prison, expelled All India Anna Dravida Munnetra Kazhagam (AIADMK) leader V.K Sasikala was released on January 27, 2021. By expressing interest in jumping head-on into politics, Sasikala's return has stirred quite a storm in Tamil Nadu. The right-hand woman to late former Chief Minister J Jayalalithaa, Sasikala was set to take over AIADMK after her death in 2016. However, the Supreme Court sentenced Sasikala in a disproportionate assets case, halting the chances of her rise within the party.
Before announcing she is retiring from politics, on the 73rd birth anniversary of Jayalalithaa, Sasikala addressed her supporters in which she said, "Our government should be there. I am sure that you will fulfill that dream. I am there to stand by you." She did not mention anything about AIADMK, but she said, "My intention is that all of us have to be united to be victorious and govern again."
As per Section 8 of the Representation of the People's Amendment Act (RoP), 1958, a person is barred from contesting elections if he/she has been convicted for certain offenses, but Sasikala is legally allowed to lead a party. But she will not be qualified to contest in an election for six more years starting from the date of her release. The News Minute stated that she cannot contest for elections till 2027. Section 8(1)(m) of the RoP brings a conviction under the Prevention of Corruption (PC) Act of 1988 under the ambit of disqualification.
According to the Constitution of India, an individual who is not a member of the legislature can be considered as the chief minister provided they get themselves elected to the State Legislature within six months from the date of their appointment, failing which, the candidate would cease to be the chief minister.
While Sasikala was in jail, AIADMK was headed by then Chief Minister O. Panneerselvam and Deputy Chief Minister Edappadi K. Palaniswami, who had expelled Sasikala from the party after her conviction. Sasikala's nephew Dhinakaran founded a new party, Amma Makkal Munnetra Kazhagam (AMMK), and appointed Sasikala as the general secretary. There are speculations that Sasikala's return can lead to an alliance between AMMK and AIADMK, or Sasikala and Dhinakaran could rejoin their former party.
Palinaswami told Deccan Chronicle that he is ruling out all possibilities of Sasikala joining the party again. In his interview, he denied that the BJP was putting pressure on the AIADMK to join hands with Sasikala or the AMMK. But Sasikala has endorsed AIADMK in her retirement letter.
Even if selected by any party, Sasikala cannot contest in the election as she will be removed. According to Section 8(1) of the Representation of the People Act, she will stand disqualified for six years.