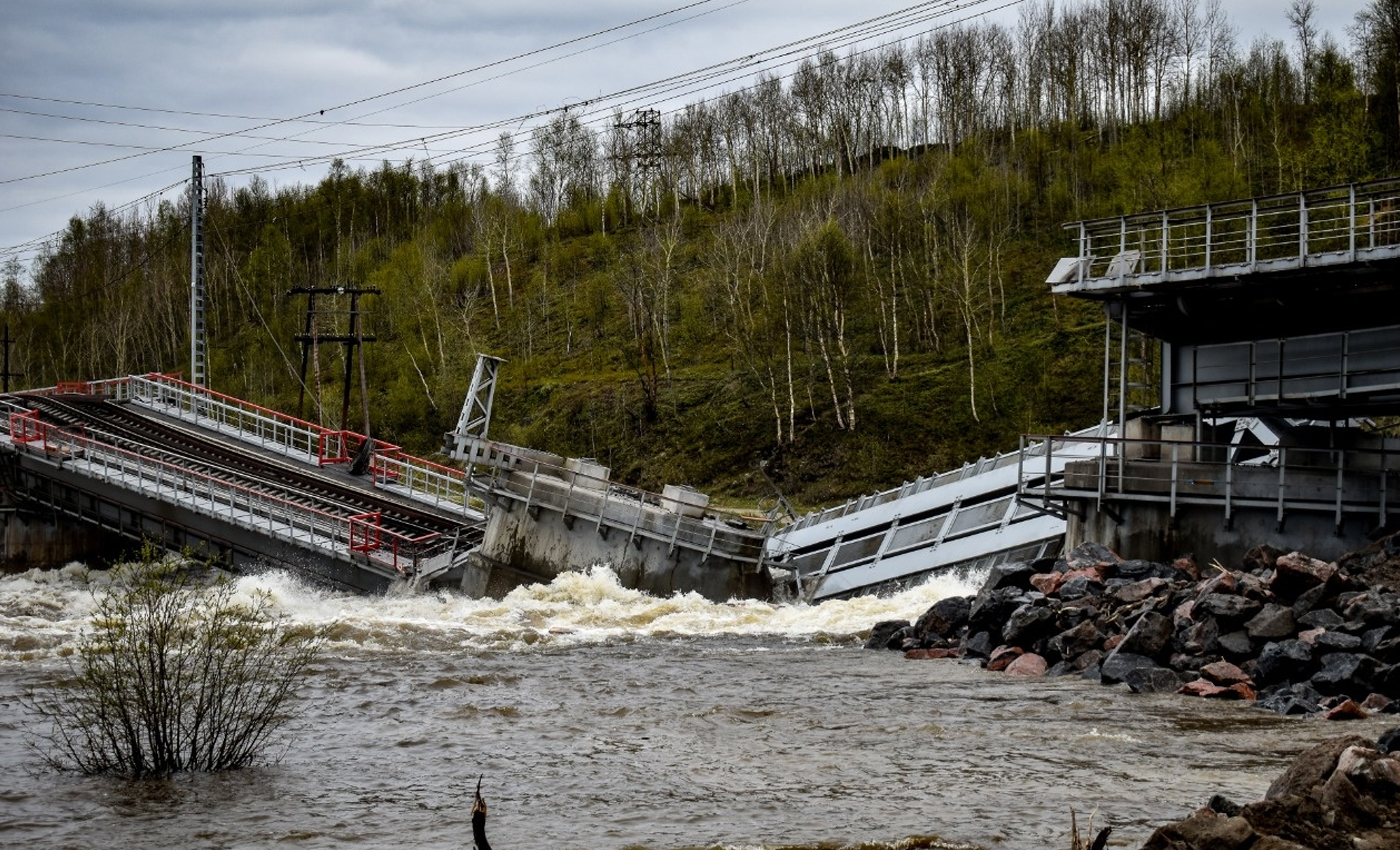 An old image from 2020 of a railway bridge collapse in the Murmansk region, Russia, has been incorrectly attributed to the recent incident in 2022.
A bridge in Russia's southwestern region, near the Ukrainian border, was damaged on May 1, 2022. Kursk regional governor Roman Starovoit said that unidentified attackers had damaged it, adding that an investigation has been launched, as reported by AP News. Following this, an image shared on social media claimed to depict the recent collapse of a bridge in the Kursk region. However, the image has been miscaptioned.
Upon reverse image searching, we found that the picture is from 2020 and is unrelated to the recent incident. The image shows the collapse of a railway bridge across the Kola river in the Murmansk region, Russia. The search results also revealed that the same picture was posted on the Russian Emergency Situation Ministry's website, which stated that a bridge collapsed due to intensive snowmelt and high waters in the Kola river after the embankment support collapsed.
The same image can be seen in a report published by Delovoy Peterburg, a Russian media outlet, on June 1, 2020, which writes that the bridge is situated at the 1436th kilometer of the Oktyabrskaya railway in the Murmansk region. A YouTube video posted by the VremyaN channel on June 4, 2020, also confirms that it's the bridge from the Murmansk region.
We mark the claim as false since the image has been miscaptioned and wrongly attributed to the bridge damage in the Kursk region.