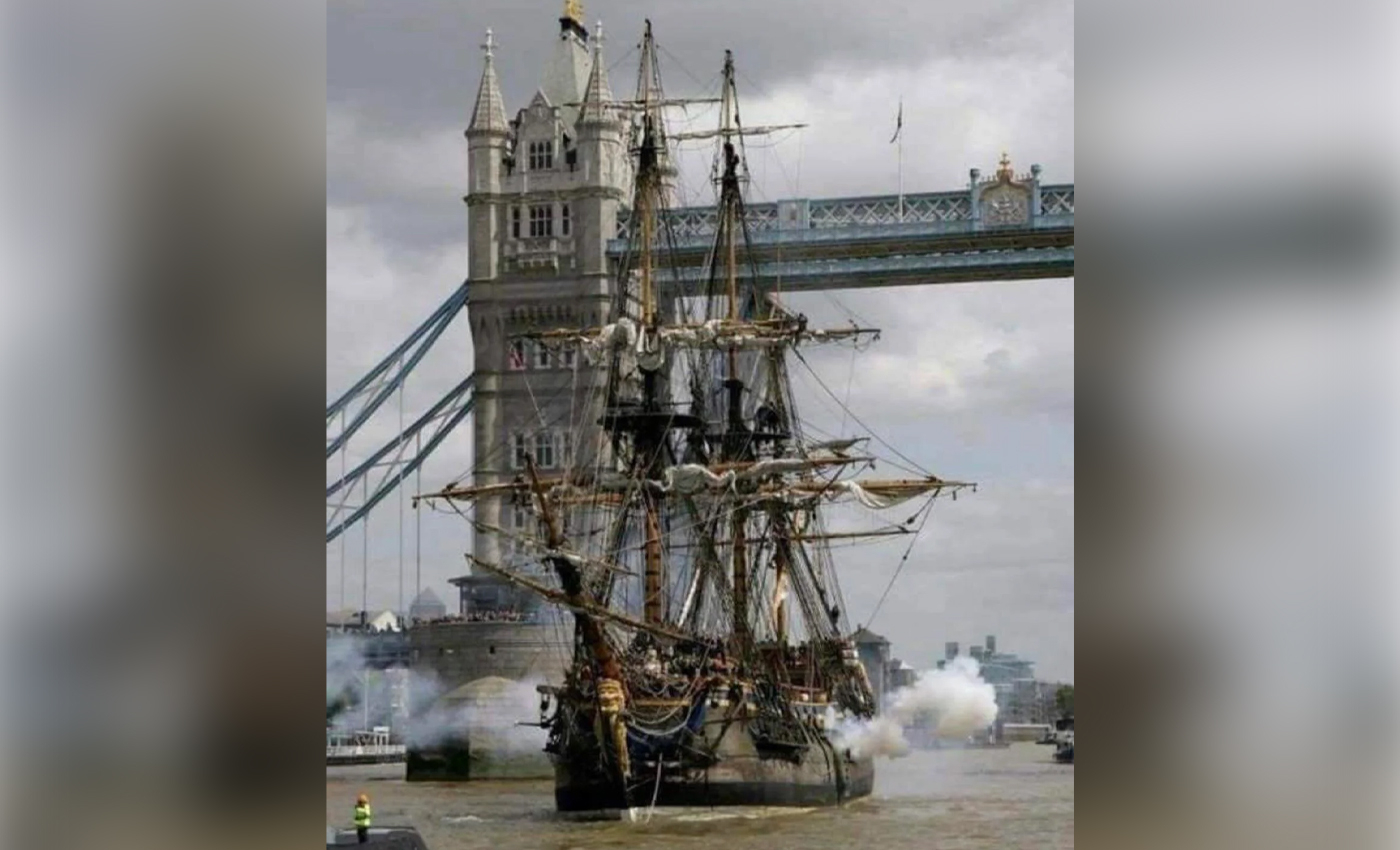 The image, taken in 2007, shows a replica of Sweden's Gotheborg ship on the Thames at Tower Bridge. The original shipwrecked in 1745.
An image of a ship has been circulating on social media for years, alongside claims it is a 282-year-old East India Company ship that returned to London for the first time since 1787. However, this claim is false.
Logically found the same image in the stock image website Shutterstock through a reverse image search. Shutterstock has captioned it the "Swedish Ship 'Gotheborg' on the River Thames, London, Britain - May 19, 2007." It states that the ship is a full-scale replica of an 18th-century East India merchantman that sailed down the Rivers Thames, Tower Bridge, London.
On May 19, 2007, BBC News published the original image and an article titled "Merchant ship 'returns' to London." The image was taken when the ship sailed along the Thames and was greeted by a full gun salute. The ship stayed in London until June 2, 2007. On May 20, 2007, the London SE1 community website posted that the tower bridge was lifted to allow the ship into the Upper Pool of London.
The original Gotheborg shipwrecked in September 1745 outside the harbor of Gothenburg. The ship hit the rocks of the underwater reef, the Hunnebådan. The Swedish Maritime Archaeology Society in Gothenburg carried out the first dive of excavations in December 1984. The dives took place in July of each year between 1986 and 1992, leading to the idea of creating a replica.
The replica Gotheborg of Sweden commenced shipbuilding in 2002 and was completed in 2005. In the same year, it departed for its first voyage to China from the inner harbor pier in Gothenburg.
Götheborg of Sweden is the world's largest, active, ocean-going, wooden sailing ship. It is set to commence its two-year-long expedition to Asia, sailing in Europe in 2022 and continuing to Asia in 2023. It has completed around nine expeditions.