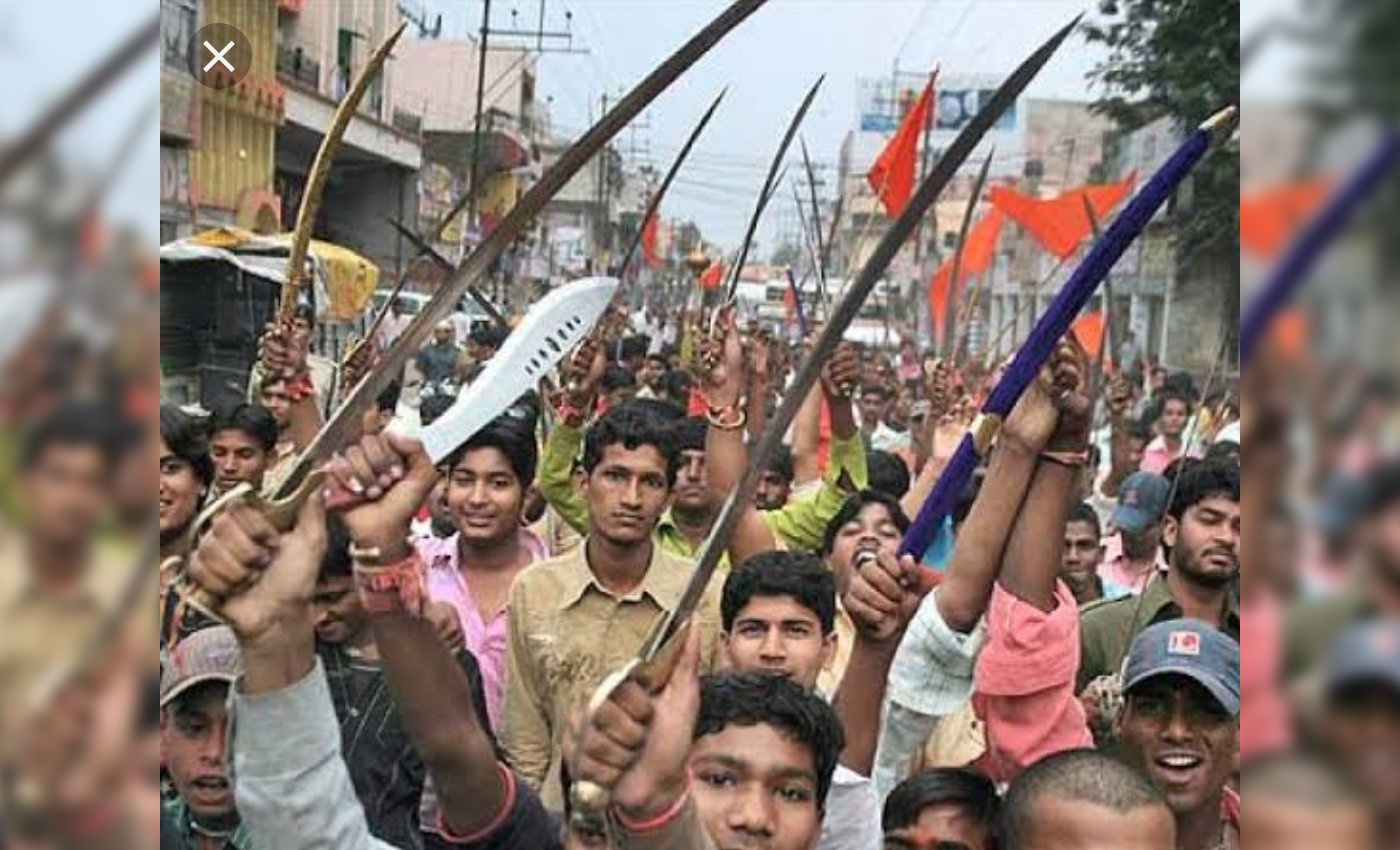 An old image that dates back to at least ten years ago has incorrectly been attributed to the Jahangirpuri communal violence.
On April 16, 2022, in Delhi's Jahangirpuri area, a communal clash broke out during a Hanuman Jayanti procession. Hindustan Times reported the clash broke out primarily in three areas, two Hindu-dominated blocks and one Muslim-dominated block. The incident involved stone pelting, gunshots, and arson.
An image went viral on April 17, 2022, in which seven faces in a crowd were marked in red circles. The caption claimed that the image featured the accused who were arrested in relation to the Jahangirpuri violence. People can also be seen holding weapons in the image. However, this claim is false because it is a decade-old picture doing rounds on social media with different narratives.
We could trace the image to older news reports and social media posts by conducting a reverse image search. The image has been miscaptioned, linking it to various communal riots. Following are some instances where this image is used to talk about different events: a July 2011 article by Asia News used the same picture to talk about the alleged anti-Christian massacres in Karnataka, a Kashmir Post article from June 2016 used the image to report on the alleged distribution of weapons to Hindu extremists against Muslims, and a Twitter user (@IndianPrism) also used the picture to tweet about "Hindutva fascists" in 2019.
On April 18, the Delhi Police announced the arrest of 23 people linked to the 2022 Jahangirpuri violence. The police have not released any images of the arrested individuals.