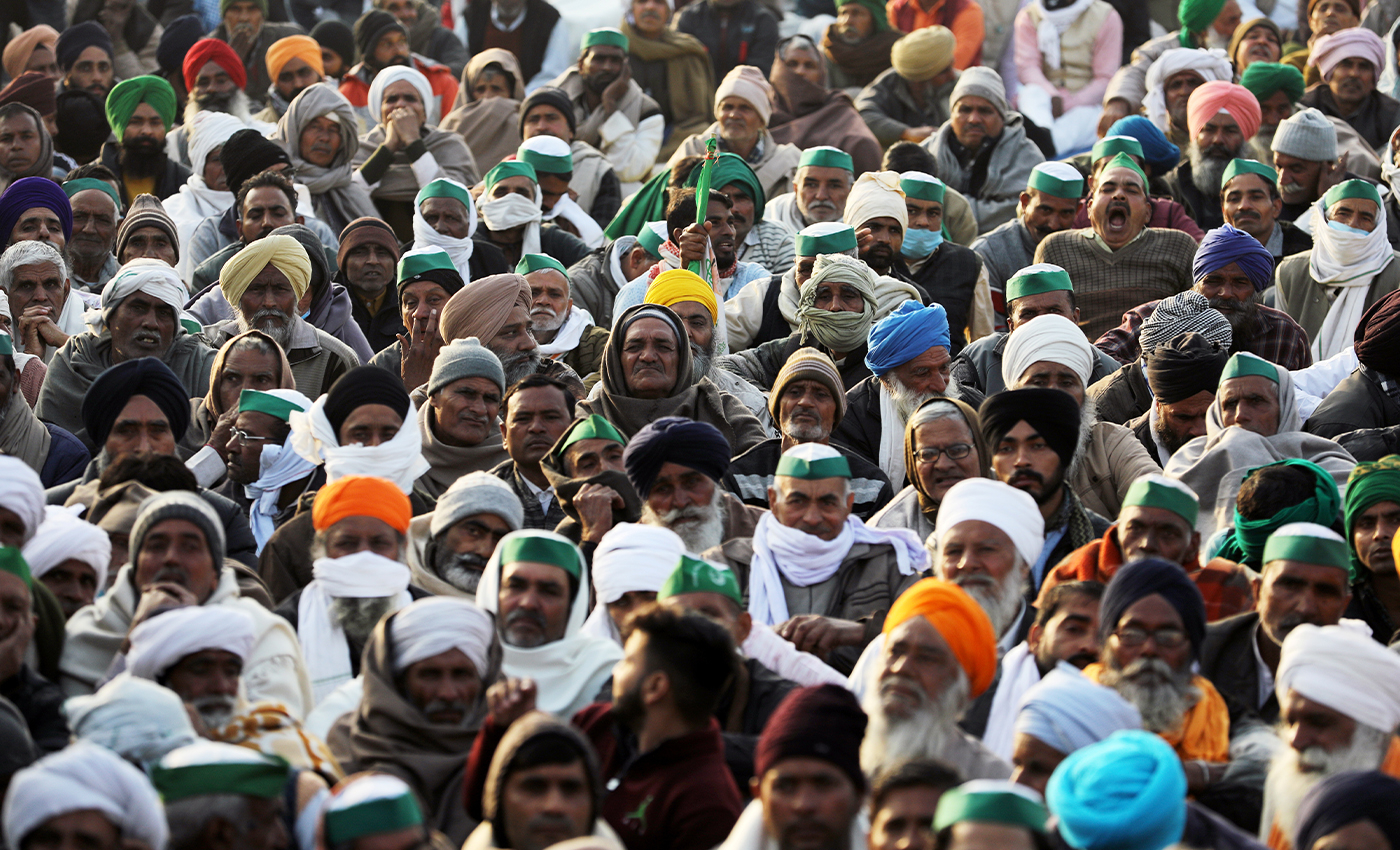 Poetic Justice Foundation denied creating the toolkit that Thunberg tweeted and an investigation into who created the toolkit is currently underway.
Swedish environmental activist Greta Thunberg's tweet on farmers' protest containing a "toolkit" sparked a controversy. She later deleted the toolkit saying it was being "updated by people on the ground in India" following which she uploaded an 'updated toolkit' on February 4.
The same day Cyber Cell unit of the Delhi Police lodged an FIR under section 124A (Sedition), 153 (Wantonly giving provocation with intent to cause riot), 153A (Promoting enmity between different groups), and 120B (criminal conspiracy) against unknown persons citing Thunberg's toolkit for mobilizing the protests. Special CP (Crime Branch) Praveer Ranjan said a preliminary inquiry showed the toolkit seems to have been created by the Poetic Justice Foundation, which he alleged was a pro-Khalistani organization. "We have not named anybody in the FIR. It's only against the creators of the toolkit and Delhi Police will be investigating that," said Ranjan.
The controversy was also fuelled on social media owing to misleading assumptions about the purpose of toolkits. A toolkit is a set of guidelines and suggestions that activists commonly use to gather support for an issue and spread awareness responsibly. Social media manager Christina McDermott told Logically: "A social media 'toolkit,' is essentially a bunch of graphics which can easily be posted to places like Twitter and Instagram containing links to resources where people can find out more about a certain topic (e.g. systematic racism, the Black Lives Matter movement, etc.)"
On February 6, the Poetic Justice Foundation told The Print that it was not involved in coordinating any protest activities occurring within India or that the organization had any monetary association with singer Rihanna. "Poetic Justice Foundation did not coordinate Rihanna, Greta Thunberg, or any number of specific celebrities to tweet about the #FarmersProtest. We didn't pay anyone to tweet — and certainly didn't pay anyone $2.5m to do so," read the statement, signed by its founder Mo Dhaliwal and Anita Lal, director of the Canada-based World Sikh Organisation, and co-founder of PJF.
"Up to India's Republic Day, January 26, 2021, and beyond — whether at Red Fort in Delhi or elsewhere in the country — we were not involved in directing or fomenting any protest activity of any sort within India," it added.
Dhaliwal, though, is known to have been a pro-Khalistan sympathizer. In a Facebook post dated September 17, 2020, Dhaliwal had stated, "I am a Khalistani. You might not know this about me. Why? Because Khalistan is an idea. Khalistan is a living, breathing movement. A movement towards an independent Punjab, rooted in the Anandpur Sahib Resolution — a beautifully progressive and optimistic doctrine for a self-governing state if there ever was one." The post was accompanied with a link urging people to sign a petition against Ottawa-based public policy think-tank Macdonald-Laurier Institute to publish a report titled 'Khalistan: A Project of Pakistan'.
What with the investigation being underway, it remains yet to be ascertained whether PJF was involved in creating the toolkit that Thunberg tweeted. Hence the claim that the toolkit was linked to a pro-Khalistani group is unverifiable, and we currently do not know who created the toolkit. We will update this claim as and when new information comes to light.
Reference links
Twitter
The Hindu
Twitter