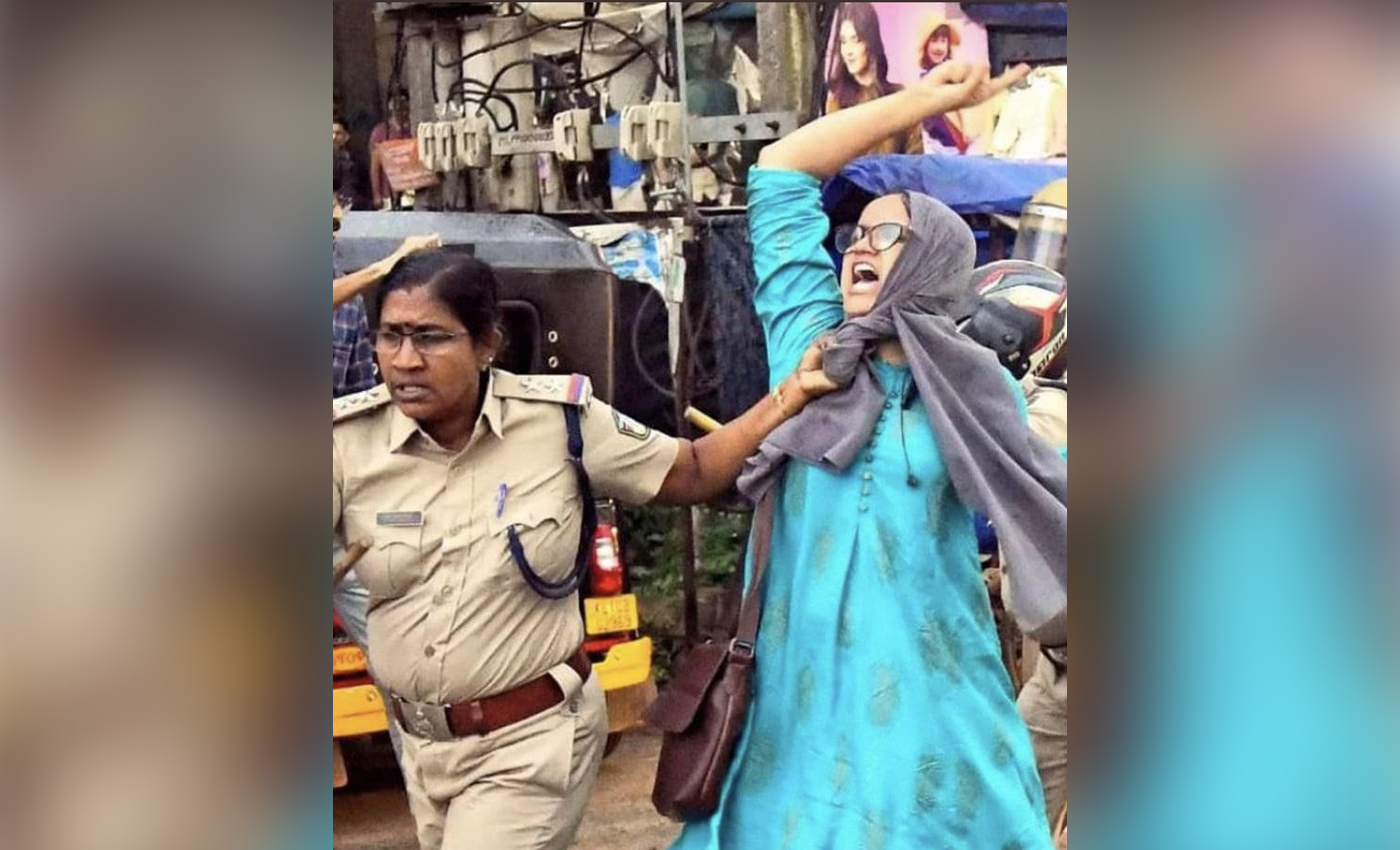 An image of student activist Aysha Renna, from Kerala, has been falsely circulated as being that of journalist Rana Ayyub.
Context:
Amid the protests against BJP's Nupur Sharma for her controversial remarks on Prophet Muhammad, conspirator Javed Ahmed's house was demolished, and violence erupted in Prayagraj, Uttar Pradesh, between protesters and Uttar Pradesh Police. Many activists began to protest against the police for destroying the houses. Following these protests, social media was flooded with false posts, including one on Twitter, which read, "Jinnah was always right. What a brave girl. Salute to her courage @RanaAyyub, may Allah be with her." The post has garnered 8,973 likes and 2,214 retweets. However, the woman in the image is not Rana Ayyub but student activist Aysha Renna from Kerala.
In fact:
Through reverse image search, we found that the image is of student activist Ayesha Renna. The viral image was posted on the Facebook account of Fraternity Movement Kerala on June 13, 2022, stating, "Police arrested National Secretary Aysha Renna N and lathi-charged many other members after blockading National highway at Malappuram, Kerala." The account also referenced Malayalam news reports, which cited the exact viral image.
A MediaoneTV Live video posted to YouTube on June 13 states that Aysha Renna was arrested while protesting against the UP Government authorities for demolishing the house of activist Afreen Fatima. Furthermore, we found the Twitter handle of Shaheen Abdulla, a multimedia journalist at Maktoobmedia, displaying the protest video involving Aysha Renna, where she was shown dragged into a police van by female police officials. This confirms that the viral image is of Aysha Renna, a student activist from Kerala, not Rana Ayyub.
According to Rana Ayyub's Facebook profile, she is a journalist and Global Opinion writer at the Washington Post.
The verdict:
The image of Aysha Renna being arrested in Kerala was falsely claimed to be Rana Ayyub. Therefore, we have marked this claim as false.