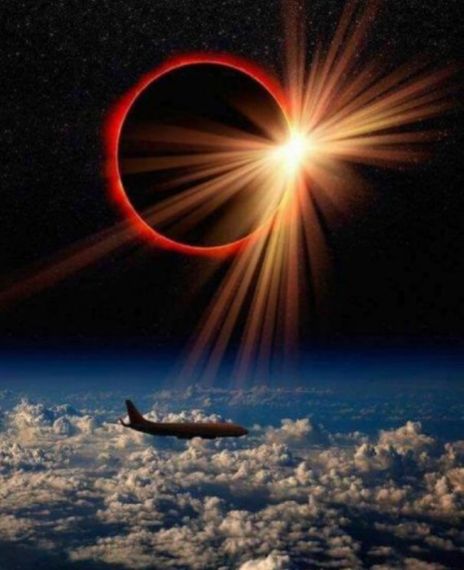 A solar eclipse image was manipulated and falsely attributed as British Airways pilot's snap shot.
An image has been viral on social media claiming that a British Airways pilot clicked the photo of a solar eclipse when his plane was crossing the Atlantic ocean.
By reverse image analysis, we found that Shutterstock has the same image of a solar eclipse posted by Muratart in its library, which has been viral on social media. Also, artist Muratart has a whole gallery with artworks on the solar eclipse. Further, we found that similar images were used by several websites and social media users in 2017 and 2018.
Guidelines by NASA states that a solar eclipse can be photographed simply by a smartphone or a DSLR camera. But, both need a telephoto lens to capture a photo of the sun, and a solar filter seems almost mandatory. Therefore, it is impossible to capture an image from the window of a moving airplane.
Hence, it concludes that this image of a solar eclipse is manipulated and fake.