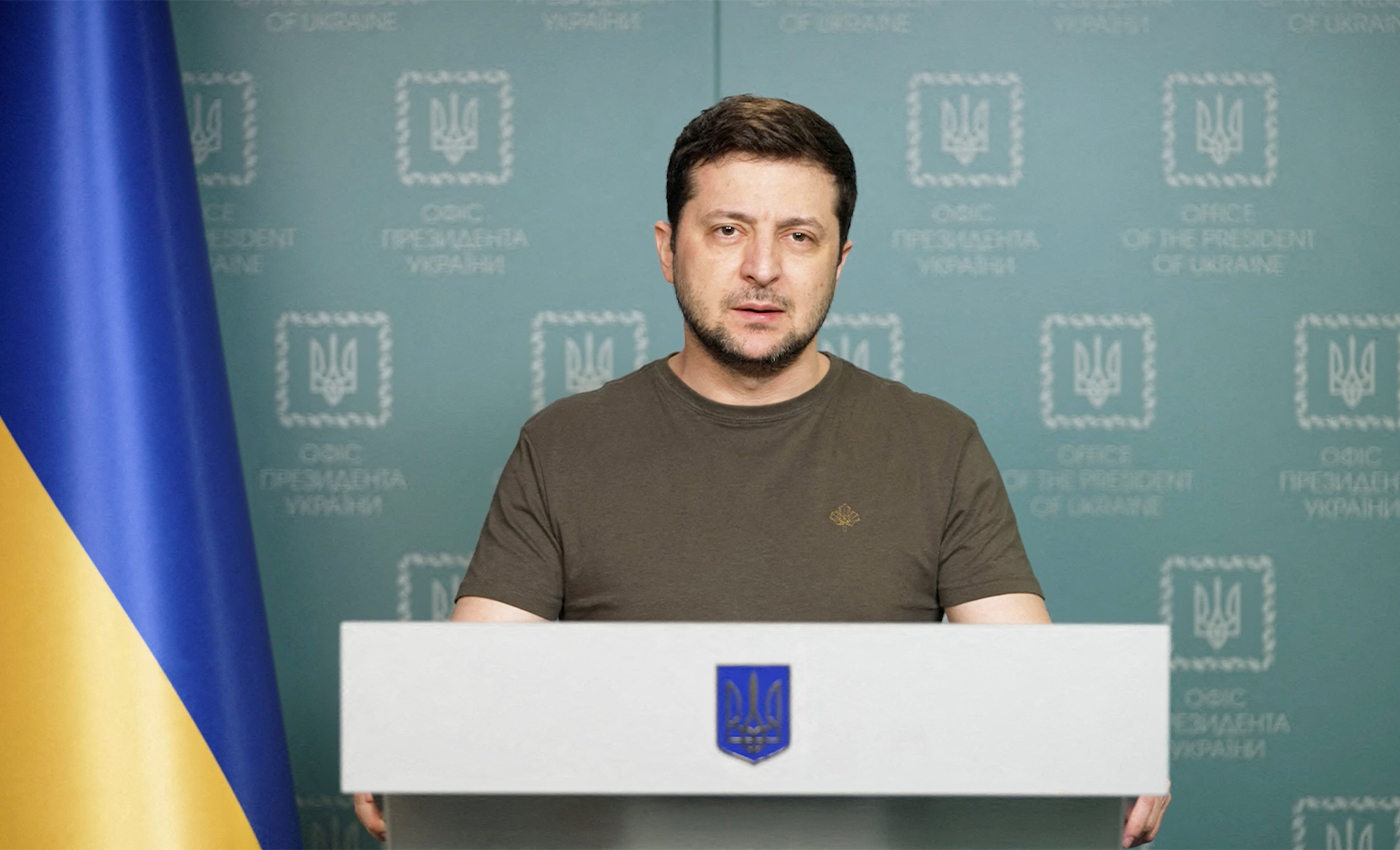 There is no substantial proof to confirm the presence of drugs on Zelenskyy's desk in the video.
A video making rounds on YouTube claimed that drugs were found on Ukrainian President Volodymyr Zelenskyy's desk. The video is 51 seconds long and was posted on April 19, 2022.
The video has a caption in Chinese, which can be translated to "On April 16, Ukrainian President Volodymyr Zelenskyy uploaded a trance-like video. Shortly after, the video was deleted, but it was downloaded by sharp-eyed netizens and found the drugs on the table!"
The video highlights two objects at 0:25, alleging that they indicate the presence of drugs on the table. However, we found no evidence to back this claim.
We found the original video posted on Zelenskyy's official Instagram page. On analyzing the footage, we found that the first object marked in red in the viral video is a reflection of a photo frame placed on the table. The two lines of reflection are visible in the video. The second red mark is a white object that looks like a phone charger or adapter, and we can see a small black box that looks like and external hard drive. There is no evidence confirming what the objects are.
Zelenskyy was previously accused of being a "drug addict" by some Russian accounts. However, there is no evidence to corroborate these claims.
Considering there is no evidence to confirm the presence of any drugs in this video, we are marking this claim as false.
Reference links
instagram
Reuters