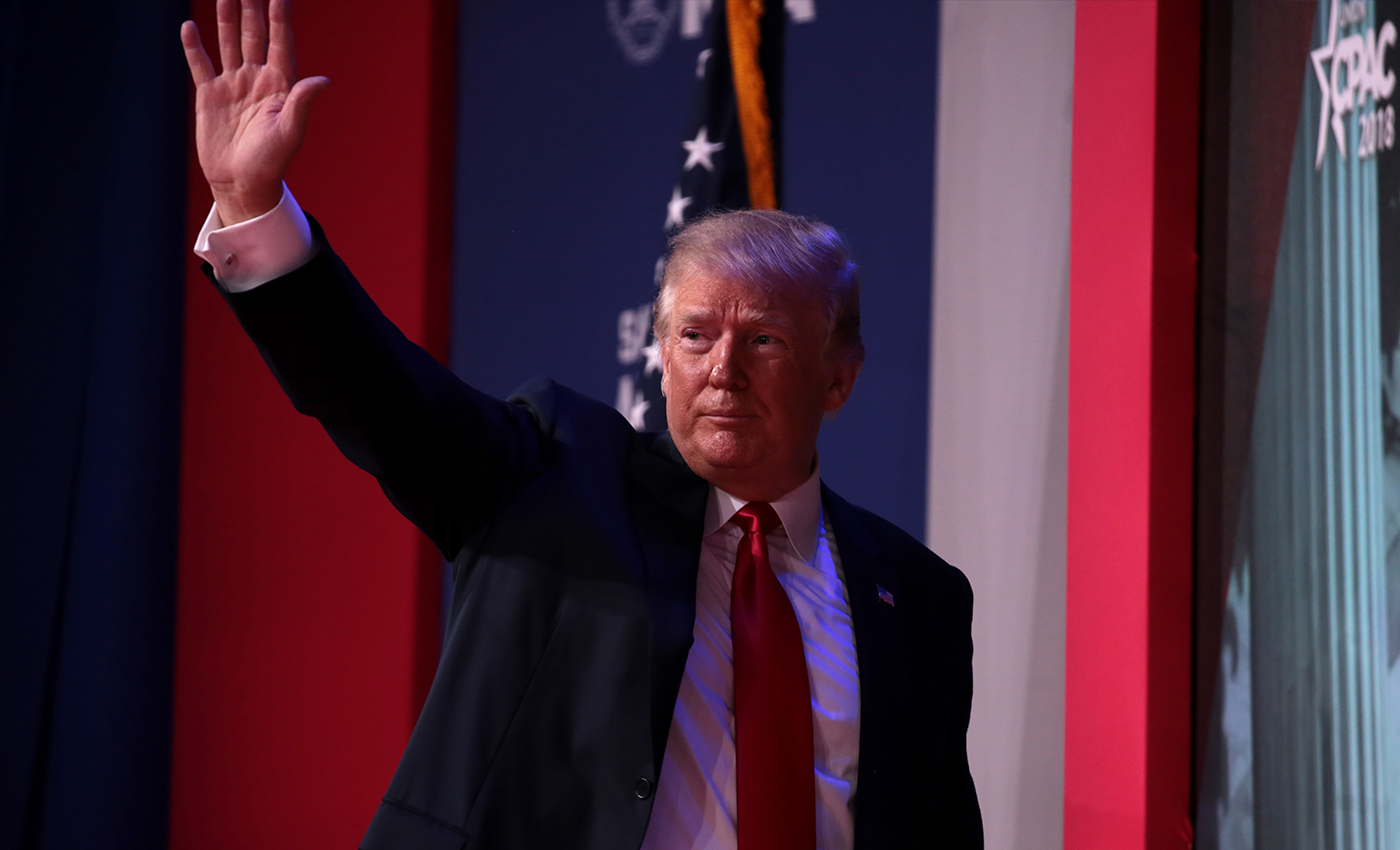 There is no evidence to support claims that law enforcement officials are motivated by partisan efforts to undermine the former president.
Context
On August 8, 2022, the FBI raided Mar-a-Lago, the Florida resort home to Donald Trump. Since then, the former president and his supporters have criticized the agency, claiming its actions were politically motivated.
Misleading claims concerning the raid and the motivations of law enforcement officials have been commonplace online since August. A recent post, shared predominantly by accounts in the U.S. and U.K., shows poll results favorable to Trump in a hypothetical 2024 race against Joe Biden with the caption "the real reason why Trump was raided by the FBI."
Claims of this nature are broadly in line with the rhetoric set out by Trump and his allies since the FBI's raid. During his first public appearance after August 9, Trump called out law enforcement officials, stating, "The FBI and the justice department have become vicious monsters, controlled by radical-left scoundrels, lawyers and the media, who tell them what to do."
In fact
While the decision to raid Mar-a-Lago has been controversial, particularly among right-leaning Americans, the legal basis of this action has been well documented. When Donald Trump left office, he took a significant number of documents to his Florida residence. An investigation by the National Archives and Records Administration found these documents to include sensitive information relating to national security. Concerns relating to Trump's possession of these documents ultimately led the case to be referred to the Department of Justice.
In April, it was reported that the Department of Justice had commenced a grand jury investigation into potential breaches in federal law relating to the alleged mishandling of official documents. As part of its criminal investigation, the Department obtained a warrant to search Mar-a-Lago. To obtain their warrant, prosecutors submitted a 32-page affidavit to a federal judge outlining the legal grounds for such an action. While significant portions of the document have been redacted, publicly available sections reveal that prosecutors allege "improper removal and storage of classified information in unauthorized spaces as well as the unlawful concealment or removal of government records."
Donald Trump and his representatives have denied the allegations of prosecutors and have claimed that investigations are politically motivated. No publicly available evidence has surfaced to support these claims.
It must be noted that despite some polling indicating that a race between Biden and Trump in 2022 would likely be competitive, most polls do not give Trump a definitive edge in such a contest. Indeed, as of October 24, Biden has come out ahead in numerous recent polls. The claim that Trump's home was raided because of an overwhelming lead is therefore highly doubtful.
The verdict
There is no evidence to support allegations that investigations into Trump's handling of public records are publicly motivated. Furthermore, current polling does not indicate an overwhelming lead for the former president in a potential 2024 race against Joe Biden. This claim has therefore been marked as false.
Reference links
Sky News
the Guardian
FiveThirtyEight
BBC News