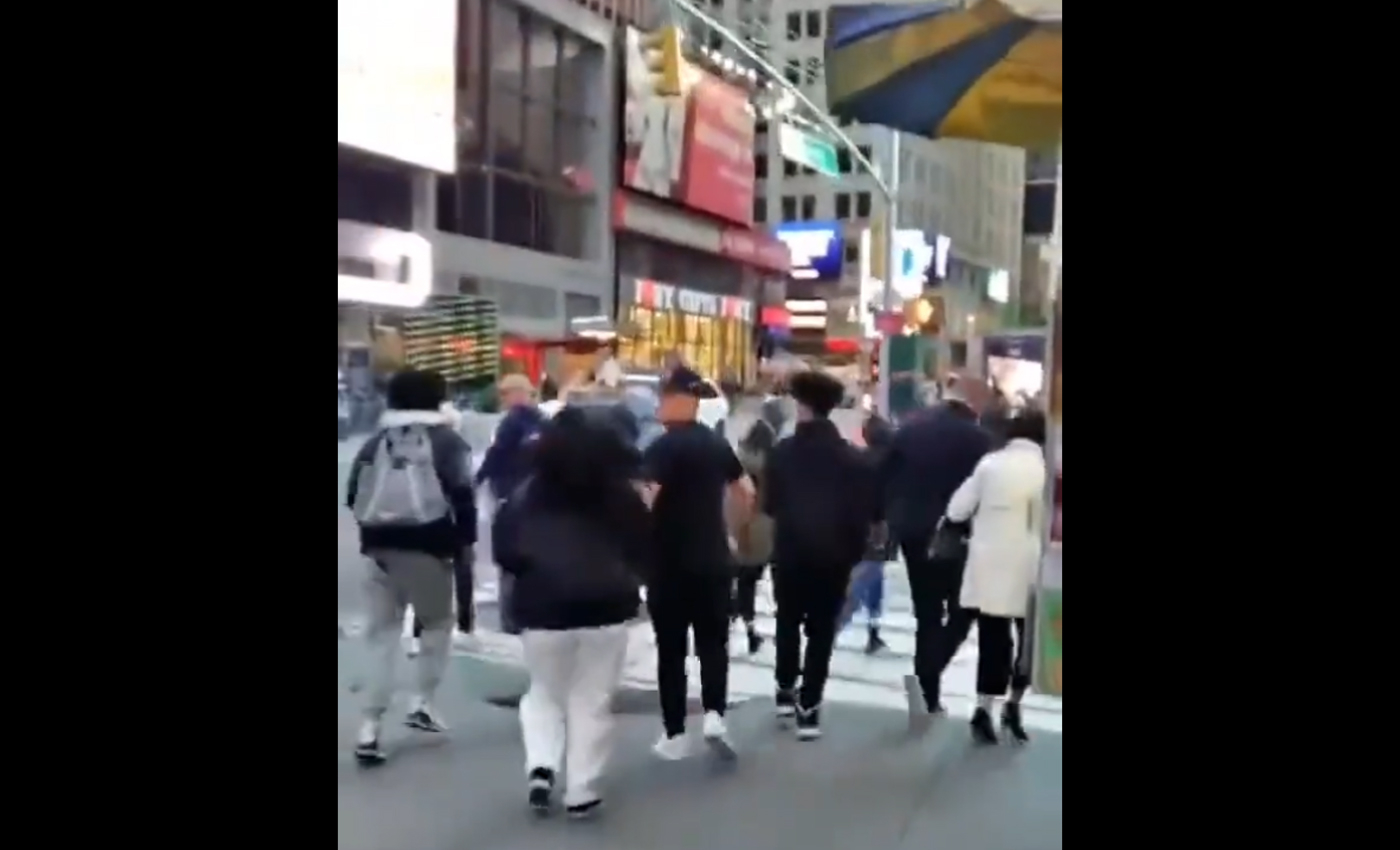 A video of people running from a manhole explosion in Times Square has been misattributed to a recent shooting in the Brooklyn subway.
Following a shooting on a New York City Metro N train just before 36th Street station in Brooklyn on April 12, several misleading videos have been shared on social media. A Twitter user, @MAwaisBhati, shared one such video with the caption "Firing and blast at Brooklyn Subway Station in New York (United States). People Are Shot at, and many casualties are there. High Alert is there." According to @MAwaisBhati's Twitter profile, they are based in Lahore, Pakistan. The video depicts crowds of panicked and frightened people running through the streets.
However, this video has been misattributed and is from a separate incident in which several manholes exploded in Times Square, New York. It is not related to the recent shooting on a subway car in Brooklyn.
According to NBC, on April 10, 2022, an explosion was heard in New York's Times Square at around 6.50 pm. NBC has cited a video uploaded by one of the eyewitnesses, Brad Ball (@bdball), on social media, which depicts hundreds of frightened people running for their safety after hearing a blast. The New York City Fire Department (NYFD) confirmed that three manholes were on fire near Times Square's Hard Rock Cafe, and firefighters were called to the scene. The NYFD added that no injuries were reported.
Similarly, CBS News reported that a video uploaded by eyewitnesses depicts people running in fear after a power cable failure led to an explosion and fire in a manhole on West 43rd Street, between 7th and 8th Avenues, near Times Square. Eyewitnesses told CBS News that they heard a loud noise and saw fire coming out of a manhole. The report also noted that firefighters found elevated carbon monoxide levels in an office building at 229 West 43rd Street, Time Square. The New York Fire Department tweeted on April 11 that "CO is deadly, and in the case of a manhole fire, CO accumulation may potentially lead to an explosion. If you see a manhole that is smoking, don't hesitate, call 911 right away".
A separate incident occurred on a New York City Metro subway car on April 12, 2022, and was reported on by Associated Press, along with other major news outlets. Police said that at around 8:24 am, as the N train, bound for Manhattan, was approaching 36th Street Station, a man wearing a gas mask let off smoke grenades and fired thirty-three rounds from a Glock 9 mm semi-automatic handgun, injuring at least ten people. Frank R. James, 62, was identified as a person of interest.
An incident at Times Square involving a manhole explosion has been falsely linked to a shooting on the NYC subway in Brooklyn. Hence we mark this claim as false.
Reference links
NBC News
YouTube
Twitter
AP NEWS