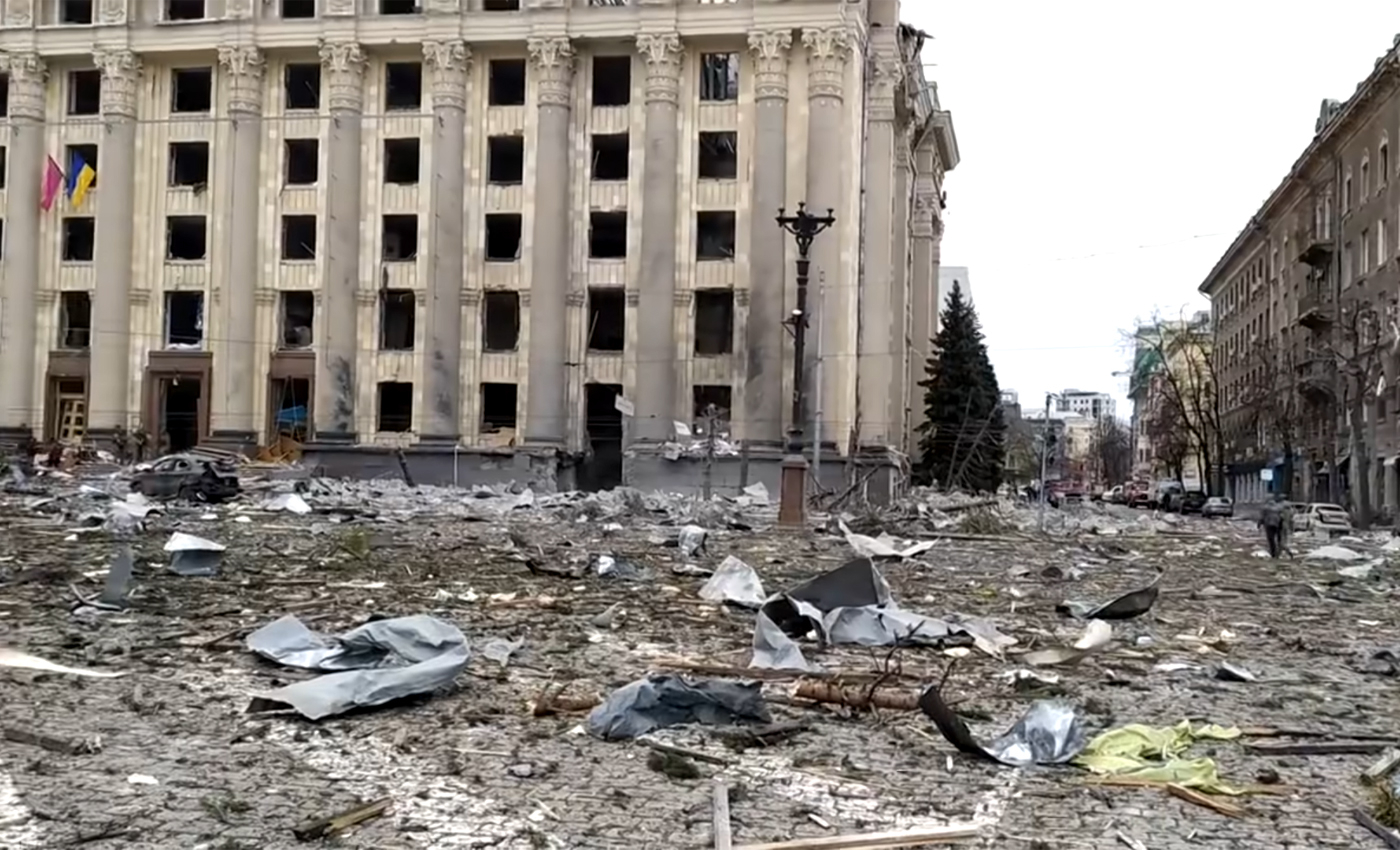 Ukrainian authorities confirmed a Russian missile hit a government building in Kharkiv, Ukraine on March 1, 2022.
Russia launched an invasion of Ukraine on February 24. Many videos and images relating to the Russian invasion are circulating on social media.
Viral footage shows a regional administrative building in Kharkiv being hit by a Russian missile, causing a massive fireball and blowing out the windows of surrounding buildings. Initially, some journalists and social media users claimed that the missile did not hit the building but the crossroad in front of the building. Later, however, Ukrainian authorities confirmed that missiles hit the Kharkiv regional administration building which suffered partial damage.
On March 1, the state emergency service posted images of the partially collapsed state regional administrative building. Based on preliminary information, it also reported that at least six people were injured including one child.
According to Reuters, on March 1, 2022, Kharkiv region head Oleg Synegubov condemned the attacks on the civilian population in Kharkiv. He also claimed that Russia fired GRAD and cruise missiles against Kharkiv. Synegubov shared the video showing Kharkiv regional administration building being hit by a missile and exploding.
The state emergency service reports that the regional administrative building's stairway and corridors were damaged. It adds there were at least 10 casualties and 20 people were injured, reports Ukrainian News.
Reference links
Twitter
Reuters
YouTube
Ukra News