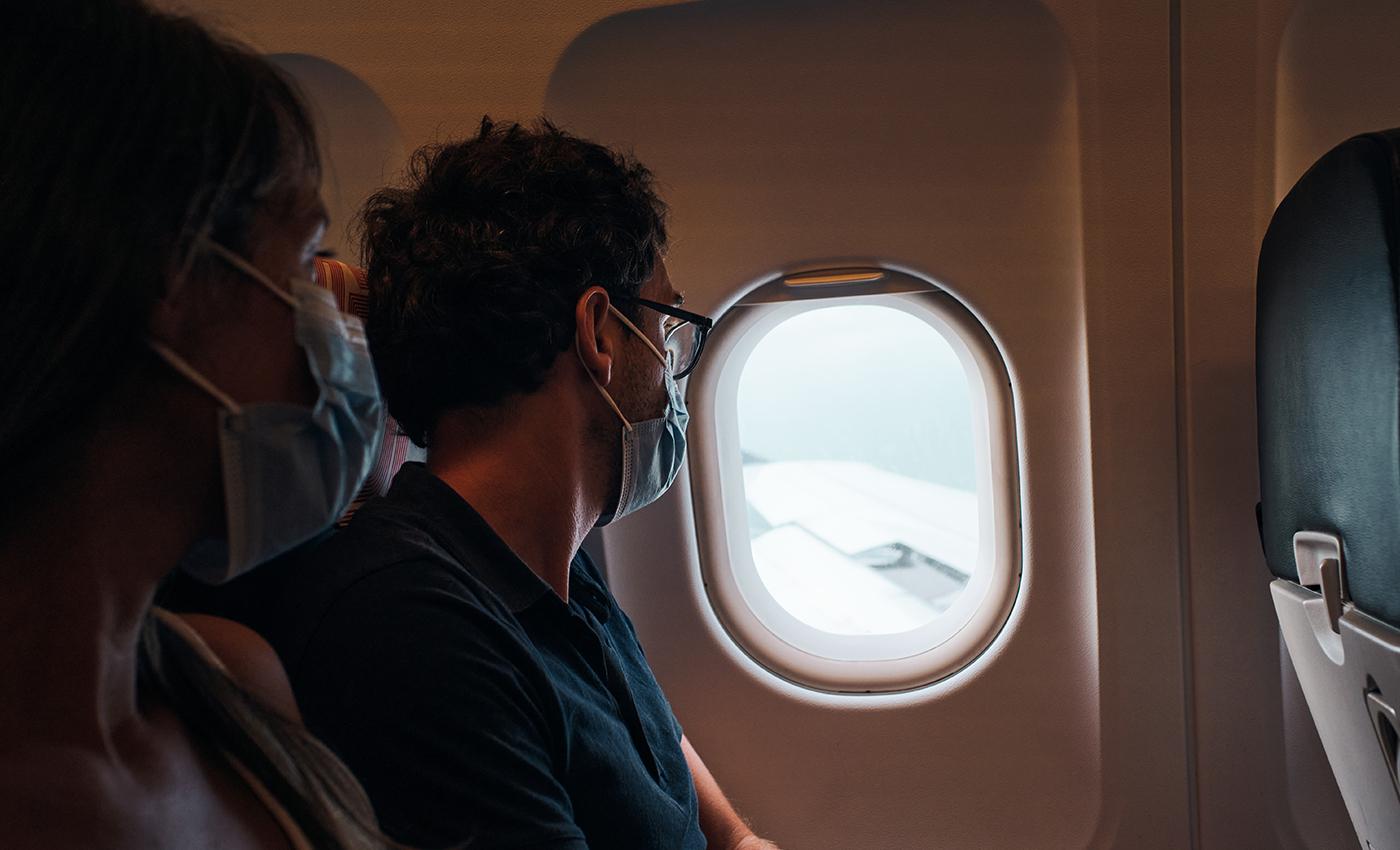 Around two-thirds of Americans support the mask mandate for travel via plane, along with other means of public transport.
The Centers for Disease Control and Prevention (CDC) originally extended the mask mandate for public transportation until May 3, 2022, in response to rising COVID-19 cases in the U.S. due to the Omicron BA.2 subvariant. The move was opposed by GOP lawmakers and travel companies, who tried to block the mandate. The order was struck down by a federal judge, who said that the CDC had overstepped its authority by imposing the mandate.
The latest debate over mask mandates is linked to rising numbers of new COVID-19 cases being reported globally. To illustrate this point, a person traveling by plane tweeted that he observed only 5 to 10 percent of people were masked in the airport, and they had no respect for the federal mandate. The claim is untrue.
Many recent polls suggest that most Americans support wearing the mask in crowded places. A Morning Consult-Politico poll found that two-thirds of those who responded supported wearing masks in public places. The AP-NORC poll, showed that 56 percent of Americans favored requiring masks on planes and other methods of public transportation.
The respondents also expressed concerns about the health and safety of both themselves and their families in the case of potential passengers who might refuse to wear masks. The polls were conducted just before the court order was passed, and show a significant divide among party lines. More than 70 percent of Democrats supported masking, while only 25 percent of Republicans were in favor.
The new COVID-19 variant has spread rapidly in cities such as Washington DC and New York. So far, the deadly virus has killed more than 1 million people in the United States. In the context of travel, the compulsory requirement to wear face masks has incited verbal abuse and a series of altercations against flight attendants.
Most airlines were quick to announce that masking was not required after the court order. The Department of Justice is challenging the court's decision after the CDC reiterated that wearing a mask is necessary to protect the population. There may be places where face mask usage is very low. However, these isolated incidents do not necessarily represent the viewpoint of an entire country or its people. Thus, we mark the claim as false, as nearly two-thirds of Americans report that they are compliant with the extended mask mandates in the U.S.
Reference links
The Hill
cbsnews
Forbes