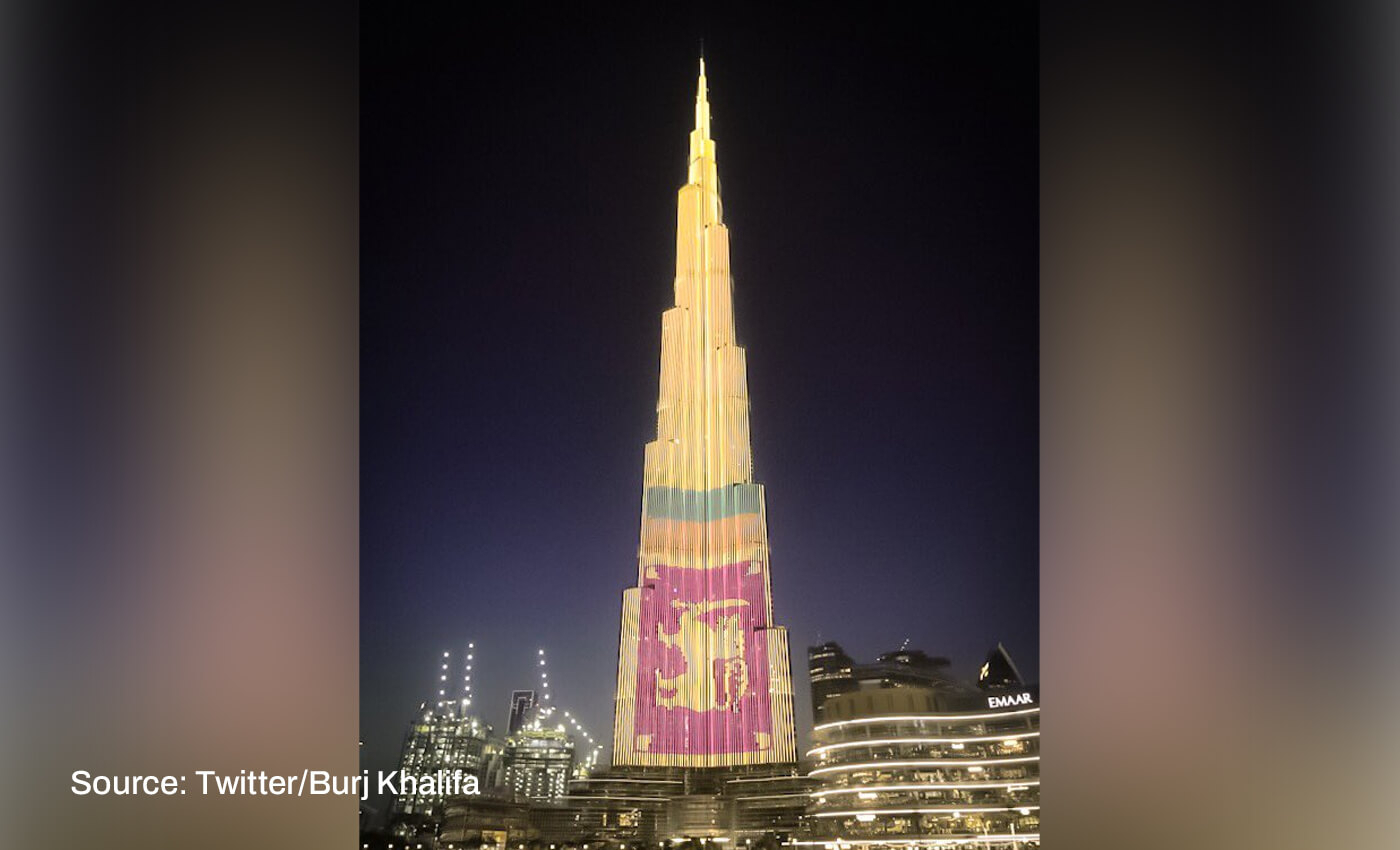 An image of the Sri Lankan flag displayed on Burj Khalifa in 2019 was misinterpreted and shared as an image from 2022 Asia Cup celebrations.
Context:
Sri Lanka won the Asia Cup 2022 by 23 runs against Pakistan in Dubai on September 11, 2022. The Hindustan Times reported that Sri Lankan captain Dasun Shanaka thanked the people of his country for their great support before lifting the trophy of the Asia Cup. Sri Lanka has been going through an unprecedented economic turmoil leaving citizens with limited supply of fuel and other basic commodities. Amid the country winning the Asia Cup, several false and misleading posts went viral on the internet. One such post claimed that the Sri Lankan flag was displayed on Burj Kalifa in Dubai after the country lifted the 2022 Asia Cup.
In fact:
After running a reverse image search we found that the official Burj Khalifa Twitter account, on April 25, 2019, had posted the viral image of the Sri Lankan flag displayed on the monument and tweeted,"lights up in solidarity with Sri Lanka # Burj Khalifa. Here's to a world built on tolerance and coexistence."
According to the Khaleej Times, on April 26, 2019, some of the tallest and most famous skyscrapers in the world lit up with Sri Lanka's flag to stand in solidarity with the victims of the Easter Day attacks in Colombo. It further reported that Sri Lanka's national flag was also displayed on the Emirates Palace, Sheikh Zayed Bridge, Adnoc Building, and Capital Gate. Around 359 people were killed, and over 500 were wounded in the Easter Sunday bombing in Colombo. Therefore, it confirms that the image is from 2019, not 2022, and unrelated to the Asia Cup series.
We also found that the Sri Lankan flag was displayed on the Burj Khalifa previously in 2021 to commemorate its independence from British rule in 1948, and in 2020 to mark the 72nd Independence Day of Sri Lanka.However, there are no reports or tweets from Burj Khalifa that the Sri Lankan national flag was displayed on it after the Sri Lankan victory in Asia Cup 2022.
The verdict:
No reports indicate that Sri Lanka's flag was displayed on Burj Kahlifa after the country won the Asia Cup. Hence, we have marked this claim false.