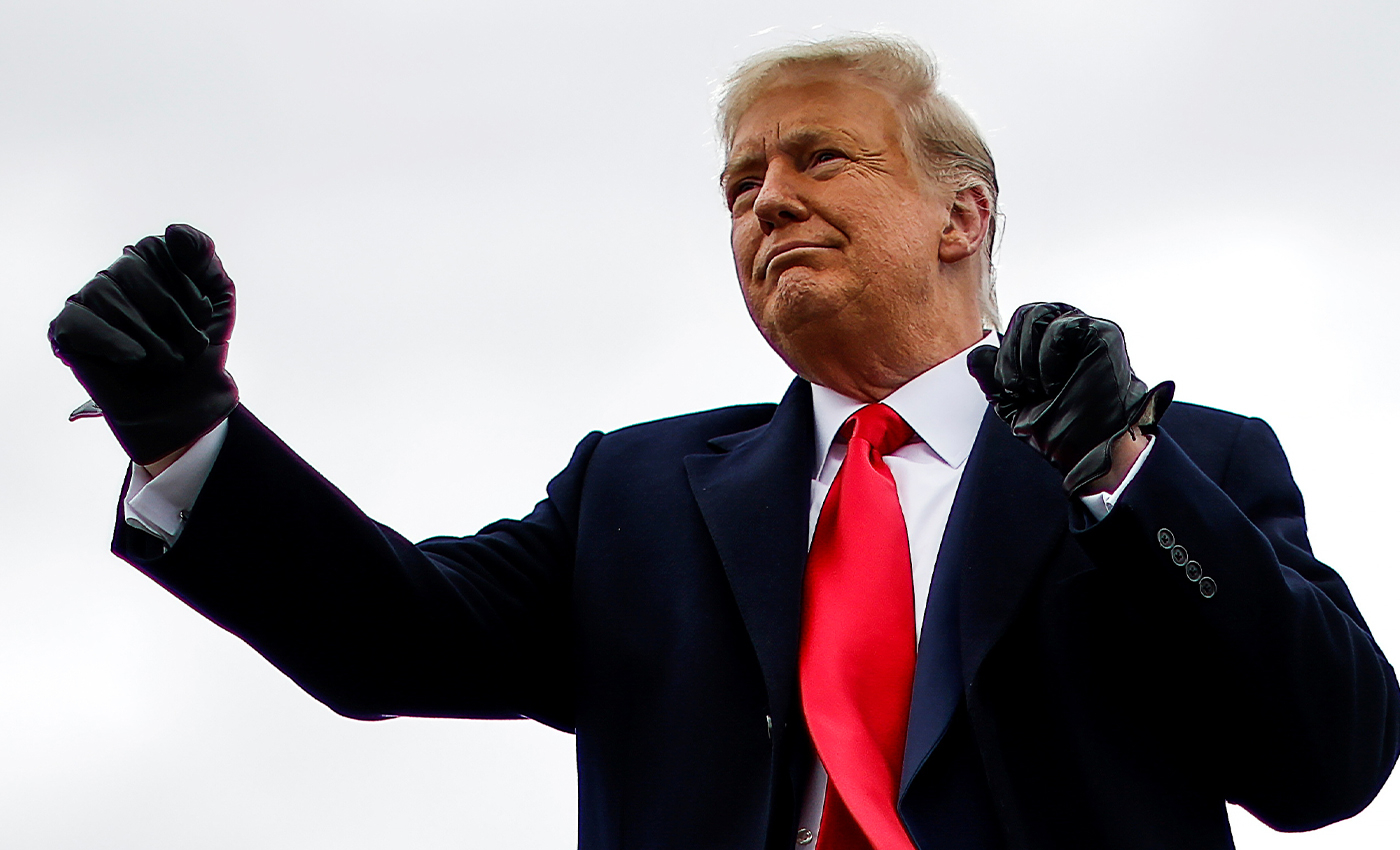 Twitter restricted engagement with some of Trump's tweets during the 2020 election but did not block his account until January 2021.
On January 8, 2020, Twitter suspended former President Donald Trump from its platform after it found that he had violated the site's terms on the grounds of "incitement of violence". The decision came following events on January 6, where Trump supporters stormed the Capitol building after Trump had said that supporters should protest the election result in a rally. Rather than condemning his supporters' actions in Washington, Trump had told rioters he "loved" them in a video clip.
In a statement, the platform said: "After a close review of recent Tweets from the @realDonaldTrump account and the context around them, we have permanently suspended the account due to the risk of further incitement of violence. In the context of horrific events this week, we made it clear on Wednesday that additional violations of the Twitter Rules would potentially result in this very course of action."
Initially, Twitter had attached a warning to the video, stating that it contained incitement of violence and false information.
The website had also removed Trump's tweets promoting conspiracy theories about the election and Trump's account, resulting in a temporary ban for 12 hours on January 6, before this became permanent. Twitter said this was due to "severe violations of our Civic Integrity policy" after he used the platform to attack Vice President Mike Pence as his supporters stormed the Capitol.
On April 17, 2020, Trump had also tweeted his support for armed anti-coronavirus lockdown protests at several state capitals.
Twitter also banned 70,000 accounts affiliated with the baseless QAnon conspiracy theory that supported the Capitol attack.
On December 4, 2019, when the House Judiciary Committee opened its impeachment hearings against Trump for alleged abuse of power and obstruction of justice, he had tweeted throughout. Twitter responded by deleting the tweets.
Social media platforms like Facebook and Twitter have long argued that they have a responsibility to defend open communication on their platforms, even when it can be politically contentious.
The "Trump War Room" account is one of the last remaining Twitter accounts affiliated with Trump and his aides that is accessible on the platform.
While Twitter took some action on restricting engagement with Trump's tweets, no concrete action was taken until the events of the Capitol riots. We have marked the claim as partly true.
Reference links
NBC News
Washington Post
Twitter