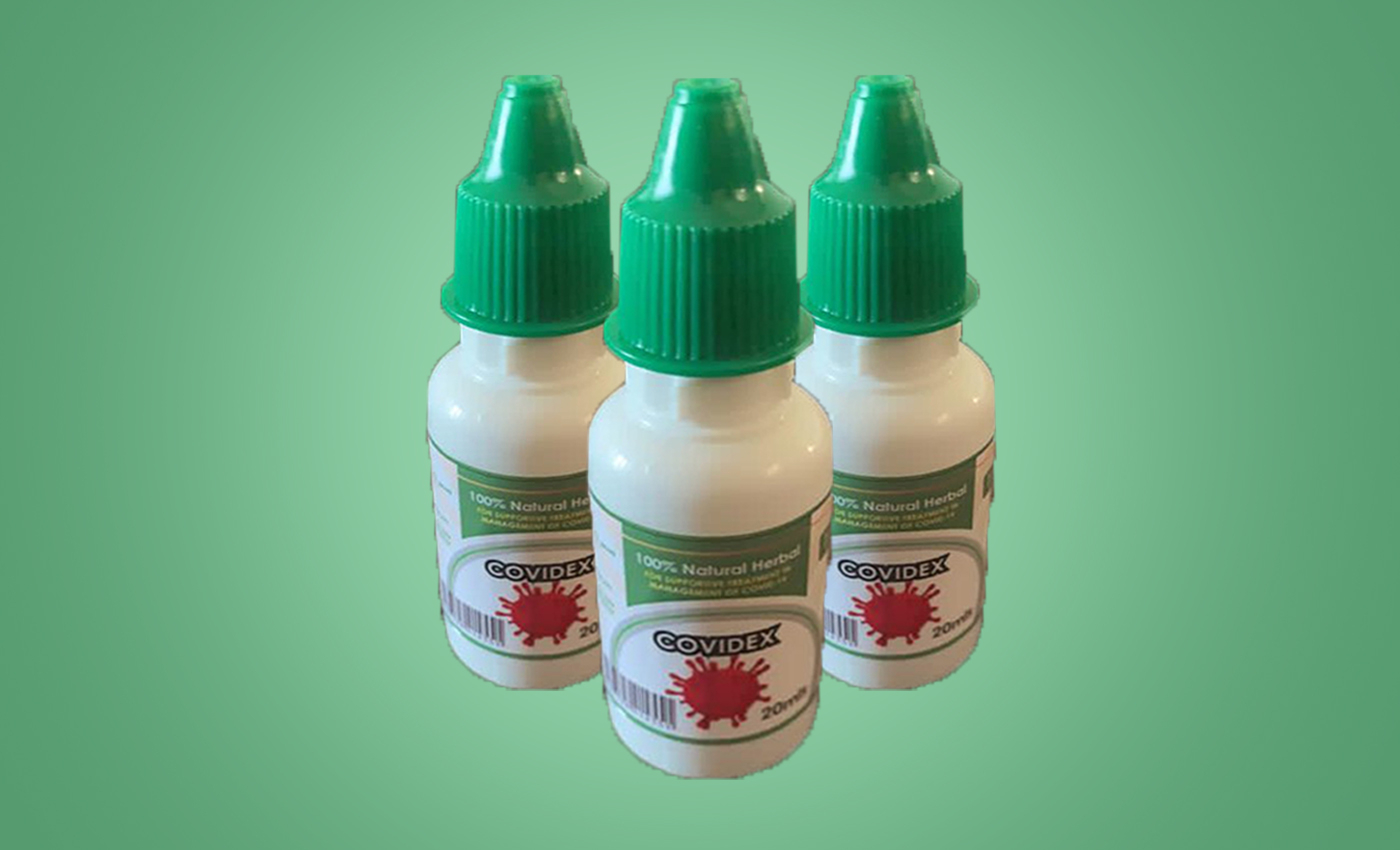 Covidex, a herbal medicine, can be used as a supportive treatment in Uganda for viral infections, including COVID-19, but it does not cure COVID-19.
Covidex, a herbal medicine, has been approved for sale in pharmacy stores for the treatment of viral COVID-19 infections by Uganda's National Drug Authority on June 29, 2021.
The NDA executive director, David Nabarnya, told the media on June 29, 2021, that the herbal medicine's usage to treat viral infections has been approved after a series of assessments and inspections of the factory that manufactures it. It is made up of herbal plants that have traditionally been used to treat the symptoms of a range of infections. However, he also did emphasize that the medicine does not cure COVID-19 but can be taken with other COVID-19 drugs prescribed by doctors. NDA has urged the Covidex manufacturer to conduct random clinical trials to check the efficacy.
Covidex is developed by Mbarara University scientists led by Professor Patrick Ogwang. He said that after three days on the drug, at least two of his coworkers recovered from COVID-19. Later, the demand for his herbal medicine increased and led to large-scale production. According to Watch Dog News, he has also developed other medications like Artavol for Malaria, Jenacof for cough and flu.
The herbal medicine has got the green signal to use for treating viral infections as a supplement but not as a cure or to prevent the disease. Clinical trials are underway.
The COVID-19 pandemic has given rise to a lot of potentially dangerous misinformation. For reliable advice on COVID-19, including symptoms, prevention, and available treatment, please refer to the World Health Organization or your national healthcare authority.