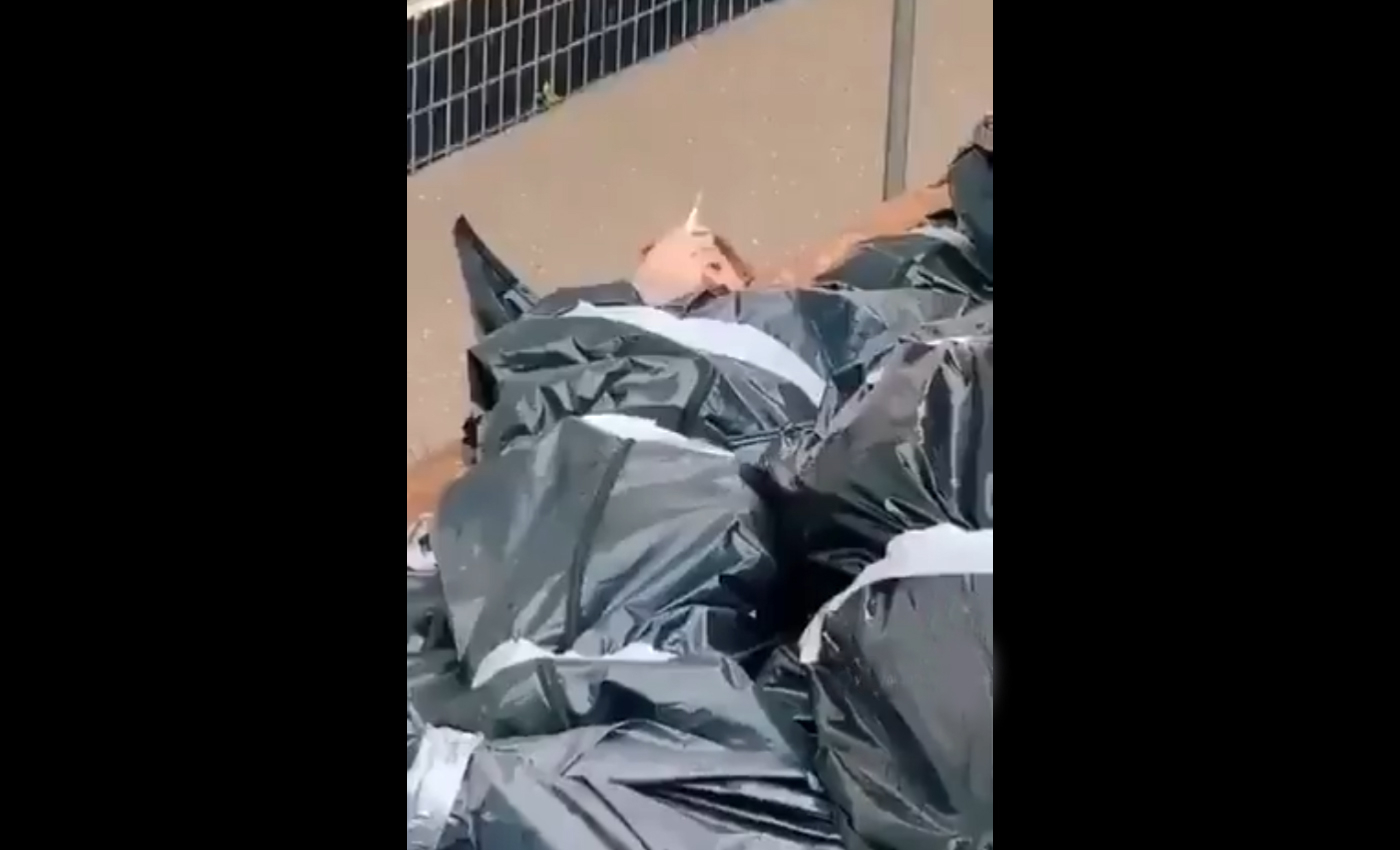 A 2020 video from the set of a music video filmed in Russia is falsely claimed to be from the ongoing invasion of Ukraine.
Since Russia invaded Ukraine, many miscaptioned videos have gone viral on social media, suggesting that the media is lying about events and deaths related to Ukraine's invasion. One such video of a man smoking in a body bag inside an orange truck was posted on Facebook, linking it to the ongoing Ukraine invasion.
The post has more than 7000 views and over 800 shares. The text within the video reads, "Sky News and media bullshit lies. Don't believe everything you see," and a voice-over says, "Bodies in Ukraine smoking cigarettes." However, this is false.
The video clip in question is old and was shot during the making of the music video "Never-Ever" in 2020 by Husky, a Russian rapper. The official music video, posted by Husky on YouTube, credits Kirill Groshev as the director of photography. Upon further investigation, Logically found the original version of the clip on the Instagram stories of Kirill Groshev, the cinematographer who worked on the music video; it is the 19th clip in the "Husky | N-E" highlights section of his profile, posted in October 2020.
Furthermore, the frame-by-frame analysis of the video clip also revealed that both the orange truck carrying the body bags and the white building in the background are identical to the visual details in Groshev's Instagram story highlights.
Hence, it is evident that the video clip of the man smoking among body bags is not related to Russia's invasion of Ukraine in 2022.
Reference links
Instagram
YouTube