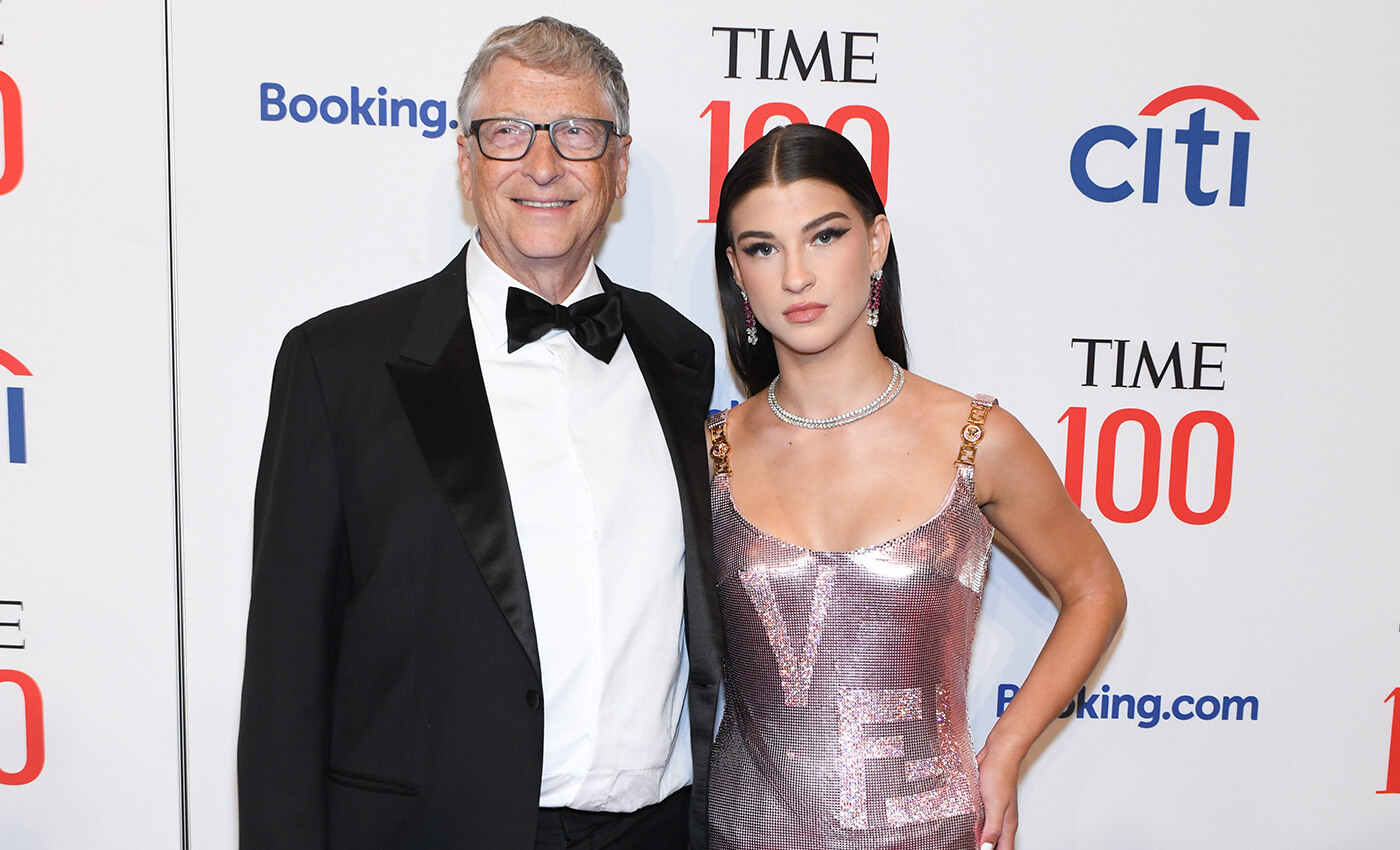 Bill Gates' daughters have both been vaccinated against COVID-19, according to their own public statements. Melinda Gates has also announced the same.
Context
A Facebook post with an image of Microsoft co-founder Bill Gates' daughter Phoebe alleges that she had not been vaccinated, not even with the vaccines usually given to children. The post, carrying a screenshot of a tweet, reads, "PHOEBE ADELE GATES: the 20 Years Old Daughter of Bill Gates VACCINATION STATUS: NOT VACCINATED NOT EVEN CHILDHOOD VACCINES." Another similar post claimed, "Jennifer Katharine Gates also was not vaccinated." These claims have been doing the rounds on social media since 2019. However, the Gates family has publicly claimed that they are vaccinated.
In Fact
The user does not provide any evidence for the claim that Phoebe Gates is not vaccinated. The account seen in the Twitter screenshot claims to be a doctor's, and a look through their account shows that the account posts numerous other conspiracy theories and medical misinformation.
The claim that members of the Gates family are unvaccinated appears to have originated from a 2018 story published by YoursNewsWire, a website now called NewsPunch and known for spreading misinformation. The original story by YoursNewsWire claimed that Bill Gates' personal doctor had told a symposium that the billionaire had refused to get his children vaccinated. The story did not provide any further information or any proof that any such statement was ever made. Further, the story has now been taken down, with NewsPunch telling Reuters that with their editorial standards changing, they no longer stand by its statements. Therefore, the likely source of the claim at hand is something that originated on a fake news website and no longer holds for them.
In 2019, well before the pandemic, Melinda Gates publicly stated that her children were fully vaccinated. On April 19, 2019, Melinda Gates tweeted on the occasion of World Immunization Week, writing, "All three of my children are fully vaccinated. Vaccines work. And when fewer people decide to get them, we all become more vulnerable to disease."
Further, both Phoebe and Jennifer Gates have stated that they are vaccinated against COVID-19. On April 22, 2021, Phoebe herself took to her Instagram account to post a picture of herself with a friend and captioned it, "Vaccinated and feeling good." On February 12, 2021, The Independent reported that Jennifer Gates, the eldest daughter of Gates, posted her picture on Instagram and wrote that she got the first dose of the vaccine. In the photo, Jennifer was wearing a mask and holding a sticker "I got my COVID-19 vaccine". In the post's caption, Jennifer wrote, "I am beyond privileged to receive my first dose of mRNA to teach my cells to mount a protective immune response to this virus" and thanked those who had made the vaccine possible. She also joked in her post that the COVID-19 vaccine "sadly did NOT implant my genius father into my brain." This was a reference to a popular conspiracy theory propounded on social media, claiming COVID-19 vaccines were Bill Gates' plan to implant microchips in humans to control the world. The BBC reported in May 2021 that the Bill and Melinda Gates Foundation refuted the microchip claim, calling it fake.
Further, the Bill and Melinda Gates Foundation confirmed in a statement to Logically that the Gates children are all vaccinated, including against COVID-19.
Since January 2020, the Bill & Melinda Gates Foundation has committed to funding the global COVID-19 response. They have redirected program funding towards supporting "research and development on new COVID-19 diagnostics, therapeutics, and vaccines." All details about their funding can be found on their website under the page, "Funding commitments to fight COVID-19."
This is not the first time the Gates family's vaccination status has been questioned. In 2020 it was alleged that he had refused to vaccinate his children. Since the pandemic, Bill Gates has been repeatedly named in several conspiracy theories. Several claims regarding his foundation's funding, vaccine donations, and speeches from events have been taken out of context and used to circulate misinformation.
The Verdict
There is no evidence for the claim that Bill Gates' daughters Phoebe and Jennifer are not vaccinated against COVID or otherwise. Instead, there are statements from them and their mother, Melinda Gates, and the Bill and Melinda Gates Foundation to support the conclusion that they have been vaccinated. Hence, we have marked the claim as false.
Note
This fact check has been updated to reflect the statement the Bill and Melinda Gates Foundation gave to Logically regarding the Gates children's vaccination status.