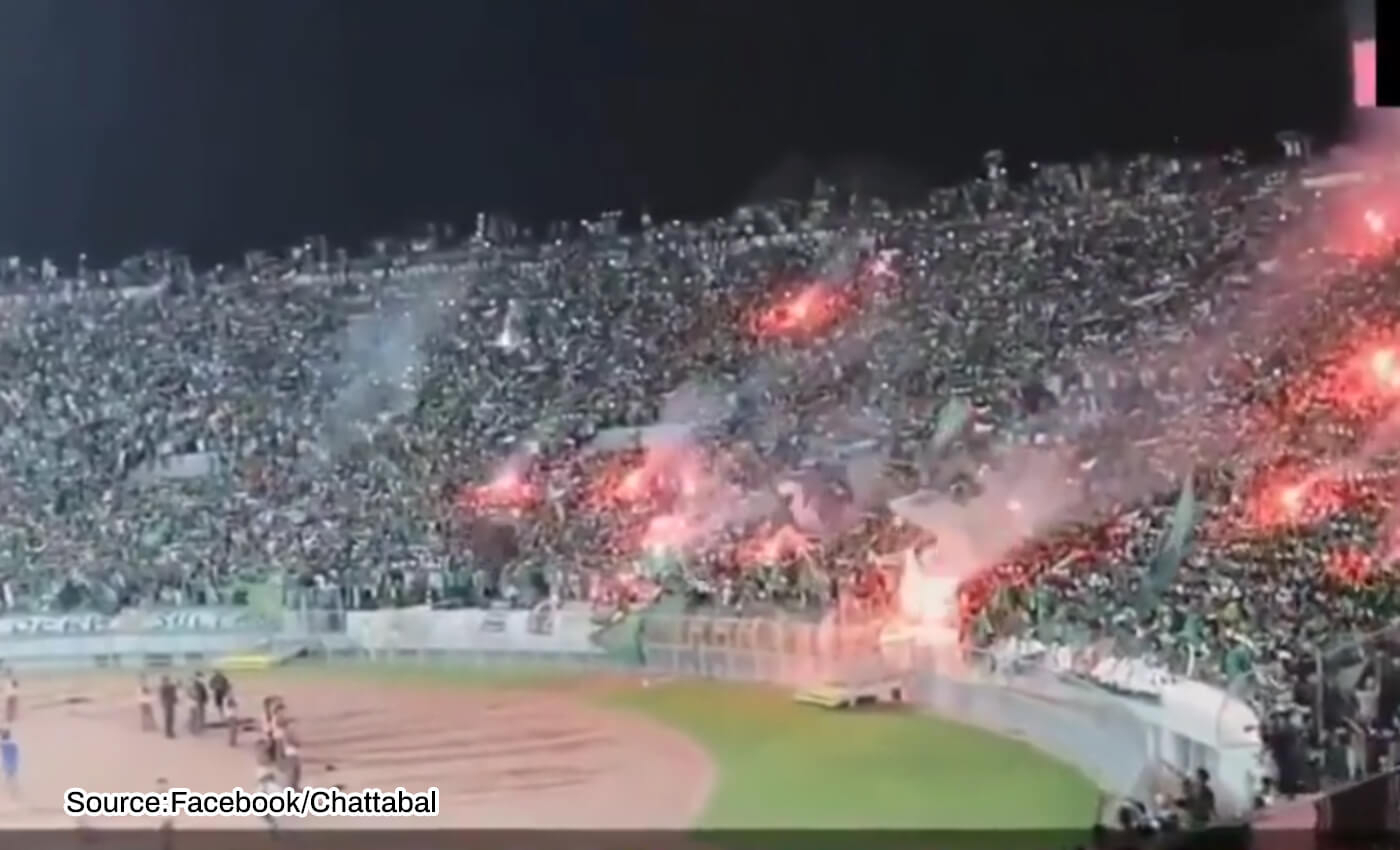 This video is from the 2019 Arab Club Champions Cup in Morocco, North Africa, and is unrelated to Qatar's 2022 FIFA World Cup.
Context
A video has gone viral, showing thousands of people in a stadium lighting firecrackers and singing in support of Palestine while waving Palestinian flags and banners, with the clip being connected to the 2022 World Cup in Qatar. The video was shared with the caption, "Entire Football stadium sings for Palestine #qatarworldcup2022 #football #palestine." However, the video is unrelated to the 2022 FIFA World Cup.
In Fact
We conducted a keyword search and found the same video posted on Facebook from 2019. A page called Justice 4 Palestine posted the same video on September 26, 2019. The post explains that supporters of Raja Casablanca had expressed their support for the Palestinian cause during their game against the Palestinian team Hilal Al-Quds.
We also found a corresponding extended version uploaded to YouTube on September 24, 2019. The video description, written in Arabic and translated into English, reads, "The fans of Raja Athletic sing the Palestinian Rajawi song in support of the Palestinian cause from Morocco."
Multiple media reports have published articles about a match between Raja Casablanca and the Palestinian team Hilal Al-Quds. According to an article published by Morocco World News on September 15, 2019, more than 50,000 supporters chanted songs supporting Palestine throughout the game. The fans also shouted, "Palestine, Palestine," and "Gaza, we will never let you down" for more than 90 minutes during a match held as part of the Mohammed VI Arab Champions Cup. The banner of Ultras Eagles, a fan club of Raja Casablanca, and the firecrackers can also be seen in the viral video.
We also found the same video when we searched for the video and photos of Morocco's Mohammed V Stadium on Google Maps. Thus, it is clear that the video in question is old and from a football match held in Morocco in 2019. It is not related to the ongoing 2022 FIFA World Cup in Qatar.
The Verdict
The video in question dates back to 2019. It was captured when supporters of Morrocan football team Raja Casablanca expressed their support for Palestine during a match against Hilal Al-Qud in Morocco.