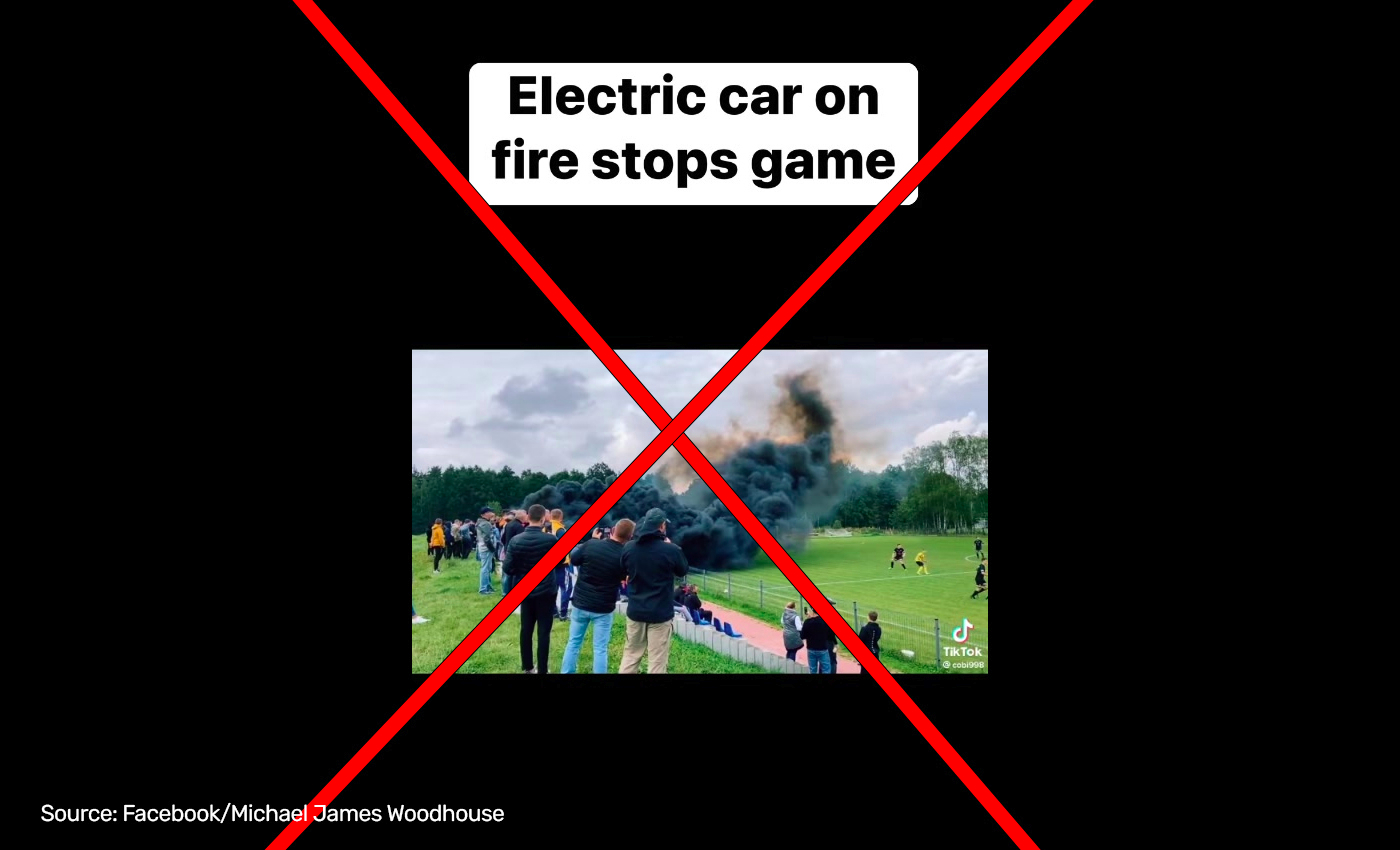 The smoke that engulfed the football pitch was lit by Polish team GKS Czarni Starzca fans.
Context
A Facebook reel with over 300,000 views blames an electric car for halting a football game. The video captioned "Electric car on fire stops game" shows thick black fumes engulfing a football pitch while players attempt to participate in the match. The video has been widely shared on multiple platforms, including Twitter and TikTok. However, the smoke did not arise from an electric car. In reality, Polish team GKS Czarni Starzca fans ignited smoke bombs that caused the black smog seen in the video.
In Fact
According to an Italian sports publication La Gazette dello Sport, GKS Czarni Starzca fans lit the fire to symbolize the color of the team's emblem, which is entirely black. Tiscali Sport reported that the gigantic cloud of smoke made it impossible for players to continue the match, forcing the referee to suspend the game.
In the last few years, there has been plenty of misinformation surrounding electric vehicles (EVs). Social media is filled with factually inaccurate claims that EVs are more destructive to the environment than gas vehicles. According to a 2018 report by European Environment Agency, battery electric cars release less polluting emissions and greenhouse gases than petrol and diesel cars.
The Verdict
The video circulating on Facebook contains false information about an electric car catching fire, releasing smoke, and disrupting a football game. We mark this claim as false.