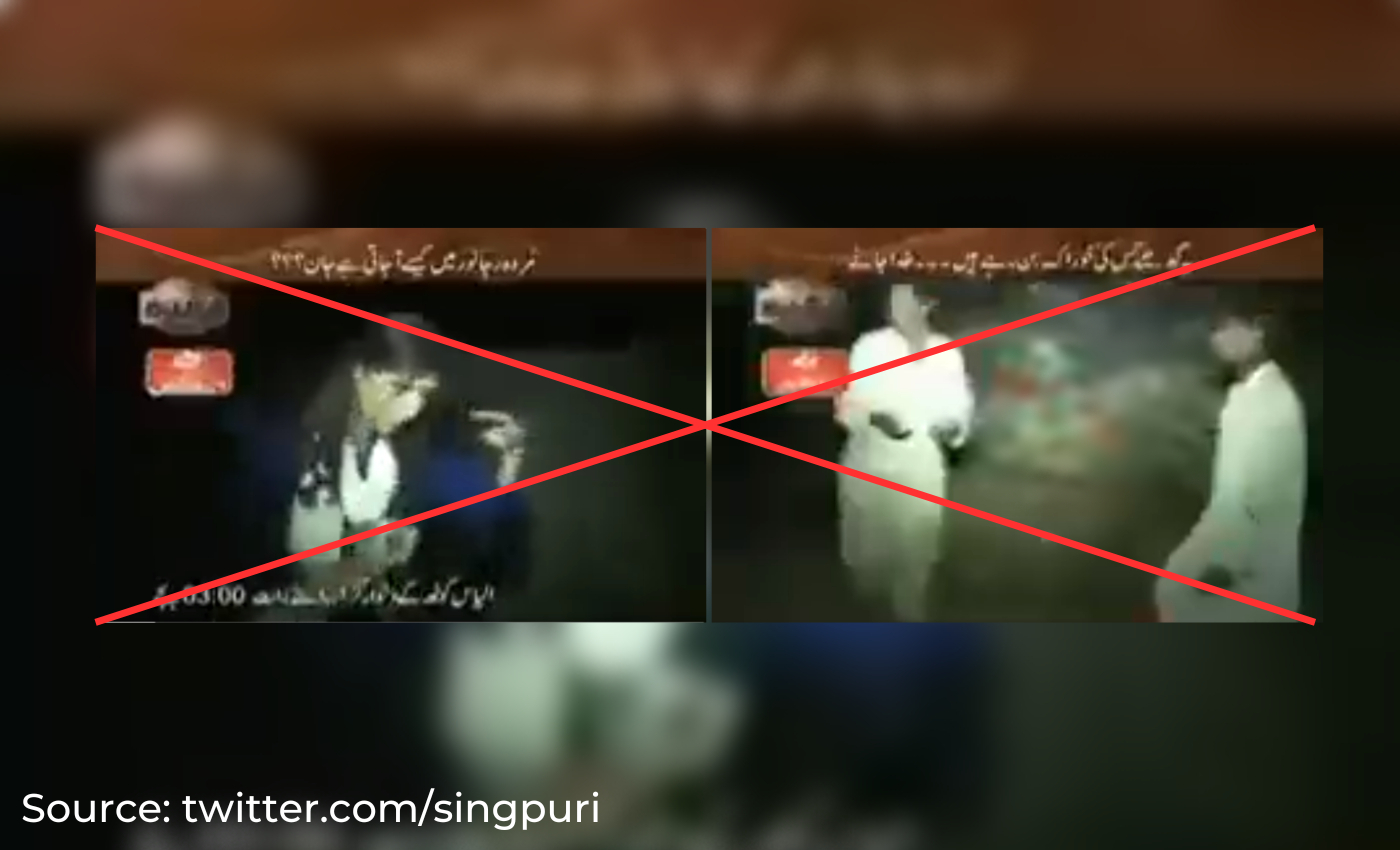 The video has no connection to Pakistan's economic crisis and food inflation, and shows a news channel's investigation into a slaughterhouse in 2014.
Context
As Pakistan remains troubled with its worse economic crisis, soaring prices of essential food items like wheat, rices, onions have added to people's woes who are already battling falling incomes. Quoting data from Pakistan Bureau of Stattoistics (PBS), Reuters reported that food inflation in Pakistan increased by 42.9% year-on-year, in January as the consumer price index(CPI) rose 27.5% year-on-year in the same month. Experts believe the uncontrolled food inflation is pushing a large number of people into poverty and near starvation.
Amid these concerning developments, a video is circulating on social media with the claim that it captures many Pakistanis eating dog and donkey meat to fight hunger. The viral video shows a reporter entering a slaughterhouse and finding dogs and donkeys slaughtered for their meat. One twitter user (@MJ_007)shared the video with the caption: "Pakistan, dying of hunger, are now eating donkey & dog meat. Dogs & donkeys are being slaughtered for meat." Several Twitter users shared the video with similar captions mocking Pakistan's economic failures.
In Fact
Logically found a longer version of the viral video shared on a Facebook page in May 2014. We observed that the reporter in the video was holding a boom mic with the label "Abb Takk" written on it. We also noticed that the word "Khufia" is written in the top-left corner of the video. Further research revealed that Abb Takk is a Pakistani news channel, and Khufia is an investigative news show produced by the channel hosted by anchor Sana Faisal. The original video shows the news channel's investigation into a slaughterhouse in Karachi, Pakistan. The anchor reported that saying that meat was being sold at low prices in parts of the city, causing suspicion. She adds that instead of providing "halal" meat (meat prepared as prescribed by the Islamic law), some slaughterhouses in these areas were actually slaughtering "haraam" (forbidden) animals and feeding them to unsuspecting customers as regular meat. During her investigation, the reporter captures two men allegedly slaughtering a donkey. She confronts them, and slaps one of them for defrauding customers. We also located the official Facebook account of Khufia and found that it had shared the full episode on April 14, 2014. Clearly, the viral video has been taken from the episode and shared with false claims.
It should also be noted that dog meat and donkey meat is not a delicacy in any part of Pakistan and is considered forbidden for Muslims who form a majority of the country. We also did not find any news reports of any recent incidents of dogs and donkeys being slaughtered in Pakistan for food. In the past, Pakistan authorites have persecuted butchers for wrongly selling dog meat as regular meat for profits.
The Verdict
The viral video shows a Pakistani news channel's investigation into a slaughterhouse in Karachi that was selling dog and donkey flesh as regular meat. The video, published in 2014, has been wrongly linked to the recent economic crisis in Pakistan. Therefore, we mark this claim false.
Reference links
Khufia
Hassan Humaidan Hassan Humaidan
The Week