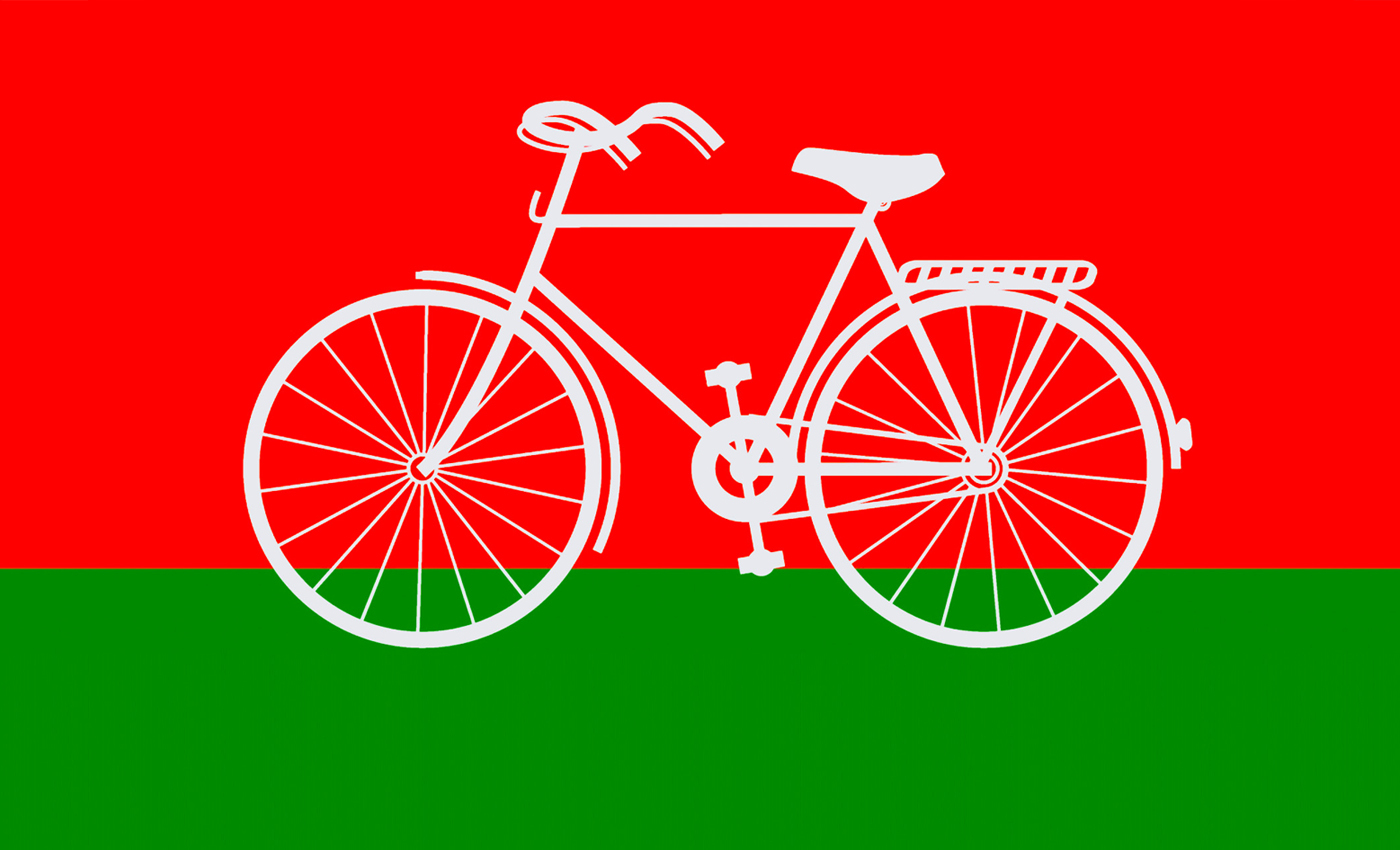 Kanpur District Magistrate Neha Sharma clarified that no slogans in favor of Pakistan were raised during the Samajwadi Party rally in Bithoor.
On February 4, 2022, several Bharatiya Janata Party (BJP) leaders shared a video of Samajwadi Party (SP) supporters chanting slogans to vote for the party in the 2022 Uttar Pradesh assembly elections, claiming SP supporters raised pro-Pakistan slogans in Kanpur's Bithoor constituency. They claim that the slogan in the video includes the phrase, "Pakistan banana hai," which translates to "Pakistan has to be formed." However, this claim is false.
A more extended and clearer version of the viral video can be found on the Facebook page of Samajwadi Party's Bithoor constituency leader Munindra Shukla. In the video, Samajwadi Party workers chanted the slogan, "Mohar maaro taan ke, cycle ko pehchan ke, maati chor bhagana hai." The last part of the slogan was misinterpreted as "Pakistan banana hai" due to poor audio quality in other versions of the viral video. The phrase "maati chor bhagana hai" translates to "chase away the soil robber." On February 4, Shukla shared an image of a complaint he wrote to the Bithoor police station against the misinformation.
According to The Times of India, Kanpur District Magistrate officer Neha Sharma stated that an investigation was ordered on the issue, and upon checking the video, it was confirmed that nowhere was the word Pakistan used in the original video.
Reference links
The Times of India
Twitter
Facebook