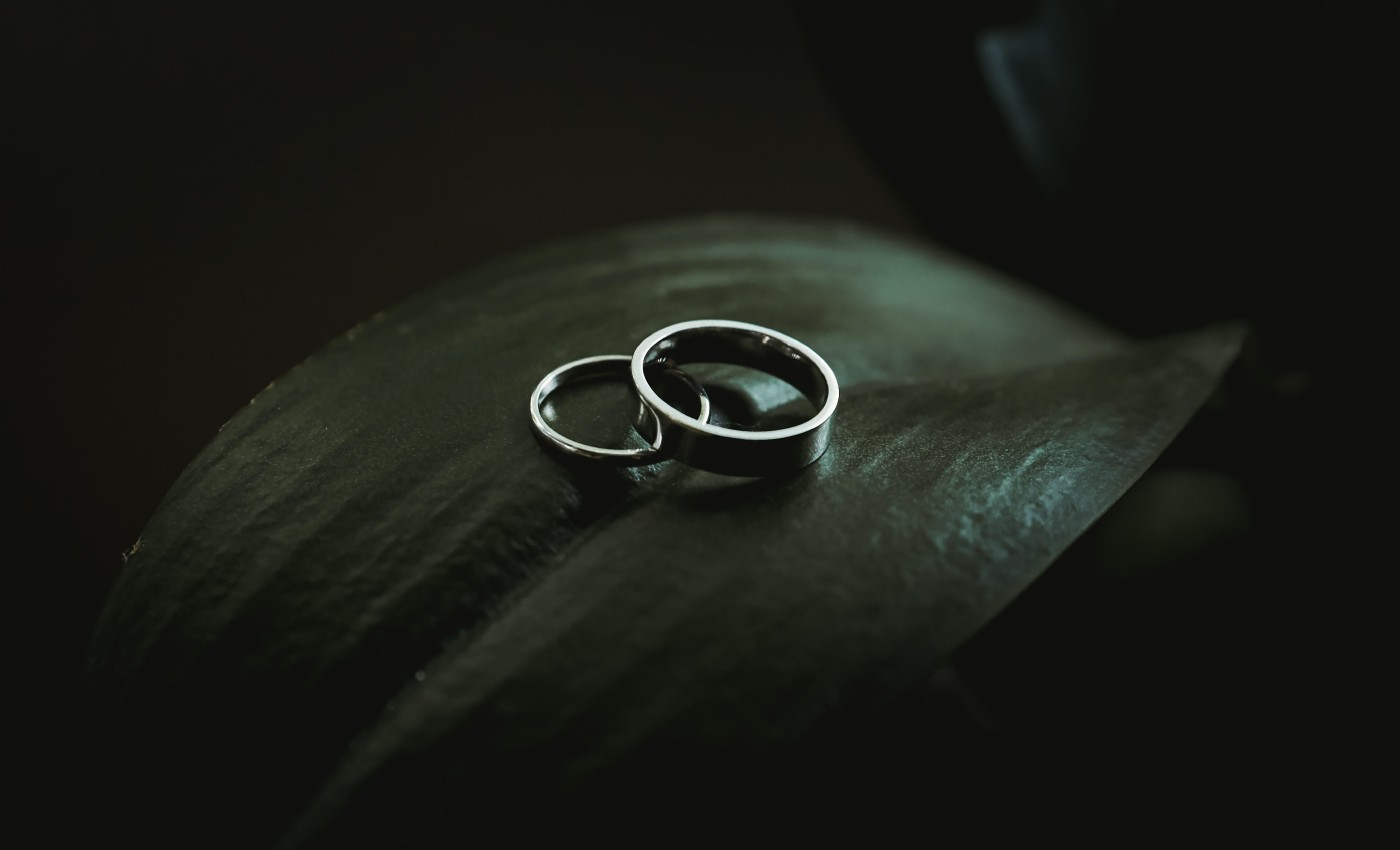 Apple is not developing a location-tracking wedding ring. This claim originated from a defunct satirical website.
Multiple social media posts are claiming that Apple is developing smart wedding rings that would notify users of their partner's whereabouts. The posts also say that users would know when their partner has taken the ring off. These posts often feature an image of a ring with an Apple logo. However, the claim that Apple is developing such a location-tracking ring is false.
This narrative first appeared in September 2016 in an article published on the now-defunct satirical website named Faking News. The article included a list of features of the fictional "iDo" rings, which the article said were to prevent "sure-to-fail marriages."
One such feature was the Moral Messenger. When the Moral Messenger was enabled, the ring would message one ring owner's "immoral deeds" to the other ring owner. The article also included other fictional features such as a mood-detection feature, a reminder feature, and an electric shock feature. According to the About Us page on Faking News, its content was fictional.
The image of the white ring with a blue light and the Apple logo comes from a 2007 article from the online magazine Yanko Design. According to AppleInsider, a website dedicated to Apple product news and rumors, this image was a gag. Yanko Design published the article describing a bluetooth ring to control Apple media devices as if it was an actual product.
Apple has never revealed any plans for a location-tracking wedding bands. Apple does hold a patent for a "wearable electronic ring computing device" granted by the U.S. Patent and Trademark Office in October 2019. Apple filed another patent application in April 2020, a continuation of the previous patent, which is still under consideration.
None of the uses for the ring described in the viral claim are mentioned in either patent application. According to the patent summary, some of the wearable electronic ring's uses could include: accessing devices via finger motions, detecting what is written using a motion sensor, transferring writing to another electronic device, and not requiring moving hands off the keyboard to use a mouse or touchpad.