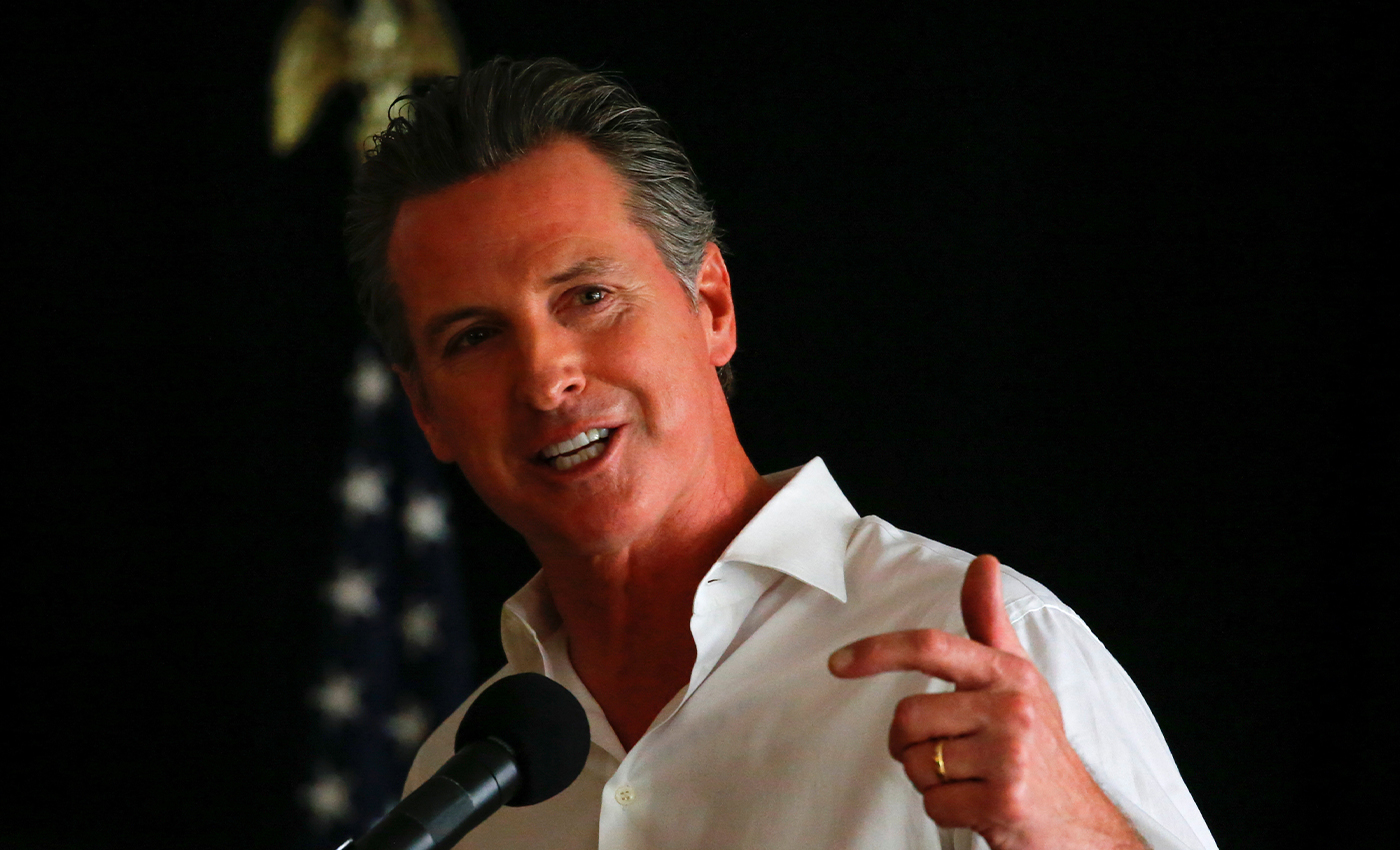 Governor Newsom does not have Bell's Palsy. He encouraged people to get booster shots of the COVID-19 vaccine to keep their immunity strong.
California Governor Gavin Newsom received a booster shot of the Moderna vaccine on October 27, 2021, at an Asian Health Services clinic in Oakland's Chinatown, encouraging eligible Californians to get their booster and maintain strong immunity, especially during the winter months.
Since his booster shot, Newsom declined to go to the U.N. Climate Summit conference in Glasgow, Scotland. Rumors circulated on social media stating the cause of his absence to be Bell's Palsy. Tech millionaire Steve Kirsch wrote an article on Substack claiming it to be an adverse reaction to Governor Newsom's booster shot, with the governor possibly suffering from "vaccine-induced Bell's Palsy or Guillain-Barre syndrome." However, this is false and is not backed by any evidence.
Associated Press News reported that Newsom's spokesperson Erin Mellon clarified that he did not attend the U.N. Climate Change Conference due to family obligations. According to ABC7 News, Newsom and his family were in San Francisco on November 6 for the wedding of a family friend and Getty oil heiress Ivy Love Getty. His office also announced that he would participate in a fireside chat at Monterey's 2021 California Economic Summit.
Bell's palsy is a condition that causes a temporary paralysis of the muscles in the face. It can occur when the nerve that controls the facial muscles becomes inflamed, swollen, or compressed. The cause is unknown and gets resolved on its own. So far, there hasn't been any conclusive evidence of a link between COVID-19 vaccination and facial paralysis. No studies have been published or provid conclusive evidence to guide the selection of a specific vaccine in individuals worldwide with a history of Bell's palsy.