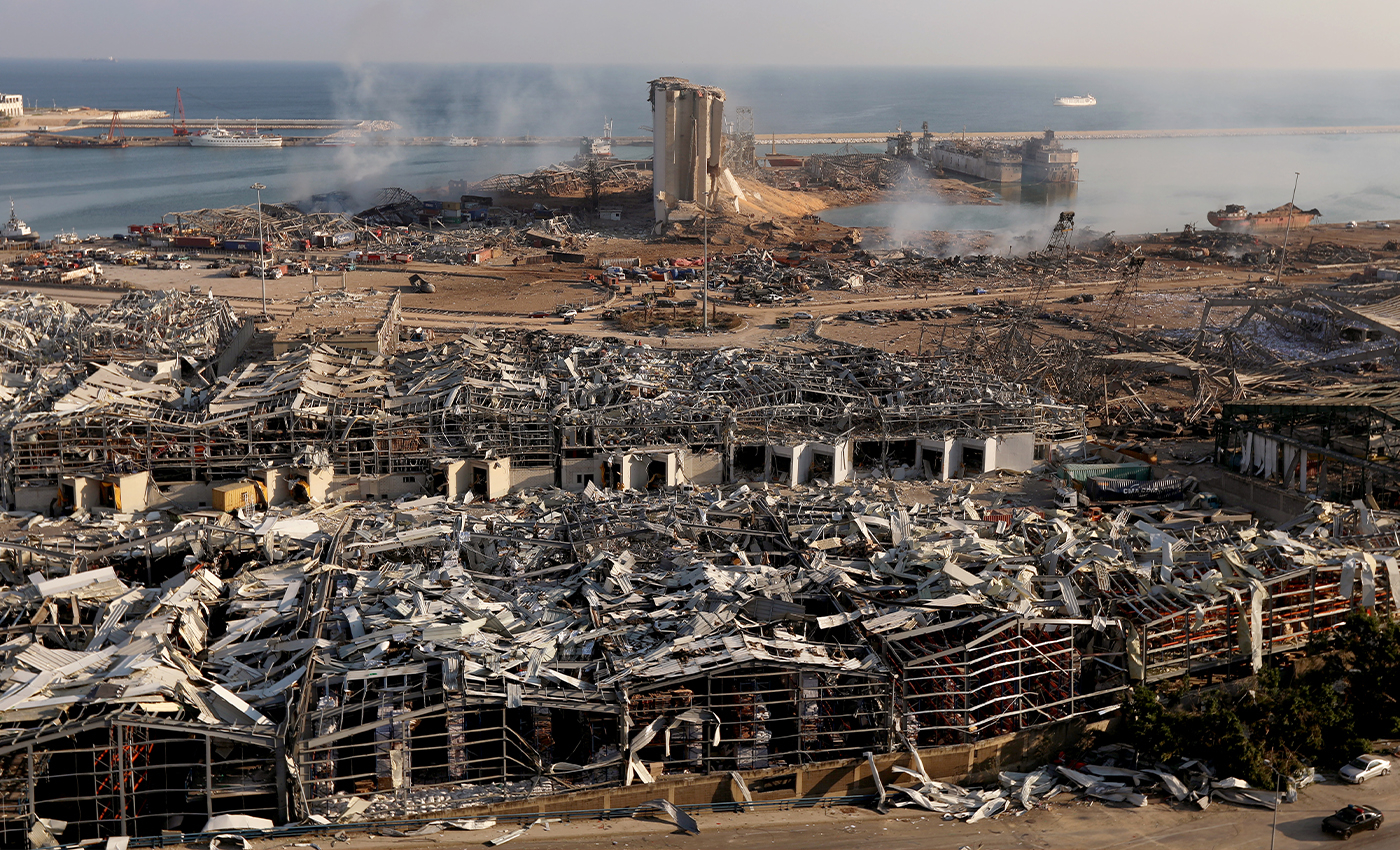 A video related to the 2020 Beirut explosion has been misattributed to events of the ongoing Russian invasion of Ukraine.
Since February 24, 2022, many social media posts have shared images and videos with hashtags related to the Russian invasion of Ukraine, garnering hundreds of thousands of views. A TikTok video showing flattened buildings and damaged vehicles has been shared on Facebook with the caption "Omg pray for Ukraine," suggesting the video is footage of the current invasion. However, this video does not feature Ukraine. Instead, it shows wreckage in Lebanon after a 2020 explosion at a Beirut warehouse.
The TikTok video featured the username @libanongood, which led us to cross-check videos from 2020. By conducting a reverse image search of a screenshot from the video, we found a corresponding YouTube video from August 5, 2020. It was uploaded by the Turkish state-run news agency Anadolu Agency, with the caption "A powerful explosion occurred near the port of Beirut."
Further research led us to a report on the explosion, published by BBC News on August 5, 2020. Two explosions occurred at the Port of Beirut, which caused widespread destruction and killed at least 200 people, and injured about 5,000 people. The explosion was caused by a 2,750-ton stockpile of highly volatile ammonium nitrate stored in warehouses at the port since 2013.
Additionally, images related to the viral video were published in news reports by international news organizations, which helped in cross-checking buildings and location details.
Reference links
YouTube
BBC News
The New York Times