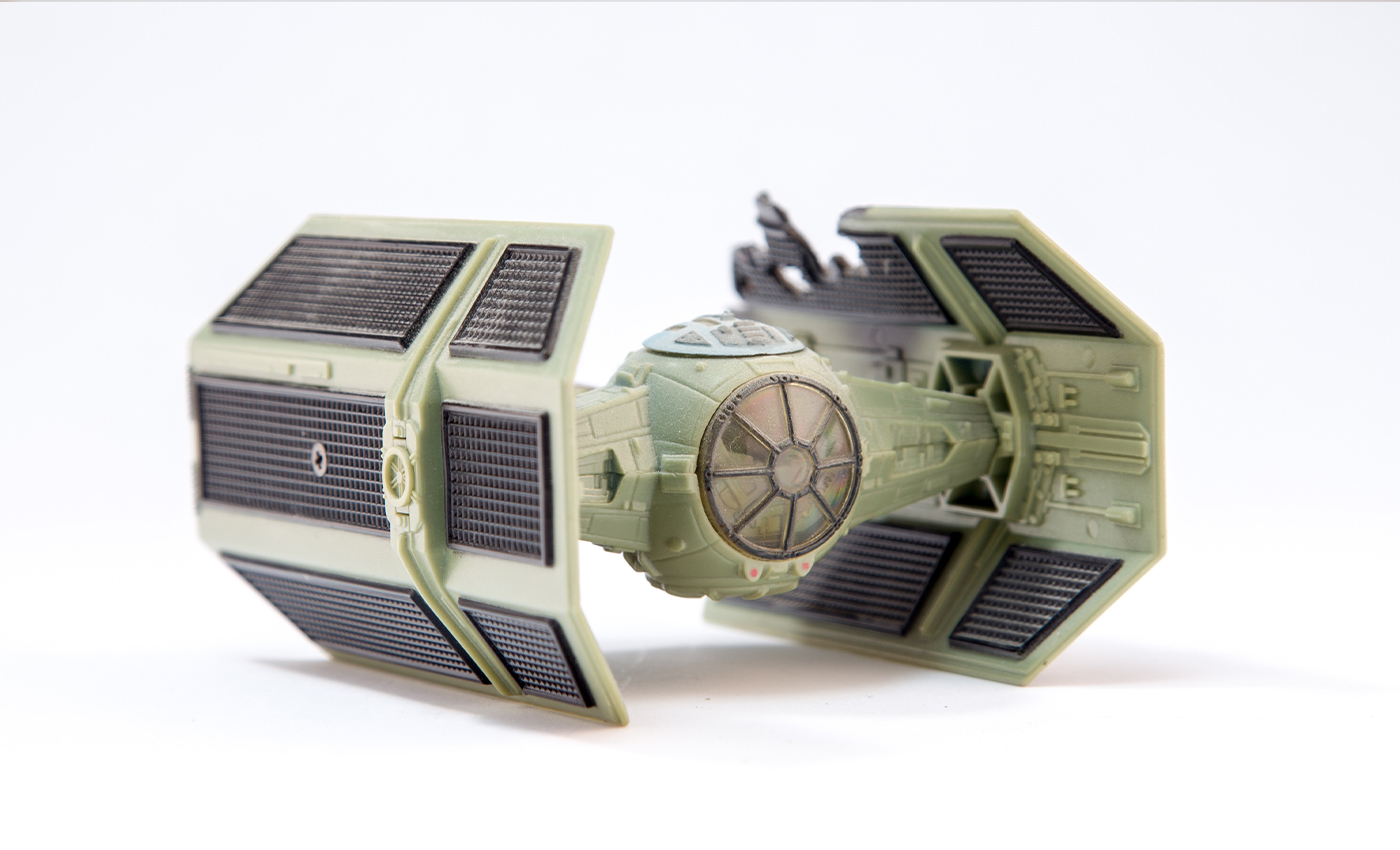 The footage of the wreckage is not from the Russian invasion of Ukraine, it is from a Star Wars promotional video aired in 2014.
A viral Facebook post shows a crashed fighter plane with a caption that reads, "Ukrainian civilian fleeing Kyiv captures footage of downed Russian TIE fighter." The claim is false. A TIE (Twin Ion Engine) fighter is a fictitious weapon originating from the "Star Wars" franchise. There is no record of any country possessing weapons or aircraft of this kind.
The Facebook post is purporting to provide updates on the Russian invasion of Ukraine. Initially, the video clip appears to be amateur footage taken from inside a moving car with a German radio station playing in the background. When slowing down the footage, Imperial Stormtroopers (fictional characters from the movie "Star Wars") can be seen awaiting roadside assistance besides the damaged TIE fighter on a snowy road.
The footage shows the spaceship crash on a motorway in a bid to illustrate what a "Star Wars" vehicle would look like in an accident on Earth. A German Facebook page that now appears to have been taken down initially shared the original video in 2014 with the caption: "Achtung: Unsecured crash site on the A3. Please, take a right and do not overtake!". The TV broadcaster Sky posted the video as a promotional advertisement for "Star Wars: The Force Awakens." It has since been removed.
The video clip can mislead people into believing that the footage is from the war zone in Ukraine following the Russian invasion that began on February 24, 2022. According to PolitiFact, an Israeli news channel mistakenly aired the video to show the downed Russian plane.
We have marked the claim as false as the featured video clip was initially intended as a promotional advert and is now being used to spread misinformation.