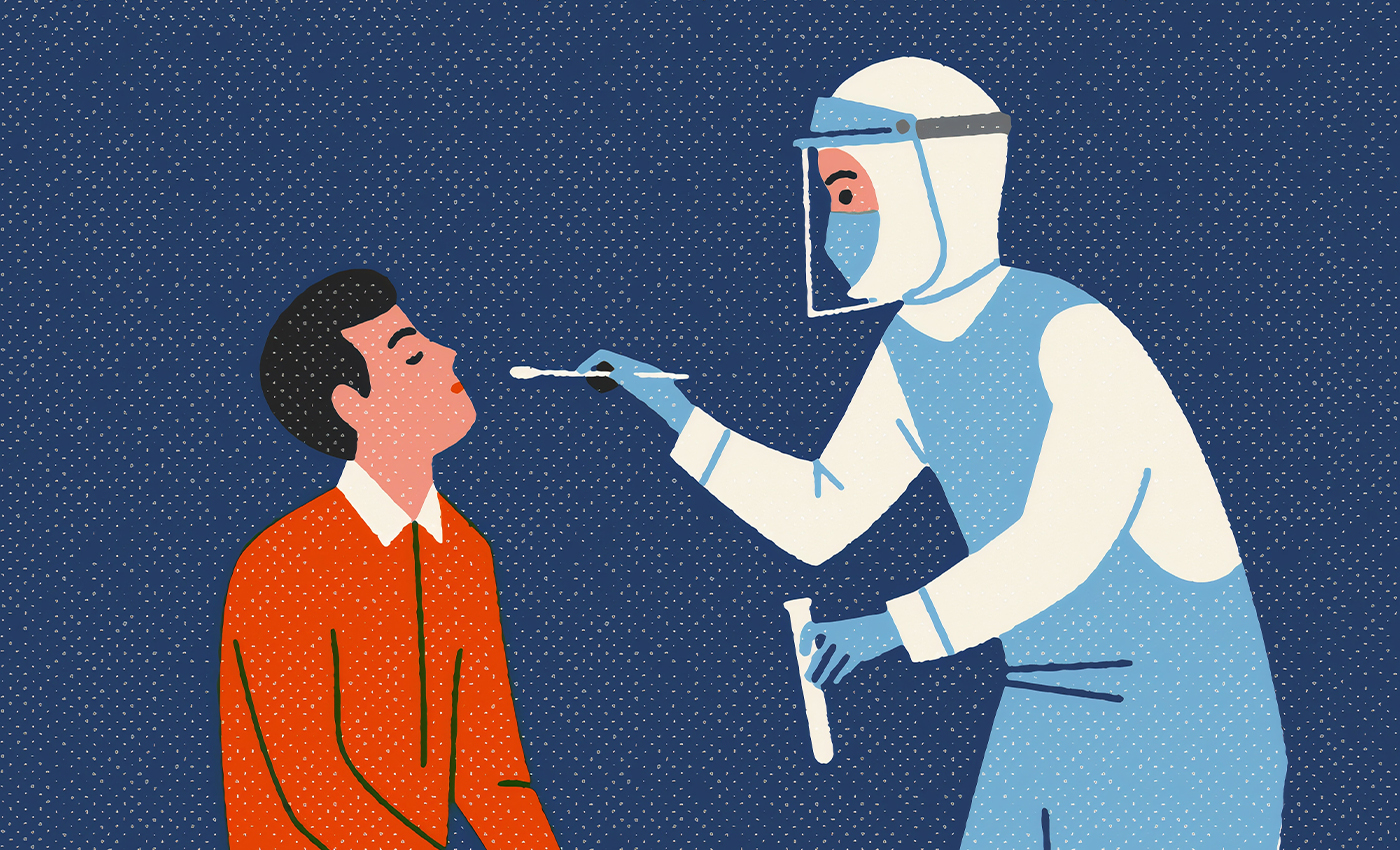 The ICMR has always said that the test for COVID-19 infection is the RT-PCR test.
In a video titled "CORONA is Exposed with strangest 13 Evidence", Biswaroop Roy Chowdhury, a self-proclaimed doctor with a large following, claimed that no one ever approved the RT-PCR test in India. This is incorrect. The RT-PCR test has been approved by various medical bodies of India.
RT-PCR stands for "real-time polymerase chain reaction". It is the most commonly used COVID-19 test in India. It requires a simple swab taken from inside a person's nose or throat to detect the virus's presence in the body. This test can detect the virus's genetic material, RNA present in the body even before the antibodies are formed, and symptoms are present and tell if the person is infected. While RT-PCR can detect the virus in asymptomatic people, the tests do present a false negative in about 30 percent of cases. Patients are, therefore, tested twice before being confirmed as non-infectious.
According to the Indian Council of Medical Research's (ICMR) website, the organization has evaluated 223 RT-PCR kits, of which 113 are satisfactory. These include kits collectively developed by the Mumbai-based iGenetic Diagnostics and Biogenomics. In March, a molecular diagnostics company named Mylab Discovery Solutions, in Pune, became the first to develop an RT-PCR kit for COVID-19 and received the Central Drugs Standard Control Organisation (CDSCO) approval as well.
CDSCO, which regulates pharmaceuticals and medical devices in India, approved the manufacture and sale of "CoViDx One", an RT-PCR test kit developed by Pune-based GenePath Diagnostics, on September 4. The kit was validated by the Centre for Cellular and Molecular Biology, Hyderabad, and approved by the Indian Council for Medical Research (ICMR) earlier this year, according to The Hindu. GenePath's Pune clinical laboratory had earlier been approved by the National Accreditation Board of Laboratories (NABL) and the ICMR to conduct RT-PCR tests for COVID-19 in the country. As such, GenePath has thus become the first private entity in India to operate a NABL-ICMR-approved COVID-19 testing lab and to have received approval to manufacture its own RT-PCR kits.
The COVID-19 pandemic has given rise to a lot of potentially dangerous misinformation. For reliable advice on COVID-19 including symptoms, prevention and available treatment, please refer to the World Health Organisation or your national healthcare authority.
Reference links
ICMR
Business Today
The Wire Science