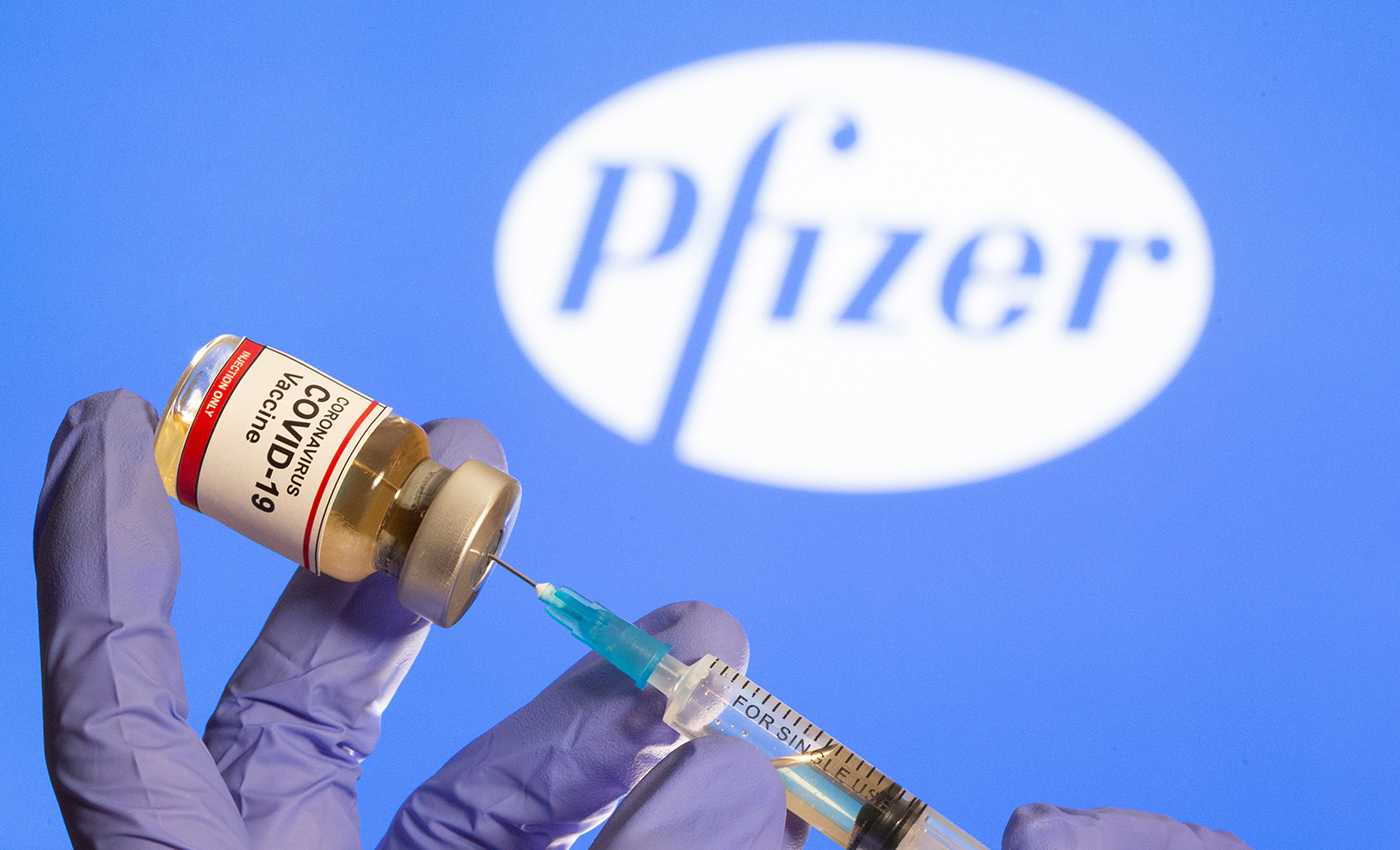 Experts say COVID-19 vaccines could cause side effects such as headache, fever, muscle aches, and pain in the area injected.
The Pfizer-BioNTech COVID-19 vaccine was approved for emergency use in the U.K. in the first week of December 2020. In the coming weeks, U.S. health regulators are expected to authorize the emergency use of two COVID-19 vaccines: the one from Pfizer Inc. and BioNTech and another from Moderna Inc. Vaccine experts say that the shots might come with temporary side effects such as fever and muscle pain.
During clinical trials, researchers have not found serious safety issues with the vaccines. However, they do come with possible side effects of mild to moderate severity including fever, fatigue, headache, and arm pain. Severe allergic reactions are likely to be rare, as seen in the case of two people who were vaccinated in the U.K. These two people suffered from severe allergies, and the cause of their allergic reaction since the vaccination is currently unknown.
CNBC reported that some participants experienced side effects during the trials, but neither the Pfizer-BioNTech COVID-19 vaccine nor the Moderna vaccine led to any serious adverse effects. However, after the second dose, a few of the participants showed signs of fatigue, headache, fever, usually mild and short-lived, and chills.
The U.K. government has issued a leaflet about the Pfizer-BioNTech COVID-19 vaccine. This leaflet details possible side effects, including a mild fever that can occur within a day or two of vaccination. The Times of India reported on the Covaxin vaccine and have projected a positive response after phase 1 and 2 trials. The participants reported no adverse effects.
It also reported that vaccines could carry a reactogenic effect post-administration, meaning that the participants who are dosed with the vaccine can experience mild symptoms or short-term discomfort. It has also been observed in people who have been a part of COVID-19 clinical trials. The range of discomfort causing symptoms can range from mild pain, dizziness, fever, fatigue, muscle pain, sore arms, and chills.
The COVID-19 pandemic has given rise to a lot of potentially dangerous misinformation. For reliable advice on COVID-19 including symptoms, prevention and available treatment, please refer to the World Health Organisation or your national healthcare authority.
Reference links
UK Government
CNBC
The Times of India